The horoscope for the year 2023 for Leo man promises a rather tense period on all fronts. Your attention and strength may not be enough to solve all the issues, so learn to make a clear plan of action and sort out all the unnecessary and unimportant. Your productivity and efficiency will gradually increase, and all the difficulties will only strengthen your authority and gain respect.
In interpersonal relationships difficulties and even serious crises are possible. Since 2023 is under the control of Venus, you will need a lot of strength to improve family relationships. Astrologers recommend learning to listen to others, sometimes to give in and listen to the person you are talking to. This is quite a difficult period when serious transformations can take place inside you. What else can we expect from 2023 for men who were born under the zodiac sign Leo?
Health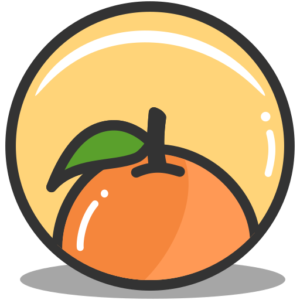 Work, family, money – all these things will take a lot of energy and strength from you. You will need a lot of strength and energy to do well in life, so try to find a resource for yourself that can recharge you. Some people just need a good night's sleep on the weekend, some people just need a good time with friends, and some will find energy in the gym. It does not matter what will recharge your "battery," the main thing is to find time for activities that bring you pleasure.
Some Leos may be overworked and stressed, which will cause ill health and health problems. In April and May, astrologers recommend to have a full body check-up, to make up for deficiencies, if any, and to pay special attention to health problems.
Career
At the beginning of the year, difficulties may arise at work that will shake your authority among your colleagues and superiors. You will have to work hard in order to correct the situation. Try to treat the difficulties and problems on your way with more philosophical attitude that will allow you to become a real expert in your business. Chances are that all this will be a springboard in your career.
Do not be afraid to be proactive and take the initiative. Courageously propose ideas, there is a high probability that the leadership will invest in one of your projects. In business, many Leo natives will face difficulties related to partners. Don't take your word for it, be more vigilant and cautious with your paperwork.
Due to the tense situation in the family, many Leo natives will not be able to resolve work issues in a timely manner, and this will affect their financial condition. Adjusting these areas of life will be very difficult, it is important to learn to schedule your time in such a way that you can devote enough time to both work and family.
Love and Relationships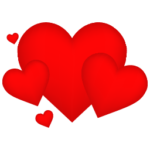 Family may come to the forefront for many Leo natives. This reliable rear can give a crack, and from your other half will be heard only reproaches, accusations and complaints. It is important to listen to what your other half is saying, it is likely that she is right about some things after all. It will not be easy to establish a relationship; some couples will need to enlist the help of a psychologist.
As the horoscope for 2023 recommends Leo man should give enough attention to the family, then the accusations and complaints of the spouse will disappear. If possible, please your loved one with flowers without a reason, with gifts and romantic surprises. All this will strengthen your relationship and allow you to return the former passion. Having established a relationship with your partner, you will find that other areas of life are normalized.
Single Leo's personal life will boil over. Women like you, you are in demand, you should only want – and any woman is already yours. But there will be a lady that you will find very difficult to win. By the end of the year there is a chance that a woman will finally appear in your bachelor apartment, and the house will become cozy.