People born in the year of the Rat, have a special business acumen, the ability to find profit in everything, insight, the ability to manage people. In 2023, in the year of the Rabbit you will have to show all your best qualities, because there will be constant difficulties. You expect a rapid career growth and increased income, but it will not fall from the sky, but will come from the painstaking work.
In order to succeed, you will have to work much harder than before. As the Chinese horoscope for 2023 foretells, the Rat will face many tests of strength. Emotionally, the year will be intense, which can lead to some disharmony in life. All the trials will have to be dealt with independently, without resorting to help from outside. So, what to expect in different areas of life in 2023?
Health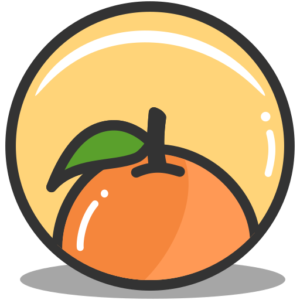 The horoscope 2023 for the Rat promises intensive work, a tense situation in the family, emotional instability, lack of time for yourself. All these factors will negatively affect the psychological state. During this period, there is a high risk of all sorts of nervous system disorders: problems with sleep, neurosis, stress, burnout at work. Your task is to prevent these problems and take care of yourself and give yourself the opportunity to rest. Find the opportunity to take time to be alone, alone with your thoughts. Walking in the fresh air, breathing exercises and meditation can have a positive impact on your well-being.
In the second half of the year, there is a probability of exacerbation of chronic diseases. Do not ignore health problems that have emerged and delay going to the doctor. You may be susceptible to a variety of respiratory and viral infections. Astrologers recommend to pay special attention to nutrition, to reconsider your principles and to adjust your regime. If specialist help is necessary, don't be afraid to contact people who understand your problem.
Love and relationships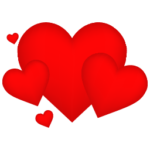 The symbol of 2023 Rabbit is quite amorous sign of the Chinese horoscope, but the Rat will not be very happy and will go through a lot of trials. For single people, astrologers predict a series of disappointments. Despite the fact that you will be in the center of attention, there may be numerous acquaintances, which, unfortunately, will not turn into anything more serious than flirting and short-term romance.
Those who have been in a relationship may get an unexpected rejection from a potential partner. A lot of claims will be directed against you, which will cause conflicts and misunderstanding in the relationship. Already closer to the fall, the situation should level out, and some representatives of this sign will have a chance to meet a soul mate. It is very important to be honest with yourself and your partner, do not play on the feelings of others, it is important to learn to talk about your emotions and feelings.
Married representatives of this sign will have many problems and misunderstandings in the relationship with their partner. You will have to learn to negotiate, to give in, to compromise, and this is not easy. In no case you should not show contempt for your partner, try to be discreet, otherwise there is a high probability of irreversible damage. Astrologers have noted a high probability of conflict based on jealousy. You are quite windy and frivolous, which is very offensive to your partner. To mend your relationship and restore harmony, try to work on trust and respect in the couple.
Career
Since the beginning of the year you will have to work hard and there will be situations that will allow you to demonstrate business acumen and professional skills. Serious tasks will arise at work that will require you to make decisions and take action immediately. On the one hand, such a busy beginning of the year will be a kind of test of strength. On the other hand, the circumstances will strengthen your credibility at work and guarantee the possibility for career growth. Of course, the result depends on your efforts, astrologers predict that in 2023, many hardworking representatives of this sign will have a chance to advance in their careers.
Horoscope for Rat for 2023 promises a rich and fruitful period. You will devote most of your time to solving work issues and establishing contacts with colleagues. Your workaholism will be appreciated, an increase in income is expected. Your triumph at work might be overshadowed by emotional burnout and emotional instability. Once you realize that the energy to work is gone, go on vacation. A week or two of rest can reboot you, add strength and energy.
Finance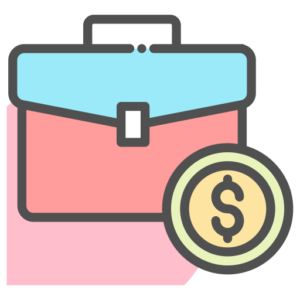 The year 2023 does not foresee any financial losses, as well as a sudden increase in income. Astrologers note that there are chances to improve your financial situation, but for this you will have to put a lot of effort and acquire new professional skills. There may be new projects that could become a good source of your income in the future.
Do not expect instant profits, you will have to be patient and take risks in some situations. Over time you may be rewarded with a good profit. Astrologers warn against buying a lottery ticket. In the year of the Rabbit, do not count on a sudden win.
It is better to plan major purchases in the period from June to November, and at other times it is better to refuse to make major purchases. In your financial planning, be sure to include in the expenditures the costs for rest. Do not deny yourself the pleasure to obtain new emotions, reboot, gain impressions.
Rat Men Horoscope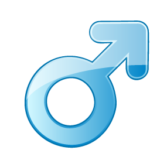 Horoscope for the Rat in 2023 promises an eventful beginning of the year for men. There may be a total lack of time both at work and in personal life. In this case, the whole year you will have to train patience and remain calm. In professional activity the year 2023 will be intense. Astrologers recommend not to make promises, to weigh the words, to be patient, to focus on major tasks and not to get bogged down in petty details.
In the middle of the year you will feel that your authority has increased among colleagues, it is time to shift your attention to your personal life. For the family representatives of this sign, it will not be easy to establish a relationship with the other half. There is a probability of conflicts, claims to your address and dissatisfaction. Learn to listen to your beloved woman and try to resolve any conflict by showing the best qualities. Astrologers recommend you to restrain your temper with the woman you love. Otherwise any careless word and broken promises could turn against you.
Rat Women Horoscope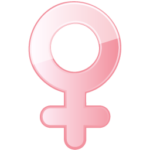 The Horoscope for the Rat for 2023 predicts a rather predictable and calm period for women. Despite difficulties at work that may arise at the beginning of the year, you will be able to find balance in life. Unlike men, women born under the sign of the Rat know how to be more cunning and dodgy. They will not go straight to their goal, buHoroscope for the Rat in 2023 forecasts a rather predictable and calm period for women. t use their best qualities. There is a good chance to get a promotion already in the middle of 2023.
The only thing that could cloud the situation is your emotional intemperance. In relations with your loved ones, try to show empathy and restraint. In early spring, there could be a series of conflicts with relatives and loved ones. You might want to indulge yourself with expensive gifts; it is time to go shopping. In late summer and early autumn, the stars predict serious deals that will bring satisfaction, but at the same time will not affect your financial situation.
With the beginning of autumn, there could be some psychological stress. Astrologers recommend to devote more time to rest and self-development. Begin any new projects at this time is not recommended, it may lead to emotional burnout.
Horoscope for the Rat by zodiac sign
We offer you a brief astrological forecast for each zodiac sign born in the year of the Rat.
Rat – Aries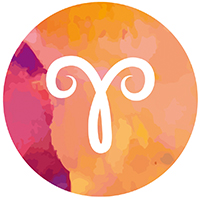 Be patient to deal with the difficulties that arise. The stars are on your side, so be sure that the Universe is favorable to you and all difficulties are a great opportunity to gain new experience and prove yourself.
Rat – Taurus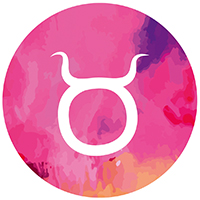 In 2023, you shouldn't take risks and take on new projects. Work tasks will be numerous and it will take a lot of energy to solve them. In the period from April to July, health problems associated with emotional burnout may appear.
Rat – Gemini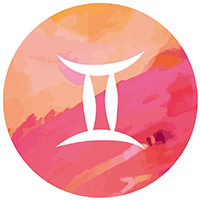 In principle, the year is successful in all areas of life, astrologers say that the hardworking representatives of this sign will be able to achieve the desired heights in their careers and obtain monetary rewards. Try to control your financial spending.
Rat – Cancer
Despite a full workload at work, your task is to find time to communicate with your loved ones. Home is the place where you can recharge your energy, find positivity and confidence that you are loved. September-October is a good time for major acquisitions. It's a good time to think about expanding your living space.
Rat – Leo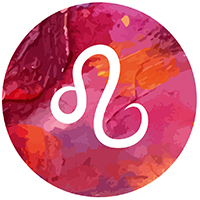 You may be upset by sudden problems at work, because you will have to put a lot of effort to resolve them. The Rabbit is on your side, be brave and everything will work out. Luck will smile on active people.
Rat – Virgo
This year will be calm, because you will feel confident that you will be able to solve any difficulties. Astrologers recommend you to pay special attention to your health and immunity. Be careful when traveling.
Rat – Libra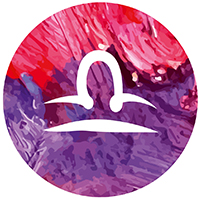 You know how to find common ground with people and this ability will have a positive impact on your work. Your communication skills should be actively used in professional activities. The Year of the Rabbit will bring you good luck in your personal life.
Rat – Scorpio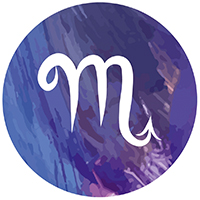 2023 is not the best time for active change. Be patient and act only according to a predetermined plan, such a strategy will bring you better results than risk. Be careful when traveling and playing sports.
Rat – Sagittarius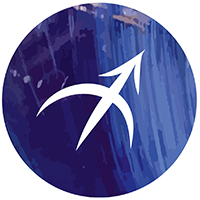 Never play with the feelings of others. You are quite windy and fickle in love relationships. This will lead to unpleasant consequences for you. In business there is a chance to make a profit, you will have to work hard between May and October.
Rat – Capricorn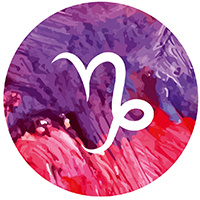 Nothing is given to you freely. Astrologers note that there is a chance for a rapid career rise, but this will require you to have stamina, a desire to learn, the ability to communicate and hard work. Take care of established relationships with partners and friends.
Rat – Aquarius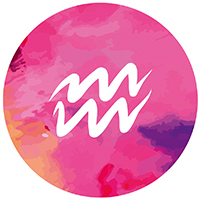 You will have to make decisions quickly, you should not hesitate and deliberate. Unconventional situations are possible in your work, which will cause your emotional instability. Try to stay calm, yoga and meditation will help you in this.
Rat – Pisces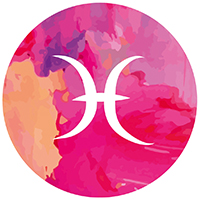 Your professional successes may be envied, so it is better to keep your plans to yourself. Be careful in dealing with the opposite gender, there is a high chance that you will be misunderstood.