People born under this sign of the oriental horoscope, sometimes overconfident, they are accustomed to rely only on themselves and they find it difficult to trust others. Horoscope for the Rooster in 2023 promises them a lot of trials that they will pass with their heads held high. At the beginning of the year, a lot of trials will fall on their lot. This year they will have to deal with numerous issues at work, engage in professional growth, arrange the comfort, and build new relationships. So what can be expected in 2023 to the representatives of this sign?
Health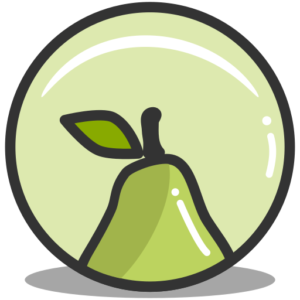 At the beginning of the year, astrologers predict an emotional instability associated with a tense situation at work. Because of this, you will become less stress-resistant, apathy and even emotional burnout will occur. Your task: learn to relax, to shift the focus of attention from your problems to other things. The beginning of spring is a good period to work on your mental health.
Walking in the fresh air, doing sports, reading books, learning something new, communicating with friends and family will help to increase your energy resources. Astrologers recommend you to sign up for a massage, go to the pool or the sauna and treat yourself to a trip to the spa. Your self-organization is at a high level, you can easily cope with laziness, try to take advantage of this to get in shape.
An unstable emotional background can lead to health problems. Do not ignore the first signs of deterioration, do not be afraid to ask for help from specialists. Otherwise, an exacerbation of chronic diseases and the need for expensive treatment is possible. For you, the year 2023 is a period when you should learn to pay attention to yourself.
Love and relationships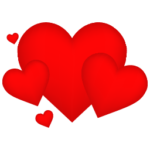 In this sphere, many people are expected to be disappointed. Those who are single and cannot find a soulmate may become depressed. Avoid this by taking responsibility for your own life. Do not expect action from others, if you like a man – ask him out, talk about your feelings, do not be afraid to confess your love. Showing determination and activity, you will be able to change the current state of affairs.
Those who are in a relationship will face a difficult choice for them between love and career. There is a likelihood of disappointment in family life, perhaps becoming bored and filling up life completely. Astrologers warn against making decisions based on emotions; by the beginning of May the period of disappointment should be over. In the period from June to November there is a chance to meet your love.
Family representatives of this sign will strengthen relationships and will be able to find a balance between work and family. As the oriental horoscope for 2023 promises, Rooster will easily find harmony and balance between family and work. In mid-summer, love ties will strengthen, romantic adventures are possible, you will be able to get satisfaction from the intimate side of life.
Career
At the beginning of the year you will have many work tasks from the past that will require a lot of strength, energy, and time. You should not count on any promotion at work in the first half of the year. All your strength and energy will go to work, from which you will quickly become tired. In order to achieve the set goals, your task is to systematically close all the current affairs and not to think about how you look in the eyes of others.
Already with the beginning of autumn there will be every chance to make a name for yourself, do not miss the opportunity to take advantage of it. The stars are on your side and you will get a promotion. Astrologers predict that there will be tense circumstances at work, in which you just need to keep your composure. Do not give in to the provocations of others, be careful in your dealings with colleagues.
Some people born in the year of the Rooster will have the opportunity to open their own business. For this, it is better to choose the period from the beginning of summer. Try to find support and help from loved ones, you need it very much now. With a lot of effort, you will be able to achieve a new level of life and get satisfaction from self-fulfillment.
Finance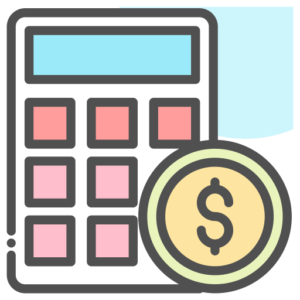 The year 2023 will start out smoothly for you, the good news is that no financial losses are foreseen. Income will remain at the same level, but your desires will increase. You will have to work much harder to realize your plans, which will soon have an impact on the improvement of your financial situation. Astrological forecasts warns that a turning point may occur in May. During this period, serious financial losses are possible or major purchases will be required.
Astrologers recommend caution with gambling, not to lend money and, if possible, to avoid investments in the period from January to July. By the autumn there will be opportunities to increase income; perhaps there will be a new source of income or it will be possible to monetize a hobby.
Rooster Men Horoscope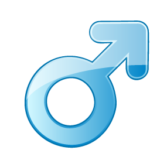 The main task of this year is to finish the overdue work affairs. Astrologers warn that you will have to work in the sweat until the end of the summer, and closer to the fall, you can take a little rest. Many tasks have accumulated, so a lot of effort will be required. There may also be new projects that you will take up with great enthusiasm.
Astrologers recommend men to be more patient and not to reveal all your plans to others. The forecast for 2023 accentuates the following moments: try to be more loyal to your loved ones, find a balance between work and rest, try not to rush things, move towards your goal with small steps and you will succeed. An increase in income is possible by the autumn.
Astrological forecast recommends to pay attention that 2023 for you is a year of family. Your loved ones need you, try to give them attention and time, do not be stingy with surprises, be open and gentle in communication with your loved ones. Because of the constant busyness, your beloved woman will express dissatisfaction in your direction, scandals and conflicts are possible, which will lead to serious consequences. You can save the relationship and even improve it. Because of the high emotional stress, there is a probability of a new addiction in life, so try not to abuse alcohol.
Rooster Women Horoscope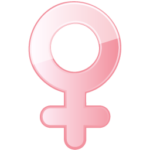 At the beginning of the year you might feel tired and broken and have absolutely no energy for anything. In 2022 everything did not go according to plan, so you will meet the Rabbit year not in the most positive mood. You should not set yourself up for a series of failures, because Rabbit has prepared for you quite a successful period. Already in the spring you will feel a burst of energy, the negative mood will disappear and you will be passionate about something new.
Horoscope for 2023 for the female Rooster promises a period full of events. You will have to work on yourself, on your relationships with others, on your professional development, on gaining new knowledge. You are very diligent and because of this by the end of the year you will be able to reach a new level. Astrologers promise that there will be promising directions for development and that there is every chance to turn your hobby into a profitable business.
The only thing that is not worth being afraid of difficulties and difficulties, because those who are full of determination will definitely achieve success by the beginning of October. The lack of time for yourself may affect your mood. There could be a dilemma between work and personal life. Your task is to find harmony among all the spheres of life, that is how you will achieve success and find happiness.
Horoscope for the Rooster by zodiac signs
We offer you a brief astrological horoscope for each zodiac sign born in the year of the Rooster.
Rooster – Aries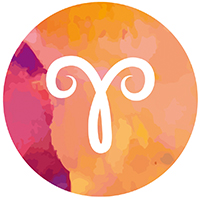 Work will occupy all your time and thoughts, it can lead to emotional outbursts and even depressive moods. During the period from May to September, try to devote more time to yourself and keep your mental balance.
Rooster – Taurus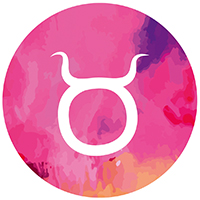 In 2023, you will be maximally loaded with work, new projects will appear, and there will be an opportunity to advance in your career. Astrologers advise you to be careful in your communication with colleagues.
Rooster – Gemini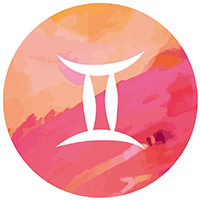 Your task this year is to solve problems as they arise. Learn to distribute your energy and not to get bogged down by little things. Be lenient to those around you, look for compromises and avoid escalating conflicts.
Rooster – Cancer
In 2023, you will have many tasks that need to be solved here and now. Overwork and emotional burnout are possible, but can be avoided if you allow yourself to rest more often, go to nature, and do sports.
Rooster – Leo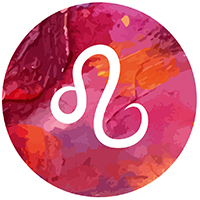 At the beginning of the year you will feel disappointment and self-doubt, but in April the situation will change and there will be every chance to change your life. Astrologers advise not to be afraid of change, listen to your heart and actively act.
Rooster – Virgo
Despite being very busy, you need to find time for your loved ones. You will be resented, your busyness will cause conflicts and misunderstandings. Don't forget that human relationships always come first.
Rooster – Libra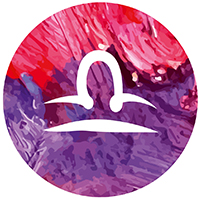 The year will begin actively, it will take your attention and strength to solve old situations and conflicts. There may be strained relationships at work, with colleagues and loved ones. Be patient, accumulate strength and act immediately.
Rooster – Scorpio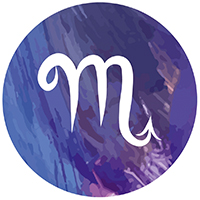 The work is not satisfying? It's the right time to assert yourself and change your life. From April to July is a favorable time for career growth, you can safely go to the management and ask for a more highly paid position.
Rooster – Sagittarius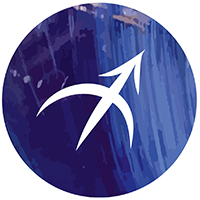 It is important to pay attention to interpersonal relationships, your attention is sorely lacking in your loved ones. If this does not happen, you may lose relationships, from September to December there is a high probability of divorce.
Rooster – Capricorn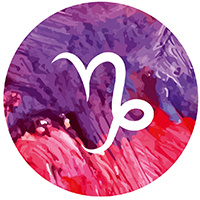 Astrologers advise you to have a diary and plan your daily activities, it will help not to lose sight of anything, to solve all problems systematically and relieve the head a little bit. Find time in your schedule for rest and sports.
Rooster – Aquarius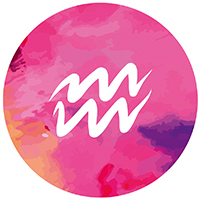 It's important for you to be on good terms with people, but because of your busyness it's hard to find the time and give the necessary attention to your loved ones. Learn to delegate responsibilities, it can improve your life.
Rooster – Pisces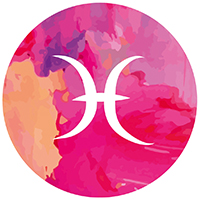 You are multitasking and efficient, but health problems are possible in the background. Take time for yourself, don't neglect the problems that arise.