For most zodiac signs, 2023 promises to be a calm, measured year, and those born in the year of the Horse will be no exception. However, the Chinese horoscope for the Horse in 2023 warns that people born under this sign can independently create difficulties and obstacles. All because they want to hasten events and measuredness in their lives is a rare phenomenon. Therefore, the main task is to adjust to the smooth flow of life, and then you will be able to achieve what you want.
People born in the year of the Horse are quite emotional, sometimes selfish, yet communicative. They are accustomed to a constant frantic pace of life, which is why at times their excessive emotionality and irascibility can be detrimental. These are people who can not stand in one place, they are always trying to be ahead of the game.
The representatives of this sign of the oriental horoscope able to find common ground with any person. They quickly make acquaintances, feel comfortable in any company, often acting as a leader. Differ in sharp wit, a good sense of humor and honesty. These are the people who under any circumstances are ready to express their views directly, and from such a straightforwardness often suffer. So, what will be the horoscope for the year 2023 the Horse in different areas of life?
Health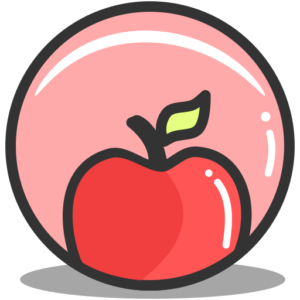 A calm and measured way of life is not quite usual for a person born in the year of the Horse. Already from the beginning of the year, you may feel boredom and dissatisfaction, which can lead to apathy. Such moods are potentially dangerous because they can lead to depression, insomnia and health problems. To avoid such problems, astrologers recommend that you spend more time on active recreation and sports, get distracted from the daily grind if possible, and spend time in a comfortable environment surrounded by loved ones.
In summer there is a possibility of sunstroke and burns, so it is better to avoid direct sunlight. In general, there won't be any serious health problems, if you follow the daily routine, get plenty of rest and eat right. It is possible to pay attention to the spine and sign up for a course of preventive massage.
Love and relationships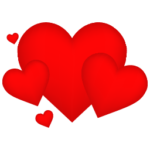 In 2023, Horses will be able to find a real outlet in romantic and loving relationships. Those who are lonely, have all chances to meet a person close in spirit. The stars promise a series of bright and interesting acquaintances, and it is very important that new acquaintances do not become just an escape from boredom. In late spring and early summer, fateful acquaintance is possible.
Those who have been in a relationship or marriage for a long time will realize the need for change. The year 2023 will be favorable for getting married. In addition, the wedding preparations, the celebration itself and a possible honeymoon trip can bring into your life exactly the activity that has been missing.
People who have been married for a long time will be confronted with everyday life and routine. Sooner or later there will be a desire to bring new emotions into the relationship. It's the right time to arrange a date, go on vacation or change the environment. The stars warn that some representatives of this sign will have a desire to break up years of relationships. This desire will be associated with a sense of apathy and a desire for change. Before making a decision, astrologers recommend to think several times and weigh the pros and cons. If there is a chance to make a change on your part, by all means try it. Perhaps you'll realize you were wrong to think about ending the relationship.
Career
Things will be calm and stable at work, just like in other areas of life. You should not expect a promotion in your career. At the end of spring there may be new and interesting projects in which you will want to take part. The Year of the Rabbit is not the best time for a career change.
Astrologers say that in the middle of the year there might appear a strong desire to move on. This potential is worth to redirect in the right direction: now is the time to sign up for refresher courses, to engage in self-education, to start learning a foreign language. All this will be an excellent ground for further career development in the future.
Finance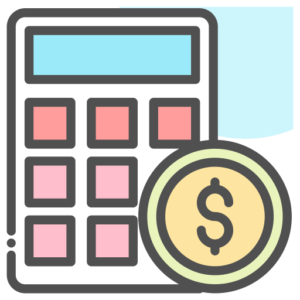 The horse in the year of the Rabbit 2023 can sleep well, because in financial matters everything is stable. Astrologers note that there are no risks of bankruptcy or unplanned financial earnings. You will receive exactly as much as you earned, so carefully plan your budget. At the beginning of the year it is better to refrain from unplanned expenditures and large purchases.
Some representatives of this sign in the middle of the year may have the desire to earn more. Astrologers warn that 2023 is not the most suitable period for drastic changes at work. Therefore, the search for new jobs with the purpose of obtaining a larger salary will not lead to the desired result.
Horses Men Horoscope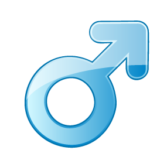 Men born in the year of the Horse in 2023 will feel dissatisfaction with the events taking place in their lives. These are people who are used to overcoming difficulties, to achieve results, but in the year of the Rabbit such trials on their way practically will not be. The only test prepared by the Rabbit is the need to go with the flow. In your life everything will be calm and measured, all the events will be pleasant and easy. What is required from you is the ability to enjoy the moment and humility.
In working moments astrologers recommend that you perform your duties quite clearly and on time. There is a chance that between September and November you will be offered a new position in another city.
Horses Women Horoscope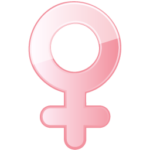 As the Chinese horoscope for the Horse for 2023 says, a woman born under this sign will feel measuredness, calmness and harmony in all areas of life. The main difficulty will be the need to stand still. Astrologers recommend learning to obey circumstances and, to some extent, to go with the flow. Do not get upset, because all the circumstances that will appear in your life, will play into your hands. Already in early summer, you will feel that everything is as positive as possible.
There might be difficulties in communicating with others because of your directness. The stars emphasize the need to learn to keep your opinions to yourself. This will help avoid conflicts with subordinates and colleagues. Astrologers note that in 2023 it is extremely necessary for you to find a new hobby or passion. Travel to nature, outdoor activities and extreme sports will help to dispel boredom and add bright colors to life.
More attention should be paid to the family and home. From April to November is a great time for home improvement and real estate purchase, you can boldly start repairing. Be sure to devote time to older family members, enjoy communication with your partner. In the working moments there could be a feeling of unfulfillment, as you will not have to conquer special peaks in 2023. Mastering a new hobby and self-development will give you confidence in yourself and your own strength. The main task for 2023 is to conquer yourself and your personal transformation.
Horoscope for the Horse by zodiacal signs
Here is a brief eastern horoscope for the Horse in 2023 by zodiac signs.
Horse – Aries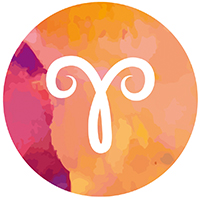 Do not let sadness and apathy overwhelm you, try to spend your free time surrounded by loved ones, in noisy companies. Travel more, visit new places, meet people, all this will give you self-confidence.
Horse – Taurus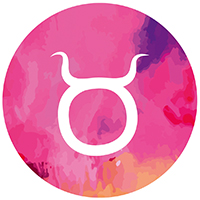 Be especially attentive to your health, there are risks of reduced immunity. From the beginning of spring, take time for yourself, make an appointment with your doctor for a consultation. Any health problems are better dealt with at the initial stage.
Horse – Gemini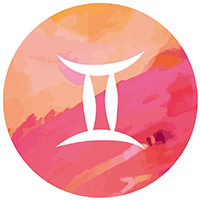 There will be a desire for career growth, but 2023 is not the right time for drastic changes. This time is better for acquiring new knowledge, self-development and the expansion of professional skills. All this will benefit you in the future.
Horse – Cancer
Routine will overwhelm all areas of your life, a feeling of apathy and unwillingness to get up from bed may appear. Do not let things drift away, astrologers recommend you to sign up for a master class, buy a season ticket to the gym or the pool, go to the theater. Get out of the house more often, this will make you feel happy.
Horse – Leo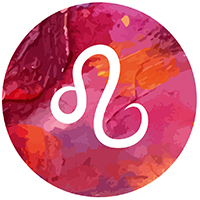 The year is good for any undertakings, with plenty of time to be alone. There may be philosophical thoughts that you will really want to share with like-minded people. Astrologers note that from the end of spring you will be expecting a series of new and interesting acquaintances.
Horse – Virgo
Try not to get involved in conflicts, do not express your point of view if you are not asked. Observe the circumstances from the outside, this will allow you to save nerves and energy, which will be needed very soon.
Horse – Libra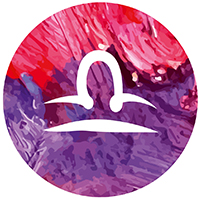 It may seem to you that life has quieted down and is going on the beaten track, and it is. So think about family coziness, comfort, and take care of creating a family nest. Pay more attention to your loved ones and relatives.
Horse – Scorpio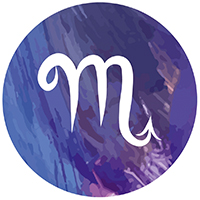 Be careful in communication with colleagues, there are chances to get involved in a conflict that will negatively affect your authority. Spend more time with your family, your children, your loved one.
Horse – Sagittarius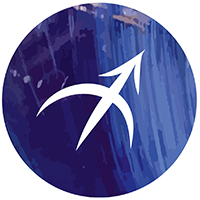 In the period from May to July, astrologers predict fateful acquaintances for Sagittarius people. Single representatives of this sign in 2023 can dramatically change their personal lives. The year 2023 will present an opportunity to increase income.
Horse – Capricorn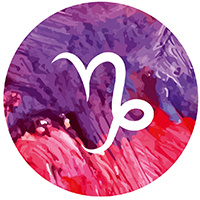 At work, everything is calm, so it's the right time to direct all your energies to improving relationships in the family and with friends. In August-November is a favorable time to purchase real estate, to equip your home, you can safely start repairs.
Horse – Aquarius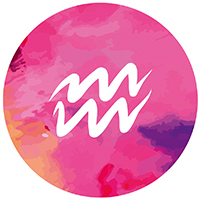 The emerging feeling of dissatisfaction will be difficult to accept. You will need the help of others, comfort can be found in communication with people close in spirit. Try to get out into the fresh air as often as possible, find a new hobby, take care of yourself.
Horse – Pisces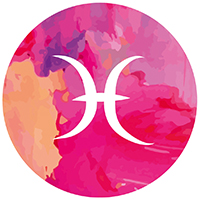 The year 2023 is a good period to learn how to fully relax and unwind. It's a good time to take matters into your own hands and organize a vacation for your family.