Straightforward and honest representatives of this sign was not easy in 2022. However, the coming year of the Rabbit will put everything in its place. Horoscope for the Chinese horoscope for the year 2023 promises representatives of this sign of the solution of financial problems, building social relationships, gaining prestige, finding inner harmony. Astrologers recommend more confidence in people and be open to new acquaintances.
Do not withdraw, stay inside, socialize more and rest actively. This is a good period to broaden your horizons, you will easily find a new hobby or passion. There will be an opportunity to improve your skills. So, we offer the Chinese horoscope for Pig for 2023 in different areas of life.
Health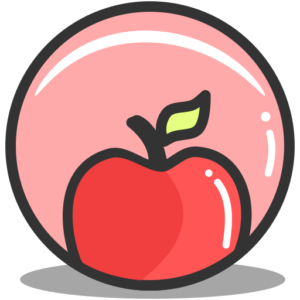 At the beginning of the year there might be an exacerbation of chronic diseases, you should not ignore the signs of ill health. Astrologers recommend to seek help from a doctor at the first signs of deterioration. Already in the spring you will be full of strength and energy to perform new tasks. For the cosmetic procedures the best time is April-May and October-December.
Be attentive to their own health, try not to overexert yourself. In stressful situations, learn to control your emotions and relax. If possible, begin to work with a psychotherapist and read books on self-knowledge. Closer to the fall there is a probability of minor domestic injuries, so be careful with household appliances.
Love and relationships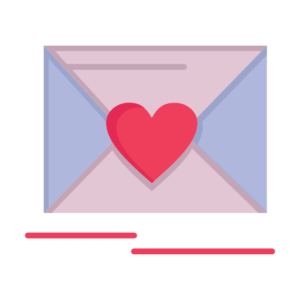 In affairs of love you are in for pleasant surprises. Lonely representatives of this sign will be able to meet their love. You will be in the spotlight, try not to refuse offers to get acquainted, even if at first sight this person is not particularly interesting. Do not judge people by their clothes, give each new person in your life a chance to express themselves.
Family representatives of this sign will also have to work hard. Life, family, children – all this is good, but do not forget about the romance in the relationship. You should not expect any action from your partner, rather take your own life into your own hands. The only thing that could upset you is the lack of time to communicate with your loved ones. Try to surprise your partner by appearing to him in a new, unusual to you manner.
Pay attention to your parents, if possible please them with a joint vacation or at least a weekend spent together. It will not be easy to manifest your feelings, but it is worth talking about your feelings not only in a negative way, but also in a positive way that is much harder.
Career
At work, everything is not so unambiguous: on the one hand, you can prove yourself in new ways, use new knowledge and achieve career growth; at the same time, on the other hand, it will require a lot of time, effort, energy from you. Therefore, the work can make life difficult for the family representatives of this sign, as loved ones will be dissatisfied with your lack of free time.
There is a chance that you will think about a change of profession. Think about the decision well, don't rely on your intuition. When the decision is made, act cautiously, be patient with your strength and you will definitely succeed. Relationships with colleagues may be tense, but there is no need to take conflicts to heart. Astrologers recommend developing your own business and monetizing your hobbies. In the summer there is every chance to find a decent job in another country and try to live in a new way.
Finance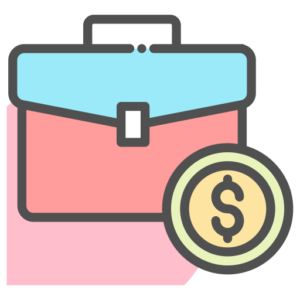 The financial situation will improve significantly this year, but don't expect any riches. Financial growth will be slow and gradual, but largely depends on the desire to improve. At the beginning of summer there will be an opportunity to please yourself with a gift, do not be stingy. The purchases of jewelry and spending on brand clothing will be favorable. At the same time, it is not recommended to make any epic purchases in summer. A situation is possible in the autumn that will require your financial participation.
Your work will be appreciated and in the spring there could be a possibility for bonuses. Finance this year is not a headache for you, everything is clear and under control. For people born in the year of Pig, career growth will be accompanied by an increase in finances.
Pig Men Horoscope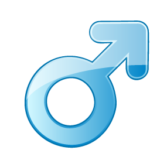 Many problems will fade into the background, you will feel the taste of life. This year is the best time to pay attention to yourself, your development and winning the favor of others. The question of the change of profession is the key to success in the future. Perhaps a decent job offer will allow you to reach the next level of earnings. Do not doubt your own abilities, you have the potential to realize in the new place.
If you feel the potential, you can start your own business, 2023 is a rather favorable period for this. However, be prepared that you will need a lot of energy, effort and time for your own business. All the difficulties that will appear on your way, are solvable, do not give up and by the fall, you will realize that you have made the right decision.
In family life, everything should be calm. Some minor disagreements are possible with your partner, but you have all the resources to solve them. Free representatives of this sign at the end of the fall will be an acquaintance that will change your life. You will be in the spotlight, your charisma and charm will attract the opposite sex.
Pig Women Horoscope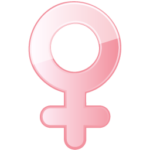 The Chinese horoscope for Pig for the year 2023 promises a lot of surprises for women. During this period, all your dreams and cherished desires will be easily realized, but you will have to make an effort. Stop looking for a catch in everything and learn to enjoy life – this is the key to your success. In spring it is worth taking time for yourself, feel free to go to a beautician, change your hairstyle or get a tattoo.
In work expect success. There could be a shortage of time due to high workload at work and this could affect your family life. There will be conflicts with loved ones, but you are not ready to give in and compromise, which will cause a lot of negativity in your direction. You will have to convey your position, repeatedly explaining what you want. For women in this period, freedom and self-realization will be in the first place. Try to learn how to keep a balance.
Free time you will have little, respectively, time for yourself too. This state of affairs is fraught with health problems that could occur closer to the autumn. The year 2023 will be difficult for you; you will have to make many momentous decisions. Astrologers predict that you will be able to succeed in a new country and in the development of someone else's business.
Horoscope for Pig by zodiac sign
Here is a brief Chinese horoscope for the Pig for the year 2023 for each zodiac sign.
Pig – Aries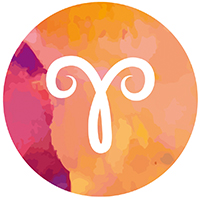 Everything will happen on time, the main thing – do not be late. Remain calm and cool in all situations. Be careful with the planning, you will be irritated if you can not do the business as planned.
Pig – Taurus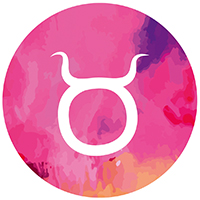 Self-fulfillment will be in the first place for you in 2023. For some it will be work, for some it will be family, and there will be those who will devote all their free time to self-development. Try to find harmony and pay attention to all areas of life.
Pig – Gemini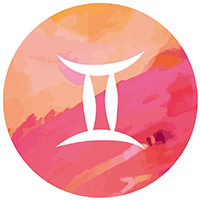 2023 is a favorable period to solve financial difficulties. Family members will be able to help and support you in this. Learn to be sincerely thankful and rejoice at any opportunity to change and improve your life.
Pig – Cancer
The main emphasis in 2023 will be on relationships. For you, family comes first, it will bring a lot of positive emotions. April through October is a good time to get married and build new relationships.
Pig – Leo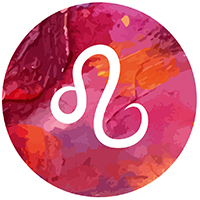 You are at the center of events, you are required to pay a lot of attention, energy, and participation. Such a situation can be tiring and the best solution is to be alone more often. This is a good period for inner transformation, self-discovery. It's a good time to find a new hobby or passion.
Pig – Virgo
The focus of your attention will be directed to yourself, you will finally realize what you want. Dramatic changes are possible in life, which at times will not be easy for you. In March there will be an opportunity to improve your financial situation, and in mid-summer all the doors will open to change your professional activities.
Pig – Libra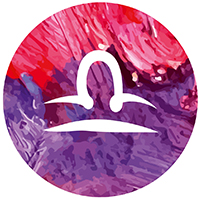 Astrologers recommend Libra to gather the will in the fist and decide to make changes that are badly needed. It may be the most insignificant changes, but they can charge you with confidence, positivity, and improve your mood. Take more time to communicate with women.
Pig – Scorpio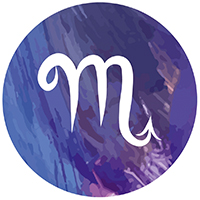 In mid-spring, you may feel a decline in strength and a crisis in different areas of life. Give yourself time to experience this within yourself, think about what you want, and in July and August the situation will develop in the most favorable way. The main thing to remember is that the lying stone will not let the water run dry.
Pig – Sagittarius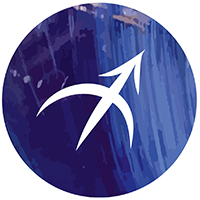 In 2023, you may feel the lack of free time. Life events will unfold in such a way that you will not be bored. Despite being busy, it is important to try to find time to fulfill your desires and little whims.
Pig – Capricorn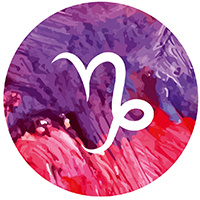 Your work will be appreciated, the weight of your achievements will be financially rewarded. Be prepared that it is not the time to relax, because you will have to work hard to achieve your goals. The path that you are taking will bring you satisfaction.
Pig – Aquarius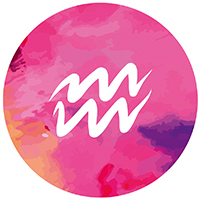 The year 2023 for the sign of Aquarius will open good opportunities for professional growth and self-realization. Do not be afraid to act decisively, you will not make a mistake. Use all your resources to achieve your goals.
Pig – Pisces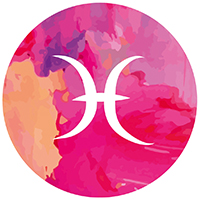 Success in professional activities awaits you. But this is not the time to relax, there are detractors in your environment who are ready to take advantage of any of your mistakes.