People born in the year of the Dog, it is worth this time to devote to themselves, to remember their desires and needs. All the merits of this year will be rewarded. You have laid a strong foundation for your professional activities, so you can relax and shift the focus to other things. This is a great period to take up the expansion of your living space, move to another city, find a new job, get creative, go to school, in general learn something new. We offer you the Chinese horoscope 2023 for the Dog in different areas of life.
Health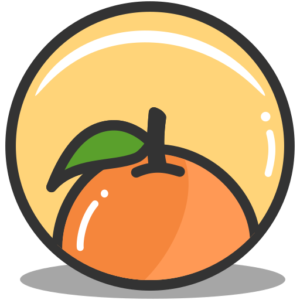 In the year of the Rabbit, there is no need to worry that your health will deteriorate. This is a great time for the prevention of any diseases. Astrologers recommend to devote the year 2023 exactly to prevention and improvement of your own health. It is time to forget about work, they can cope without you, go to a sanatorium, plan a vacation or just go with your partner to the spa.
Try to pay daily attention to yourself and your body. Taking care of your health is something to focus on. Engage in physical exercises, go to yoga, go to a sauna or sauna and massage. Go out into the fresh air more often, walks in the woods and near the pond will fill you with energy, give you strength, a charge of vivacity and you will forget about the stress.
Love and relationships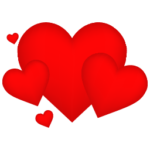 The year of the Rabbit promises to be measured, calm, perhaps even boring. People born in the year of the Dog will want some changes in their personal lives. Lonely people may meet a worthy partner. It should be understood that such a relationship will begin quietly, passion should not be expected. Over time, you will begin to get to know each other, there will be an interest in your partner. These relationships have a chance to succeed, just have patience and give your chosen one a chance to reveal himself. After a couple of months (closer to the fall), you will feel true happiness in love. Horoscope for 2023 suggests favorable periods for dating: the end of spring and the period from July to October.
Family people should not sit in one place, otherwise life will devour you. Try to diversify the relationship: often go for a walk with a partner, organize a date. Perhaps you have not been to the theater or a movie in a long time, it is time to go there with your husband or spouse. Astrologers recommend to find a joint hobby, which will bring you together with your partner, help you open up, get to know each other better. Your relationship will play with new colors. Try to give gifts to your partner.
Astrologers recommend to think about expanding your home. The year 2023 is quite favorable for you to buy real estate. Try to control your emotions in communication with the opposite sex. Disagreements and conflicts are likely, but you can solve them if you learn to control your emotions.
Career
At work, everything is going as you have planned. Perhaps some representatives of this sign will even be overcome by boredom, because they are not used to such calmness and lack of problems. Work situations are developing quite predictably, well, this is a plus. If you want to increase the workload and solve new work tasks, just talk to your boss. According to the astrological prognosis 2023 is a good period for promotion
All merits at work will be appreciated, you will be financially rewarded for your labors. 2023 is a favorable period to start your own business. Astrologers predict success in matters that are related to home decor and everyday life. Perhaps you have a hobby, try to monetize it, it will bring an opportunity for self-fulfillment and a high stable income.
Finances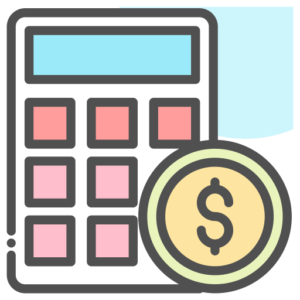 The past years you have worked well, so 2023 is a year of prosperity, abundance for you. Large monetary rewards are possible between late spring and fall. A new source of income may appear. Astrologers recommend to plan major purchases, do not be stingy with gifts to loved ones and deny yourself the pleasure.
You have the financial capacity to help your loved ones, do not forget to pamper children with a new gift, make a child's dream come true. Horoscope for the Dog in 2023 promises you a lot of travel. You will discover new countries, such trips will be mostly related to the work activity. Frequent business trips are possible, and they will be for you not only a job, but also an opportunity to relax and gain experience. The horoscope warns that this is the right time for investment, but do not forget about the "safety cushion".
Dog Men Horoscope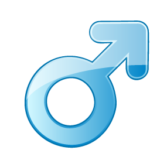 Men who were born in the year of the Dog in 2023 will be calm and confident in the future. This is an easy period in life, because everything is stable in work, there is idyll in the family and you are full of strength and energy. You should not expect any career growth this year, on the contrary, you are selflessly performing your duties and soon will receive the approval of your superiors. This is a good period for learning new skills, training. All the knowledge you will soon be able to implement in your life and work.
Astrologers recommend that you communicate more with people, analyze the information you receive and listen to their advice. Perhaps in this you will find the key to success. This is a good period for internal transformation, try to work on your pride, stubbornness and lack of self-confidence. Expand your horizons, find a new hobby or passion, make more acquaintances. Relaxation and stability reign in family life. If you are recently married, you may become bored and there will be doubts about your partner. It is worth to take the situation into their own hands and make a variety in the love relationships. This does not require much: arrange a surprise for your partner, invite him on a date, organize a romantic evening or just have a heart-to-heart talk. In financial matters you won't have any problems, you can afford everything you want at the moment. For you, 2023 is a year of stability and tranquility.
Dog Women Horoscope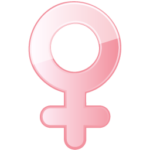 Women born in the year of the Dog may be bored at work. The field of activity that you have been engaged in will at some point stop satisfying you. Do not cut everything in the heat of the moment and change the line of work. Try to talk to your bosses about expanding your job responsibilities. This is a favorable period for career growth. Perhaps you have a hobby that could be monetized this year. Whichever decision you make, you'll be left with a winner and learn something new, gain new experience, and at the same time a high income.
The horoscope for Dogs in 2023 promises to be interesting for women. This is a good time to engage in self-education, to begin to learn the language, attend educational courses, perhaps learn a new profession, engage in sports or just go on a trip. Your creative potential is high, so realize it and find yourself a new hobby. The chances are great that your hobby will even become your life's work. Don't let the moment pass you by!
Personal life: everything is calm and stable. If you are married, you will feel like a stone wall. Your man loves you and cares about your well-being. Free representatives of this sign should not expect dramatic changes in their personal lives. Well, nevertheless the year promises to be full of new acquaintances, meetings and possible short-term romances.
Horoscope for the Dog by zodiac signs
We offer you a brief astrological horoscope for each zodiac sign born in the year of the Dog.
Dog – Aries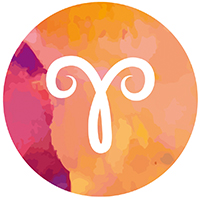 For you, 2023 will be the final stage of the last three years, it is time to reap the benefits. The year of the Rabbit can be considered a good start to a period of personal transformation. This year you will get to know yourself better, you will be able to understand your inner self.
Dog – Taurus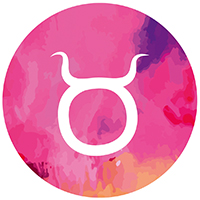 At the beginning of the year you will feel a burst of energy and strength. It may seem that you are up to the task, but it's a deceptive impression. Save your energy, do not splash out on small tasks. Already in summer you will feel that you need the help of others. It is high time to learn to ask and accept.
Dog – Gemini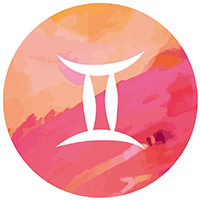 The year 2023 is a great period for you to build a career. All the things you take on are destined for success. Your diligence will be noted by your superiors, which will entail financial growth. Do not forget about your loved ones, they badly need your attention.
Dog – Cancer
There will be a lot of energy and strength at the beginning of the year. Your attention and participation will be needed in different areas of life, so try to devote time to yourself and your health. Favorable time for training, education, advanced training.
Dog – Leo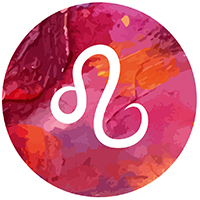 The year will be a calm one for you; you shouldn't expect any special shocks. Thanks to the calm and poise, you will be able to strengthen your position in society and achieve great heights. Closer to the fall, you may feel a decline of strength, so it's time to go on vacation.
Dog – Virgo
This year you should be especially attentive to your family and friends. Those who are single can meet a soul mate and create a strong family. At work and in the finances, there will be no special changes. It is a favorable time for communication and new acquaintances.
Dog – Libra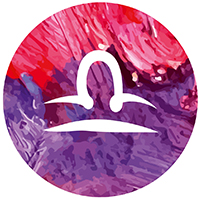 This year communication will be very important for you. New acquaintances will allow you to show yourself in a new way, learn something new, make connections. Mid-spring is a favorable time for major purchases: car, real estate and investments.
Dog – Scorpio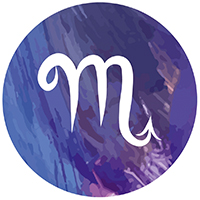 Your main task this year is to establish relations with your relatives, but in order to do that you should work with yourself and understand your inner world. Try to control the aggression, irritability, try to humble your own pride.
Dog – Sagittarius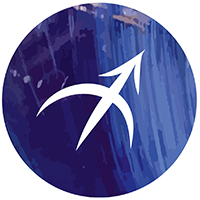 You will have to concentrate on work, there will be a lot of unplanned things that will require your attention. Don't forget to recover and rest, this is a great period to give up negative habits and get new positive ones.
Dog – Capricorn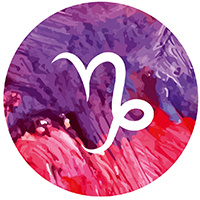 All emerging situations in your life will solve themselves, without your involvement. So do not worry, be prepared that help will come from outside. Old acquaintances and friends may appear on the horizon.
Dog – Aquarius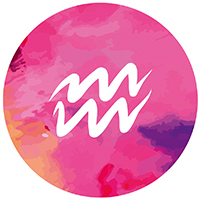 This is a year of transformation, values will change, social circle will change, the world will not be the same for you. At the same time at work everything will be smooth and calm, there will be time for yourself.
Dog – Pisces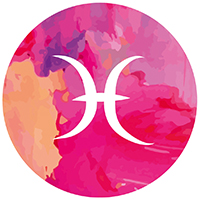 Spring is a time of change in your personal life, you will be expecting pleasant troubles and worries. The financial issue will not bother you, you are satisfied with the current state of affairs.