Finally, in 2023, everything will go as you planned. Boldly make plans, predictions, write scenarios, make a wish, the stars are on your side. The goat in the year of the Rabbit 2023 should be prepared for the fact that a lot of effort will be required of her to achieve her goals. In general, the year of the Rabbit will be successful, so in spite of the stability you will not be bored. You will be surprised in all spheres of life.
Astrologers believe that in 2023 you should refuse radical changes of residence and professional activities. Concentrate your energies on acquiring new skills that you will be able to apply in the future at work. Mastering a new craft from scratch would not be a bad idea. So, what will be the horoscope for the year 2023 for the goat in different spheres of life?
Health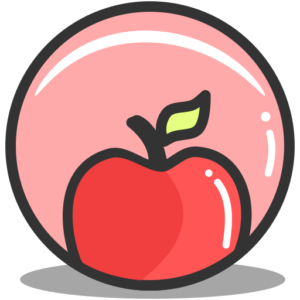 People born in the year of the Goat in 2023 will often feel tired and broken. This is all because it is necessary to learn how to properly rest and monitor your well-being, otherwise there is a high probability of emotional exhaustion and weakening of the immune system. Accordingly, in the spring and autumn period, there is a high probability of flu-like illnesses. Astrological prognosis for this sign focuses on the necessity to prevent various kinds of diseases.
This is a good period for sports, hardening, physical activity and immunity strengthening. As soon as you will feel the energy slump, astrologers recommend to forget about all the affairs and take time for yourself. It is enough to devote at least an hour a day to your beloved. Good activities would be reading books, taking a walk with the dog, taking a bath, doing yoga and many other things that can bring pleasure and distract from problems.
Love and relationships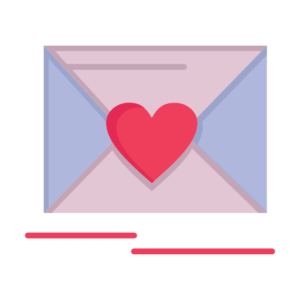 Horoscope for 2023 Goat promises a favorable period to build new relationships and get married. You are very attractive to the opposite sex. Already from the middle of spring to the end of summer, the stars prophesy life-changing acquaintances. At the same time, astrologers note that in 2023, there is a risk of meeting a person who will break your heart. In spite of this, try to trust people.
If you are in a relationship, there is a chance that you will become bored. You should add some adventure and romance to your family life. The mistake is that you are waiting for active action on the part of your partner. But once you take things into your own hands, passion will appear in your life again. Try to spend more time with family, with children, learn to talk about their emotions, heart-to-heart talk will allow you to get to know your partner better. Do not forget to pay attention to your parents, call often, visit and try to help as much as you can.
Career
Since the beginning of the year you will have to accumulate all your forces in order to advance in your career. The stars promise you a chance to take an executive position in the first half of the year. But if you were thinking about changing your job and start from scratch, then you'd better put this idea off for at least one year. In professional activities your achievements will be appreciated, you will be able to realize your potential and gain satisfaction both financial and emotional.
2023 is quite a favorable period for mastering new skills, it's time to engage in self-education, enroll in courses. Any additional training that you start during this period will have a favorable effect on your career growth. You can get help from a team of like-minded people. Try to communicate more, don't be afraid to speak out, and choose your words carefully in order not to offend anyone. If you are offered a new project, at first glance it might seem that you can not do it. Put aside your doubts and make maximum efforts, and soon the result will be achieved.
Goat Men Horoscope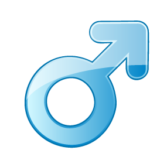 Horoscope for the year 2023 Goat promises men who are born in this year, success in the professional field. You know what you want, you have well-defined plans. Astrologers recommend to act according to a well-defined path. Do not expect any drastic changes, continue with the old projects, conscientiously perform your daily obligations and you will be successful.
Since the beginning of April there is a possibility that some representatives of this sign will have a chance to prove themselves in professional activities. Income will be stable, there could be a promotion, which will entail a strengthening of one's financial well-being. Astrologers note that in the period from July to October there is a high chance to lose money, so be careful with spending and plan the budget in advance.
Free time should be devoted to your family and your loved one. 2023 is a great time to build relationships, make new acquaintances and get to know each other better. Perhaps one of the family men will get bored, life will seem dull and uninteresting to him, do not take any hasty decisions. Now is the time to start working on the relationship.
Goat Women Horoscope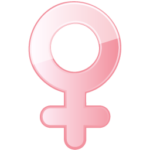 Horoscope for Goat 2023 for women promises a calm and measured period. All the past cases you will easily finish, there will be new forces. Try to devote your free time to yourself and your loved ones. This is a good period to broaden your horizons, there is time to delve into issues that interest you and begin training. The initiated transformations will allow you to reach a new level of awareness.
Some representatives of this sign may have dissatisfaction with their own lives. This is a mistaken belief, you can make a variety by going on a trip with your loved one or girlfriend. In the middle of spring, astrologers recommend to change the image. This is a good time to visit a cosmetologist, a hairdresser, you can go for a massage. All manipulations with the appearance and body will bring results and will delight you.
Be careful at work, watch your words and especially carefully communicate with colleagues. Closer to summer can lead to apathy and dissatisfaction with the results. Try to distract yourself from your work, take up your favorite hobby. The main thing is not to succumb to negative thoughts and everything will improve. In general, this is quite a favorable year when you can relax and enjoy life.
In your personal life, everything is quiet, you are satisfied with the status quo. A loved one can please you with an unexpected gift in early summer, there is a chance to improve relations. Free women according to the recommendations of astrologers should use any opportunity to get acquainted. You need to learn to show initiative, to be more decisive. In late fall, the stars promise you a new acquaintance, which has all chances to grow into a long and strong relationship.
Horoscope for Goat by zodiacal signs
We offer an oriental horoscope for the year 2023 for the Goat by zodiac signs.
Goat – Aries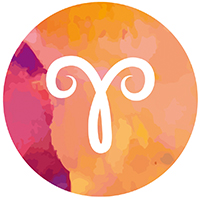 At the beginning of 2023 you will feel a decline of strength, try to pay attention to yourself, pay attention to your health. Spring is a good time to start something new, perhaps you should take an ascesis. Your attention is sorely lacking for your family and loved ones, find time for them.
Goat – Taurus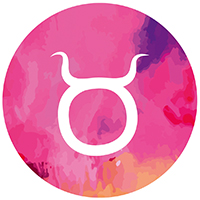 The beginning of the year will be exciting, you will often have to change plans, cancel meetings. Astrologers advise to be prepared for any force majeure and not to get upset if something goes wrong. In the period from July to November – it is favorable to trade, construction, charity and shopping.
Goat – Gemini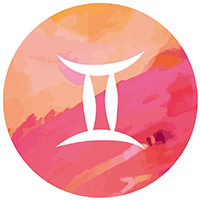 The year 2023 will be smooth and calm for you, there will be time that is recommended to devote to spiritual practices, the search for truth. In March-May it is not recommended to start medical treatment, to make large purchases and any important undertakings. Already from the beginning of summer you will feel the need to realize your accumulated creative potential.
Goat – Cancer
The beginning of the year will begin with unplanned situations, meetings that can significantly shake your emotional state. Astrologers recommend devoting your attention to your children or yourself. Any spiritual practices, yoga classes, walks in the fresh air and sports are favorable for you.
Goat – Leo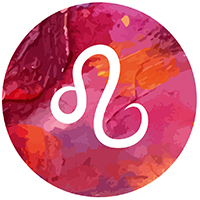 During the January-March period, there's no need to undertake endeavors that will require you to make a sustained effort. In the spring, shift your focus from work to your personal life. It's the right time to visit friends more often, to go on a visit, to attend cultural events, to repair and equip your home. Astrologers recommend to pay close attention to the diet.
Goat – Virgo
Try to spend more time with friends and family. Learn to turn off the phone and solve problems during office hours, this will allow you to avoid overwork. If you want to make drastic changes in your appearance, the beginning of summer will be perfect for this.
Goat – Libra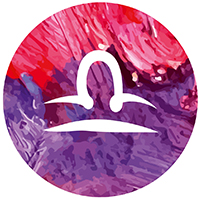 This year you should not make any hasty decisions. Think everything over carefully, if necessary, ask for advice from a respected person, only then make a move. The family will be calm and quiet, there will be time to devote to your favorite hobby. Single people will meet their soulmate already at the end of summer.
Goat – Scorpio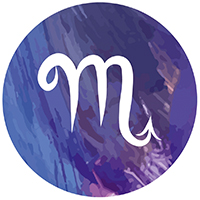 You need time alone, but remember that during this time you may lose your circle of friends. Don't forget that your family needs you, try to find time to spend with your loved ones. The year will give you a chance to find yourself in a new business.
Goat – Sagittarius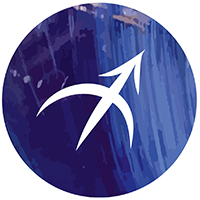 In work expect difficulties at the beginning of the year, but luck is on your side and everything will be resolved. In love affairs there will be a lot of pleasant surprises. There are chances to meet your soul mate.
Goat – Capricorn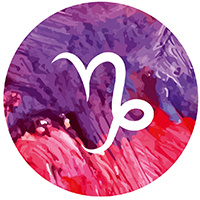 Try to leave in time if you're not interested. Do not waste your energy on people with whom you are bored, it is better to devote yourself to your family and self-development. Astrologers recommend paying more attention to your hobby, there is a chance that it will become your main source of income.
Goat – Aquarius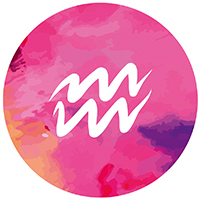 You are too serious and pessimistic, try to look at things more easily. Try to avoid large investments between March and July. This is a good time to learn new skills and acquire knowledge. Autumn is a good time to buy real estate.
Goat – Pisces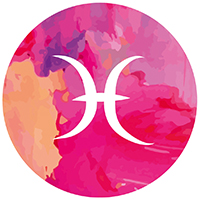 The year will start with many surprises and they will not always please you. Collect your strength and patience, everything will be resolved in the most favorable way for you.