Horoscope 2024 for Scorpio woman foretells a favorable time for personal growth and development of your talents and abilities. You may need time and energy to develop your skills and abilities, but this will lead to your professional growth and career success in the long run.
Health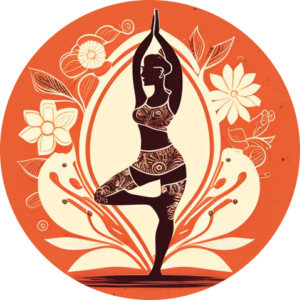 Horoscope for Scorpio woman 2024 portends an opportunity to improve your health and fitness and find new effective treatments.
Between March and June, Scorpio woman may feel increased fatigue and exhaustion, especially if she does not pay enough attention to her health and rest. High workload can lead to health problems. Particular attention should be paid to the condition of the heart and blood vessels, as well as the work of the digestive system.
This is the time when you should necessarily undergo a medical examination, to pass tests. A course of treatment started in this period will be effective. Cosmetological procedures would also be favorable.
Spring 2024 is the time when Scorpio woman should seriously engage in her health, put her diet and daily routine in order. Regular physical exercises and massages are recommended.
With the beginning of autumn, women Scorpio may feel the need to detach themselves from society and focus on their inner world and psychological work on themselves. This is a favorable time to visit a psychologist, practice yoga and meditation, as well as spiritual and energy practices.
Already in October, woman Scorpio will feel a renewal of energies, a burst of energy and activity. Your personal new year begins. Your attractiveness, self-confidence will strengthen. This is a favorable time for updating your appearance and style, for doing sports.
Career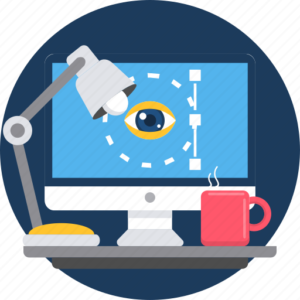 Horoscope for 2024 promises woman Scorpio opportunities for career growth and development in the field of career and business. However, on the way to success you will have to overcome some difficulties and maintain persistence and persistence in achieving goals.
January 2024 is a favorable time for learning, upgrading skills, taking courses. During this period it is recommended to be active in communication and make new acquaintances that could be useful for your professional development.
In the period from February to March, women Scorpio will be full of creative inspiration. You may get new ideas and insights during this period, but will not be ready to implement them. This is the time to plan, to set goals.
Already in the period from March to May your activity, determination and self-confidence will increase and you will be able to start realizing your goals. This is the time of active work. During this period, it is recommended to pay attention to the organization of your work in order to make the work processes more effective.
The spring of 2024 could bring a change in working conditions. A transition to a new position or a new job is possible. In any case, this period is worth devoting to active work and the development of your professionalism.
The period from May to June is an important time for building relationships with partners and colleagues, as well as for the development of joint business projects. Try to maintain good and diplomatic relations in the workplace, as well as with clients and subscribers. This is also a favorable time for learning, research and expanding your horizons.
Between July and September 2024, a Scorpio woman will receive recognition for her professional achievements. At this time, a promotion at work, transition to a new position is possible. You will feel how your confidence in your abilities will increase.
The period from October till the end of the year will bring new ideas and plans. At this time it is good to promote your projects on the Internet and social networks, to work on your personal brand and positioning, to gain new knowledge.
Finance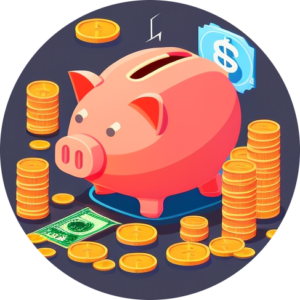 Horoscope for 2024 portends a fickle year for Scorpio woman in the financial sphere, but Scorpio woman will be able to use her strength and adapt to the changes to succeed and improve her financial situation.
The period from May to September can lead to increased financial well-being and opportunities to receive financial support from others. Increased income from businesses, investments or partnerships, and inheritances are possible at this time.
However, this time will also be associated with some financial risks and loss of money. Scorpio woman should be careful not to make rash decisions. One should be cautious and not take any risks.
Scorpio woman should use this period to develop her financial skills and knowledge to better manage her finances and investments. You should be prepared for possible financial changes.
During Mercury retrograde – April, August and November-December – there may be delays in paying debts and debts, as well as unanticipated expenses. During this period, it is recommended to be more frugal in financial matters, not to take risks with large investments and pay special attention to your financial documents and contracts.
October 2024 will help to improve your financial situation. At this time it is possible to increase salaries, receive bonuses, increase profits from business projects, receive valuable material gifts.
Relationships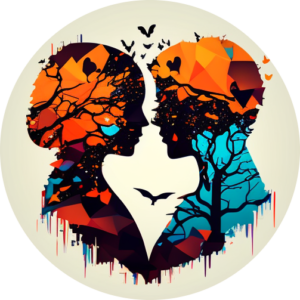 Horoscope for 2024 predicts woman Scorpio a dynamic year in the sphere of relationships. Transits of the planets will contribute to a deep awareness of their feelings and emotions, as well as the development of intuition and inner wisdom.
The beginning of the year will be a period of activity in social life. At this time, the Scorpio woman will have many opportunities for new acquaintances, including the creation of business partnerships.
February 2024 will require paying attention to home and family. At this time you can engage in the arrangement of your home, repairs, interior renovations. The question of the relocation can be relevant. Try to pay more attention to your children and older relatives in the period from February to March.
The first half of the year will be conducive to the expansion of the social circle of the Scorpio woman and the creation of new partnerships. This is a very favorable period for strengthening relationships, for marriage. If you have a partner, you can make your relationship deeper and more trusting. If you are looking for a partner, this period can lead to meeting people with whom you can build a harmonious and favorable relationship.
However, there is a danger that the Scorpio woman may be too emotionally dependent on her partners, which can lead to dissatisfaction and frustration if the relationship does not develop the way she wants. It is important to evaluate your relationship and partner realistically and to be patient and willing to compromise.
The period from August to September will be a favorable time to develop friendships with people united by common interests, for social activities and manifestations in blogs and social networks.
September will be a period of manifestation of hidden emotions and feelings, which can lead to the deepening of relationships or the destruction of those that do not bring satisfaction. Scorpio woman will want to spend more time alone to become aware of her feelings and needs. This period can also lead to excessive emotional vulnerability and relationship doubts. It is important to take the time to develop yourself, work with your own emotions, and practice psychology.
The period from October to December may bring new opportunities for relationship development. The Scorpio woman may feel more confidence in herself and her feelings, which can help her make the right decision in a relationship.