Scorpio horoscope for January 2024 promises active interaction with the world around you through learning, sharing ideas or participating in collective projects.
January will stimulate your ambitions, supporting the desire to reach new heights and strengthen professional status. Representatives of the sign become more responsible and efficient, which will contribute to financial growth. Let's take a closer look at the January horoscope 2024 for Scorpio.
Career and Work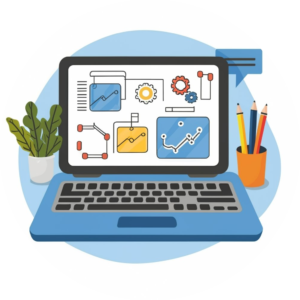 The Sun in Capricorn in your 3rd house will promote the development of your professional skills, increase your educational level and expand your business connections. This is a favorable time for learning and finding ways to apply the information you've learned in your professional life.
Scorpio may experience a boost in the area of business, especially if it is related to education, information technology, media or communications. Scorpio may find new partners, colleagues or clients through active information sharing and participation in professional communities.
Horoscope for January 2024 recommends focusing on common goals and long-term perspectives in your career. Transiting Mercury in Sagittarius in the first half of January provides Scorpio with unique opportunities for growth, provided you actively utilize educational and communication resources. Consider incorporating new ideas and strategies into your business.
Transiting Mars in the 3rd house favors business trips and business meetings. January can bring active participation in business trips that will bring new opportunities. It is important to be purposeful and results-oriented in negotiations and interaction with partners.
The third decade of January emphasizes the improvement of working methods and processes. Scorpio should be open to innovations and new technologies that will help improve labor efficiency. Collaborate with colleagues, create teams to solve problems, consider participating in community projects and charity events, which will contribute to the positive reputation of your business.
Finance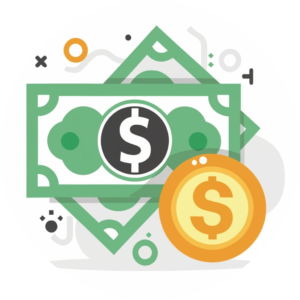 Transiting Venus in Sagittarius in your 2nd house creates a favorable atmosphere for attracting financial abundance. This time can bring the discovery of additional sources of income and unexpected financial opportunities. This period is favorable for financial experimentation and innovation, and skillfully seized opportunities can lead to long-term prosperity.
Horoscope for January 2024 recommends considering investing in education, training or skill development. Also invest in your financial education. This could include an in-depth study of investments, money management strategies, and financial planning.
Consider expanding your business or starting a new project that focuses on creativity and a wide range of consumers. This is also a favorable time to expand international connections and get involved in overseas projects.
On January 23, Venus will move into Capricorn. This period is favorable for making wise and effective investments. You will be more prudent in your spending. The transit of Venus in Capricorn promotes avoiding excesses and unnecessary spending, which will favorably affect your budget.
This period is favorable for acquiring new skills and knowledge, which may eventually affect your financial growth. New contacts and professional connections may become a source of additional income.
The end of the month is favorable for financial deals and arrangements. You may be successful in negotiations, which will lead to favorable agreements and improvement of your financial position.
Relationships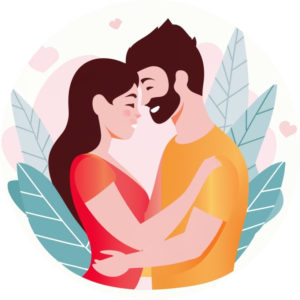 January 2024 will bring a spirit of adventure and a thirst for new things to your relationship. You will have a desire to expand your horizons with your partner, explore new places, get to know different cultures and experience incredible moments together. Your feelings will be more vivid, and you will be more inclined to share your thoughts and emotions with your partner.
Venus in Sagittarius will encourage you and your partner to respect each other's personal space. This is a time when it's important to find a balance between intimacy and freedom.
You will feel the need for variety and fun in your relationship. Spending time together with your partner in different settings, participating in a variety of activities, can add newness to your relationship.
On January 23, Venus will move into the sign of Capricorn in your 3rd house. Your relationships may become more stable and strong. Under the influence of Venus in Capricorn, you may find that relationships center around shared careers, social activities, or learning. Joint pursuits and goals in these areas can be an important factor in coming together.
You may feel the urge to build a solid foundation, both emotionally and practically. Together with your partner, you can work to build a sustainable future. This is a time when partnership becomes not only a source of emotional support, but also a strategic alliance.
Health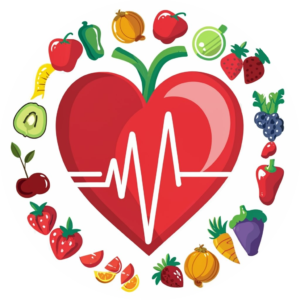 In January, there may be periods of work and emotional overload, which can cause stress and affect the nervous system.
Horoscope for January 2024 for Scorpio recommends adding more physical activity, it will help to strengthen the cardiovascular system, general physical endurance and normalize the emotional state. It is also important to allocate enough time for rest and relaxation.
January is favorable for trips and travel. A change of scenery will help you to rest and restore your physical and emotional state.
Be careful when practicing winter sports. In January, joints, bones, teeth, musculoskeletal system are especially vulnerable. Moderate exercise such as yoga or swimming and a diet rich in calcium, collagen and vitamins are recommended.
This is also a favorable time to undergo medical examinations, check-ups, take tests, and visit the dentist's office.