Horoscope 2024 for Scorpio man promises a period of change and growth in various areas of life. Be open to new acquaintances and relationships that will lead to your personal and career success in the future.
Health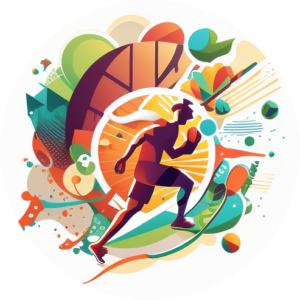 Horoscope for Scorpio men 2024 in the field of health promises a favorable period to solve long-standing problems and improve their condition. It is important to listen to your body and see a doctor in time if any symptoms appear.
It is also important to pay attention to your mental health. Scorpio men may face emotional tension and stress in 2024, so it is recommended to practice meditation, yoga or other practices to relieve tension and improve mental well-being.
Between March and June, Scorpio may find it difficult to control his emotions and remain calm, which can have a negative impact on his health. Regular exercise is recommended to relieve accumulated tension. This is also a good time to have a complete check-up of the body and start a treatment course.
Scorpio man during this time will feel a burst of energy and desire to do physical activity. It is recommended to use this period for sports and improving physical fitness. However, you should be careful and avoid excessive strain so as not to harm your health.
At this time, there may also be a deterioration in the health of the digestive system, associated with irregular meals and stressful situations at work. It is recommended to pay attention to the diet regime, to eat healthy foods, fresh fruits and vegetables.
In September Scorpio man may experience depression, loss of strength, anxiety and restlessness. It is advisable to take more care of your emotional well-being. This time may be favorable for the treatment of mental and psychological problems. A consultation with a psychologist or therapist is recommended, if there is such a need.
Beginning in October Scorpio man will feel a surge of strength and activity. Your health will improve, there will be a desire to lead an active lifestyle, engage in sports and strive for new achievements.
Career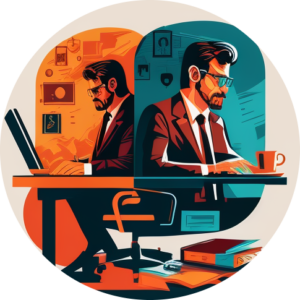 The general forecast for the year 2024 for Scorpio men indicates favorable opportunities for career growth and development. In the first half of the year, Scorpio should actively expand contacts and develop communication skills.
The beginning of the year will create a favorable atmosphere for successful communication, business contacts and cooperation, as well as for business travel and training. During this period, you should be more active and proactive in communicating with others, which can help Scorpio gain new professional opportunities and increase his or her self-esteem. At the same time, there may be an increase in workload, which will require Scorpio to be more organized and planned. The period from February to March is a favorable time for the development of business projects.
The spring of 2024 could bring powerful changes to work processes. This is a time when Scorpio natives should show maximum diligence, activity and persistence in their work. By being proactive during this period, you can gain recognition for your achievements.
This time can also lead to increased stress and conflicts in the workplace. It is important for Scorpio man to remember to balance work and personal time to avoid overload and fatigue.
The period from May to July is an important time to establish business relationships, to expand the circle of communication, to develop collective projects and social activities. This is the time when it is necessary to maintain friendly relations with colleagues and clients, to strive for diplomacy. Thanks to this, Scorpio can get new professional opportunities and raise his status at work.
The period from July to September will be key in the career development of Scorpio men. This is the time to improve professional relationships, implement new projects and increase professional status. During this period, you should be more active and take initiative in your work.
However, competition will also increase at this time, and Scorpio should be prepared for it. He may be faced with new tasks and responsibilities, which will require him to be more organized and plan.
The fall of 2024 will be an active time that will bring new ideas, plans and goals to Scorpio men. This is a favorable time for marketing, advertising, promoting their goods and services, attracting investors and business partners, as well as for professional development and work on themselves. During this period, you should show confidence in yourself and your abilities, which will help you reach a new level of self-actualization.
Finance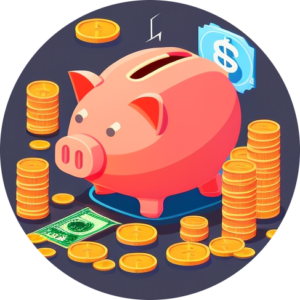 The forecast for the year 2024 for Scorpio men in finance portends a fickle but generally favorable year. Scorpio may face some risks and loss of money, but at the same time there will be new opportunities to earn and increase income.
The period from May through September can be especially important for Scorpio, as it is a time of change in the financial sphere. During this period, Scorpio should invest in his skills and knowledge, in his professionalism.
Issues related to financial obligations, such as taxes, loans or debts, may become relevant during this period. There may be a need to interact with financial institutions or tax officials.
This period may also lead to new earning opportunities through investing in financial instruments such as stocks or bonds. There could be improved financial situations through receiving inheritances or other financial benefits. Transits of planets will promote financial relationships with others, business partners, and investors.
Scorpio should remain cautious and analyze his financial decisions to avoid potential risks and conserve his resources.
You should also be careful not to make rash financial decisions during Mercury retrograde in April, August, and November-December.
In October 2024, Scorpio men can expect an improvement in their financial situation and new earning opportunities. During this period, there may be favorable circumstances related to finances, such as a salary increase or an increase in business profits.
It is also a favorable period for investing in various financial instruments such as stocks or bonds, but Scorpio should be careful and make the necessary risk assessment.
Relationships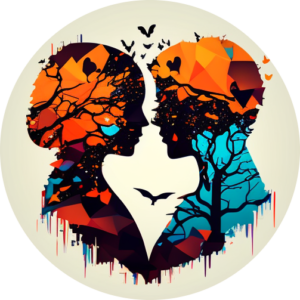 For Scorpio man, the year 2024 will be quite eventful in the realm of relationships.
The beginning of the year will require Scorpio man to pay attention to solving family and domestic issues. At this time you can discuss repairs, changes in housing, moving, solve the problems of children and relatives. It is recommended to pay more attention to the family and spend more time at home, with loved ones.
Scorpio will be actively interacting with others in the first half of the year. This is a favorable time to start new relationships, both personal and business. If Scorpio already has a partner, this period can help strengthen the relationship and bring more communication, energy and joy into it.
Scorpio man may take more initiative and determination in the relationship, but it can also lead to conflicts and problems if you don't consider your partner's feelings and needs. During this period, Scorpio man should pay attention to the balance of his needs and those of his partner.
The period from August to September will have an impact on the social life of Scorpio man. At this time, Scorpio man may be more active in socializing and expanding his social contacts. You may feel a strong need to communicate with people who have common interests and goals.
This may be a favorable time to create new business contacts and partnerships, as well as new opportunities for career advancement. Scorpio man will become more diplomatic and emotionally open, which can help him improve his relationships with colleagues and partners.
September and early October could be a period of rethinking. Scorpio will begin to think about what he is looking for in a relationship and what qualities he needs in a partner. This period can help Scorpio decide what really matters to him in a relationship. This period can also lead to a stronger spiritual connection between Scorpio and his partner.
October will bring Scorpio men a burst of activity and self-confidence. You will become more attractive to the opposite sex. However, it is important to remember to maintain harmony in the relationship and willingness to compromise.