Horoscope for Libra women 2024 promises an interesting and varied year in which you will have many opportunities for personal growth and development, as well as for strengthening your relationships with loved ones. However, it is important to remember to maintain a balance between your personal life and career, as well as to be patient and caring in your relationships with others.
Health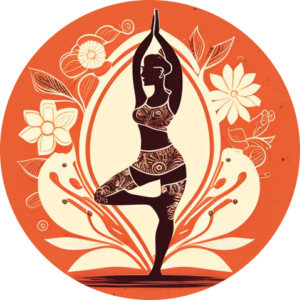 Horoscope 2024 for Libra women warns of possible problems in the area of digestive system health. It is important to watch the quality of nutrition, maintain immunity and overall health. The year 2024 will require you to take a more responsible approach to health. It is recommended to follow a regimen, undergo a full medical examination and, if necessary, start a course of treatment.
Be especially attentive to your health between January and March. It is recommended to avoid fatty and heavy food, to establish a diet and take vitamins to maintain immunity. Try to maintain a balance between work, rest and self-care.
This is a favorable time to start living a healthy lifestyle, as well as to start exercising your body. It is also a good time to have a medical check-up, for cosmetic procedures and to start a course of treatment.
The period from July to September can lead to some emotional stress, which can affect your overall health. Libra women may face nervous tension, insomnia and depression. It is important to maintain a good emotional state, engage in meditation, yoga, sports or other physical activities that will help manage stress and maintain overall health.
Between September and November, you will feel improved health, a burst of fresh energy, and a desire for an active lifestyle. At this time you may feel the desire to do something with your appearance, to update the image and style, to do sports. This is a favorable time for any transformations.
In general, to avoid health problems in 2024, Libra women need to pay attention to their diet and level of physical activity, as well as to give enough time and attention to their emotional well-being and mental health.
Career
Horoscope 2024 for Libra women promises new opportunities for professional development and career growth. This is a period when you can see the results of your efforts and achievements in the workplace. This is a time when you can become more organized and disciplined in your work tasks.
The period from January to March will bring a desire to improve your professional training. You may want to get additional education, take continuing education courses, or learn new skills to be more effective in your job. This is a time when you can learn to manage your time more effectively, which will help you achieve greater success in the future.
Between March and June, Libra women should pay attention to their relationships with colleagues, partners and superiors. It is important to show diplomacy and the ability to find compromises. You may meet people who will support you in your career development and help you achieve your goals.
This time can bring new contacts and business prospects. This is a favorable period to negotiate, sign contracts, and resolve legal issues. It can also be a good time to learn new technologies and upgrade your skills.
The period from June to November is favorable for learning, taking courses, master classes, learning foreign languages. This time will be very promising for your career and business. You can start a new project, promote your services or get a new position.
Representatives of the sign may get a lucrative business proposal during this period or start a project that will bring you popularity and recognition.
Finance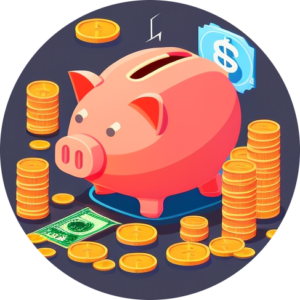 Horoscope 2024 for Libra women promises an interesting and promising year in finance. However, be careful and be attentive in financial transactions.
The period from January to May will be favorable for investing, especially in long-term projects, the purchase of real estate. Jupiter's transit through your 8th sector horoscope during this period can bring increased income and profits from joint projects, but can also lead to financial losses if you are not in control of your finances. During this period, you shouldn't risk money and make spontaneous decisions.
Between May and June, you will have to rethink your financial goals and strategies. Plan your finances more carefully and be prepared for the unexpected. Mercury transit may also bring opportunities for new knowledge and skills that can help you financially. This could be a new professional qualification, financial literacy training, or learning new investment tools. This could lead to better financial opportunities for you in the future.
The period from June through July can be risky for investments, so you should be careful in your financial decisions. You should also be cautious with your financial transactions during Mercury retrograde in April, August, and November-December.
The period from September through October may bring increased profits and income, salary increases, bonuses, cash payouts, and large material gifts. It is also a favorable period for investing.
Relationships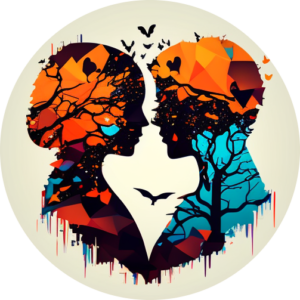 Horoscope for Libra women in relationships for 2024 promises interesting events and new opportunities to strengthen existing relationships, as well as to establish new contacts.
The period from January to February will be favorable for strengthening relationships in the family, with your partner and close relatives. This is a time when you will feel the desire to improve your home. You may start new renovation or decorating projects, or consider moving to a new place of residence.
During this period, you can spend more time with your family, take care of loved ones, and be more attentive to their needs. This can help strengthen family bonds and create a harmonious environment in the home.
March-June 2024 may bring new acquaintances and romantic connections. If you already have a partner, this period may be a time when you feel more harmonious in a relationship, paying more attention to your common interests and goals. This is a time when the energy of passion and romance increases greatly, but can also lead to conflicts in the relationship. You will also begin to become more involved in your social life and connect with new people.
July 2024 may bring many exciting opportunities for social connections and new acquaintances. You may feel a strong desire to be the center of attention, show off your talents and express your personality. At this time you may make new friends with whom you will exchange ideas and share your interests.
Between September and October 2024, your attractiveness to others will increase. At this time, you may make new acquaintances and find new ways to express yourself and develop your talents and hobbies.
The period from October to December will be a time of active communication with friends, relatives and colleagues. This is a good time to establish communication in the family and solve domestic issues. You can feel great satisfaction from helping other people and showing your concern for them.