Libra horoscope for January 2024 promises an interesting turn of events. January 2024 reveals to the representatives of the sign of Libra excellent prospects for creative development, development of communications and increasing the level of their professionalism. Let's consider the key aspects that determine a successful start of the year for Libra.
Career and work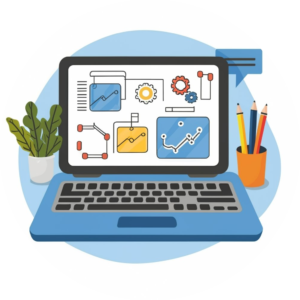 The first half of January 2024 will be characterized by active communication, increased intellectual perception and focus on learning. This is a favorable time to improve connections with colleagues, partners and clients. Your ability to find common ground with different people will be a key aspect of professional success.
You will get new opportunities to expand your circle of communication, to establish business contacts. Your ideas will be easily understood and accepted by others, which will create favorable conditions for the development of projects and strengthening of professional status.
This period is also conducive to business initiatives and career advancement. This is a favorable time for business trips, business trips, meetings, conferences, negotiations.
You should also actively use this period to expand your knowledge, improve your skills, study foreign languages. Under the influence of Mercury in Sagittarius in the 3rd house, learning foreign languages will become not only a fascinating process, but also an effective tool for communication and establishing connections with foreign partners.
The period from January 20 will reveal your creative approach to work. You may discover new ideas and solutions for your business. This period is favorable for experimenting, implementing non-standard methods and new technologies. Experiments and unconventional approaches to business may bring unexpected but favorable results.
This period emphasizes teamwork and interaction with creative individuals. The Sun in Aquarius inspires the creation of modern and unique strategies. This is a great time to introduce new technologies, digital approaches and update business models. Look out for new areas or projects that will stimulate your creative thinking.
Finance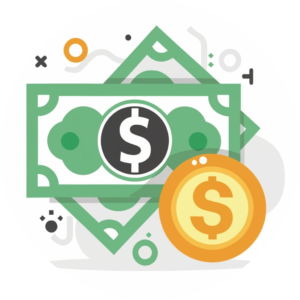 January will be a favorable period for attracting additional sources of income. New opportunities for earning may be related to working with information, blogging, traveling, as well as using your intellectual potential. Communicate, share ideas, be active on social networks – this can lead to new sources of income.
Horoscope for January 2024 recommends Libra to invest in yourself, improve your skills. Training will help not only to increase your professionalism, but also to make new acquaintances. All this will contribute to the opening of new financial opportunities. You may find new options for joint investments or business partnerships.
January 2024 is also favorable for purchasing new gadgets, software upgrades.
On January 23, Venus will move into the 4th house sign of Capricorn. Under the influence of Venus in Capricorn, you will seek to improve the atmosphere of your home. This is a favorable time to renovate, look for a new home, and invest in real estate.
Venus in the 4th house will also stimulate your desire to spend more time with your family, to take care of the material well-being of loved ones. This may entail additional spending on family trips, joint vacations and entertainment, providing financial support to loved ones.
Relationships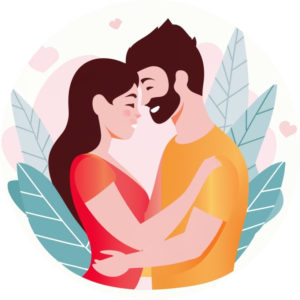 As the horoscope for January 2024 says, for Libra, the topic of relationships will be a key theme this month. You may feel a strong urge to turn to your roots, family values and traditions. You may have an increased desire to strengthen ties with your family, to spend more time at home.
You will feel more responsible in your relationships with loved ones, and you will strive to create a secure and cozy environment for your family.
Venus in Sagittarius in the 3rd house will stimulate your need to socialize and exchange ideas. You will be more sociable, open to dialog and willing to share your thoughts and feelings with others. This will create a more positive and dynamic atmosphere in your relationships. You will strive for honest communication and encourage the same attitude from your partner.
Venus in Sagittarius will awaken your desire for adventure. Your relationship can be an incentive to travel together, explore new places and discover new things together.
On January 23, Venus moves into the sign of Capricorn in your 4th house. Your emotional connection with loved ones becomes deeper and more realized. You will seek more serious and responsible relationships based on mutual respect and shared goals.
This is a favorable time for socializing, talking and strengthening your relationships. You become more caring and willing to support your loved ones in difficult moments. During this period, there may be a desire to discuss and make common plans with your partner, with your family.
Health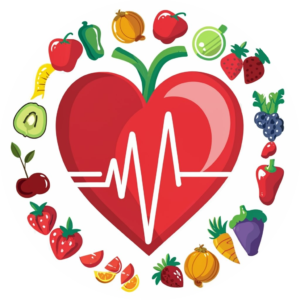 January 2024 will require you to take a more responsible attitude towards your health. It will be easier for you to adhere to a healthy lifestyle, including proper nutrition and regular physical activity.
During this period, it is very important to pay attention to taking care of your joints, maintaining healthy bones and teeth. It is recommended to consume foods rich in calcium and vitamin D, as well as to include in your physical activity exercises aimed at strengthening muscles and joints.
Horoscope for January 2024 for Libra reminds about the importance of a long-term approach to taking care of health. Regular medical examinations will help to identify potential problems in advance. This is a favorable time to do an organism check-up, visit a dentist and cosmetologist.