Horoscope 2024 for Libra men promises an interesting and rich year that can bring many new career and self-development opportunities. This year could be favorable for finding new opportunities in work or for the development of your own business.
Health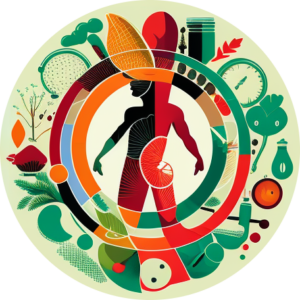 Horoscope 2024 for Libra men says that you need to pay special attention to the state of your health. Take seriously the prevention and treatment of diseases, be sure to undergo a medical examination.
In 2024, the planet Saturn will pass through your 6th house of the horoscope. Libra men should pay more attention to their health and habits. It is advisable to watch your diet and not abuse alcohol. It is also a good idea to exercise and streamline your daily routine and eating habits. Diets and ascesis will do you good.
In the period from January to March, chronic diseases can worsen, especially related to the digestive and nervous system. There may also be problems with the back, kidneys and bladder. During this period, Libra men may be more prone to excessive eating, drinking alcohol or other healthy lifestyle disorders. Therefore, you need to be more attentive to your habits. Exercise will do you good.
The period from July to September you may experience a feeling of fatigue and apathy, lack of enthusiasm for life. Mood problems are also possible. At this time, it is important to pay enough attention to rest and take care of your psychological state. At this time, there could also be an exacerbation of diseases of the kidneys and genitourinary system.
The period from September to November will improve the general health of Libra. During this period, you may feel an interest in healthy lifestyles and good nutrition. This time is favorable for sports or other physical activities, as well as for image updates.
Career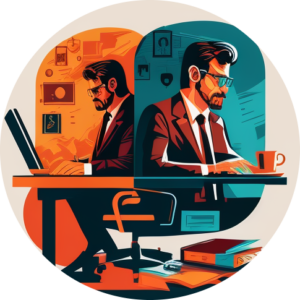 Horoscope for Libra men for 2024 in the career sphere foreshadows many prospects and opportunities for professional growth. Successful cooperation and the establishment of good relationships with colleagues at work await you. It is important to show patience, persistence and perseverance.
The period from January to March will be favorable for updating the work environment, learning new skills and increasing the professional level. This is the period when it is important to maintain a harmonious relationship with colleagues, to remain calm and reasonable.
From March to June Libras should be active and diplomatic in establishing partnerships. This is a favorable time for concluding contracts, establishing business relationships and developing joint projects.
During this period, you may receive more support and assistance from your business partners, investors or customers. You may also encounter new opportunities to expand your business and establish new partnerships. You may be able to find common ground with those who were previously hostile to you, and you may find new opportunities to advance your career.
The period from June to September will open up opportunities for Libra to upgrade their skills. It is recommended to take a training course, pay attention to the study of a foreign language. Cooperation with foreign partners may be developed during this period.
The period from June to July and September to November is favorable for career development, for attracting new clients and raising your social status. Transits of planets will give you determination in your work, increasing your ambitions and striving to achieve your professional goals. This is a favorable period to start new projects and initiatives, to successfully tackle difficult tasks.
This could be a period of career change or the start of a new career. It is possible to receive a new, more responsible position and greater recognition in society.
Finance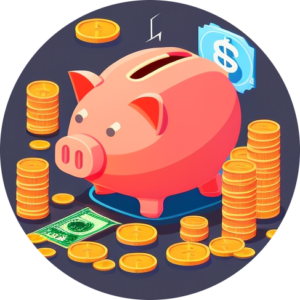 Horoscope 2024 for Libra men in finance promises an interesting and promising year that could bring a significant increase in financial opportunities and profits.
The period from January to May will be favorable for investing in real estate. Jupiter's transit during this period can lead to increased income, especially through investments, inheritances or financial partnerships.
However, Jupiter transit can also lead to financial loss or debt, especially if you are unable to control your finances or make good financial choices. During this period, it's not a good idea to risk money and make spontaneous decisions.
Unexpected expenses are possible between May and June. It is important to pay more attention to planning, updating your financial plans and strategies. You can review your financial goals and priorities, and adjust your plan of action accordingly. It's also worth paying attention to managing your taxes and tax payments during this period.
Between June and July, you should be more cautious in your actions, especially in the area of investments, as the risks can be high.
You should also be cautious during Mercury retrograde in April, August and November-December. During this period, it is important to be careful and cautious in financial transactions to avoid mistakes or misunderstandings. Mercury retrograde can lead to misunderstandings in communication with banks, investors and business partners.
The period from September to October will be favorable for your finances due to the transit of Venus through the 2nd house of your horoscope. This time can bring increased profits, salary increases, bonuses, and valuable material gifts. It is also a favorable period for investing and making deals.
Relationships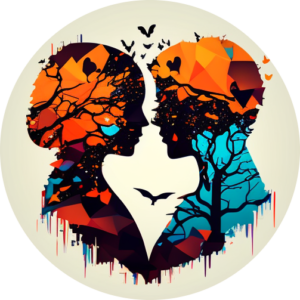 Horoscope for Libra men in relationships portends an interesting year, full of opportunities to strengthen existing relationships and establish new contacts.
The beginning of the year, from January to February, will be a favorable period for strengthening family relationships and building deeper ties with close relatives. During this period, you may feel a strong attachment to your home, family and loved ones. You may want to spend more time at home, fixing up your home to make it more comfortable.
This may be a time when you decide to consider moving to another home. If you have a partner, this period may be favorable for improving the couple's relationship and resolving important issues in the household together.
In March and June, horoscope 2024 for Libra men promises new opportunities in relationships, increased passion and romance. During this period, you may experience a strong desire to take an active role in the relationship and prove yourself as a leader. Your energy and passion may attract the attention of new potential partners.
However, conflicts and contradictions in relationships are also possible, especially if you cannot control your emotions. Your desire to be the center of attention may lead to competition and jealousy from your partner. During this period, it is important to show patience and leniency to avoid acute conflicts.
July 2024 will be a time of expanding your social circle. You can brightly express yourself and meet new people who share your interests. This is a favorable time to join new groups, or organizations where you may find like-minded people. Your communication with friends and colleagues may become more harmonious.
The period from September to October 2024 will be a time when you will become more attractive and appealing to other people, which may lead to increased social activity and a wider social circle. You may meet new people who will be interesting to you and find new ways to develop your talents and hobbies.
The period from October until the end of the year will be favorable for strengthening friendships and improving communication with partners. This is a favorable time to strengthen family relationships. It is important to show great care and sensitivity to the needs of your loved ones and to do everything possible to create a harmonious and comfortable environment in the family.