Horoscope 2024 for Cancer woman heralds a period of growth and development that will require you to be conscious and willing to change. You may face challenges, but in the end it will help you grow as a person and become more confident and happy.
Health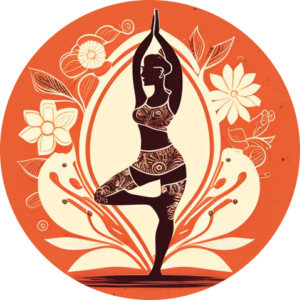 For Cancer woman, the year 2024 will be a time when she will be more conscious about her emotional and psychological well-being.
The first half of the year may bring an exacerbation of chronic diseases, as well as problems with the gastrointestinal tract. Try to have more rest in this period, pay attention to your daily regimen and monitor your diet. It is also important to monitor the condition of the spine and nervous system, especially in connection with a possible increase in work load. It is recommended to consult professional masseurs and osteopaths to maintain health.
It is also worth paying attention to eye health, especially due to the long hours spent at the computer and other devices. It's important to keep an eye on the light and take breaks from overexerting your eyes.
In 2024, it will be extremely important for Cancer women to monitor their emotional state. Water procedures, meditation and yoga classes are recommended. Rest more and spend time in nature.
Since June, you will feel full of strength and energy and your well-being will improve. Moderate activity and sports activities are recommended. Beneficial in this period will be cosmetic procedures and changes in appearance. The Sun in your sign from June 22 to July 22 will give you more energy and inspiration, which will be good for your health and personal goals.
In general, it is important not to forget about your health and pay enough attention to it, especially during periods of increased nervousness and stress. Pay attention to your diet, daily routine, physical activity and regularly visit specialists for medical check-ups and preventive examinations.
Career
Horoscope for 2024 for Cancer woman in the field of career and work portends growth and success. March through June will be a particularly favorable period when the Sun, Mercury, Mars and Venus will pass through your 10th house of the horoscope. During this period, you may get new opportunities for career development, promotions and salary increases. It's worth taking more initiative, participating in projects and team projects to get the attention of your superiors.
This is also a good time to develop your business and creative projects through blogs and social media. You will be able to promote yourself significantly, promote your product and expand your circle of customers.
The period from July to October could bring new opportunities for professional growth. During this period, it is worth paying attention to the development of skills and knowledge in your field to be more competitive in the labor market.
The period from October to December can be favorable for reviewing your goals and career development strategy. This is also a good time to improve your skills, take courses and learn new skills. At this time you should expect tensions and situations that require quick decisions. You may encounter problems at work during this period, but it is important to remember that you are capable of handling them. Be decisive and find creative solutions.
In general, 2024 will be favorable for Cancer in the sphere of career and work. It is important to take initiative, develop and do not be afraid of new opportunities. Also, do not forget about the importance of maintaining good relationships with colleagues and superiors.
Finance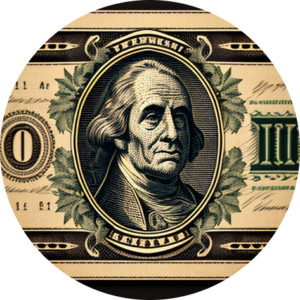 According to the astrological forecast for 2024, Cancer woman can expect significant changes in finance. The beginning of the year will be a favorable period for planning your financial goals and making decisions in this area. In January, you may start a new project or business that will bring you additional income. You may also receive payments from the government, insurance, or child support at this time.
Between May and June, it is important to pay attention to your financial obligations and debts. This period can be a bit stressful, so Cancer women should be especially careful about their spending and budget. Additional income is possible at this time, but unexpected expenses may also arise.
July through September will be a favorable period for investing and expanding your financial capabilities. During this period, you can turn your attention to new ideas and projects that could bring you profits in the future. However, it is important to be cautious and not to make too risky decisions.
The period from November to December can be favorable for obtaining additional income and increasing your savings. During this period, there may be an increase in wages, premiums, or payments on insurance policies. It may also be a favorable time for various investments and real estate purchases.
It is important to remember that Mercury will be in retrograde in April, August and November, so women should be especially careful not to make important financial decisions during this period. It is also important to watch your financial obligations and not take on debt during this period.
Relationships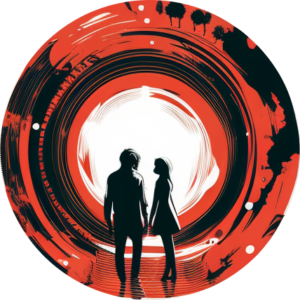 Most of the year will be favorable for an active social life, communication and making new connections. You may meet new people who will bring meaningful changes to your life. It's important to remember that all life is constant movement and change. Don't be afraid to change and take on new challenges, and don't turn down opportunities to learn new things about yourself and the world. Stay open to new ideas and acquaintances.
Relationships in 2024 may be about spiritual growth and development. You may meet someone who shares your interest in spirituality and philosophy. Your relationship may be deep and sincere, based on common interests and values.
From May to June 2024, Cancer women are advised to pay attention to communication with their relatives, especially their mother. It is possible that some long-standing problems will resurface during this period, but a successful resolution of these problems can lead to a strengthening of intimacy between family members.
A period of activity awaits Cancer women in the summer, when there will be a lot of travel, meetings, communication with friends and colleagues.
The period from August to October will turn your attention to family matters. You will need to pay more attention to your children, your family and your partner. This time is favorable for moving or repairing the house. During this period, Cancer women may also feel more responsibility for their family and the desire to take care of their loved ones. It is important to learn to keep a positive attitude, to listen and understand the point of view of others, and to be able to find compromises in difficult situations.