For Cancer man, 2024 will be a time of deep personal and spiritual growth. In this year you may discover new opportunities for development. Horoscope 2024 for Cancer man foreshadows the development of social connections, which may lead to new friends and mentors who can help you along the way.
Health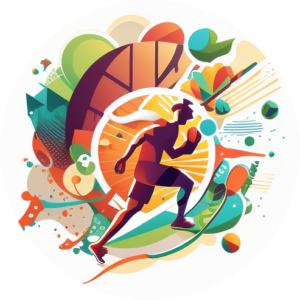 In 2024, Cancer men may face periods of worsening illnesses. In the first half of the year, you may feel overwhelmed and exhausted, which can lead to stress and nervousness. In February and March, digestive system problems may occur due to stress, overwork, and improper nutrition.
During this period, it is recommended to pay attention to quality rest, sleep and proper nutrition. Cancer is recommended to monitor their diet and eat healthy and digestible food. To maintain psychological balance, Cancer man needs to pay attention to his emotional needs and find time for hobbies and sports.
The period from June to July will bring a burst of energy and increased physical activity for Cancer man. During this period, it is worth spending more time on sports and physical activity to maintain their health.
In the fall, when Mars passes through your 1st sector of your horoscope, you will feel full of strength, energy, and be ready for increased physical activity. Cancer man may start playing a new sport to keep his energy and health levels up.
Due to the possible periods of exacerbation of diseases in 2024, Cancer man is advised to monitor his health, not forgetting about regular medical check-ups. It is also important to pay attention to the quality of nutrition, eliminate bad habits and adhere to a healthy lifestyle.
Career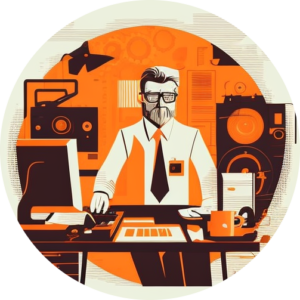 The first half of the year can be quite active and intense in work, and it is possible that Cancer man will face some difficulties or unexpected changes in his career. You will be focused on achieving goals and self-development, and it may take a lot of effort to achieve the desired result. It is important not to lose motivation and to remember to rest to avoid overwork. At this time, horoscope for 2024 recommends that Cancer men improve their skills, learn foreign languages, and explore foreign markets.
From April to July, Cancer man will get new opportunities for development in his career and business. He can make new contacts and meet people who can help him achieve his professional goals. It is important to be open to new opportunities and not be afraid to take risks. This is a favorable time to develop team projects and strengthen his position in the team.
From August to September, Cancer man may feel some lull in his work and career. This is a favorable time for resetting, as well as planning and setting new goals. During this period, it is important to pay attention to the development of their partnerships and business contacts, as well as to find time to learn and improve their professionalism.
In October and November, Cancer man may experience an increase in energy and enthusiasm for his work. He may find new motivation, start new projects and strengthen his position in society.
Overall, the year will be favorable for the career growth of Cancer man, but some effort and patience may be required to achieve the desired results. It is important to remain motivated and open to new opportunities.
Finances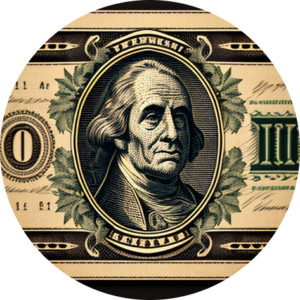 According to the astrological forecast, the year 2024 will be favorable for Cancer men in the field of finance and investments. You can get a high return on your investments, especially in the first half of the year. To successfully manage your finances, Cancer men should develop a financial plan and follow it. It is important to control your spending and avoid excessive spending. Debt and credit management is also worth paying attention to.
From April to July you may be financially rewarded for your earlier efforts. This period is also favorable for seeking new opportunities and contacts that can lead to an improved financial situation.
A particularly favorable period for financial success for Cancer will be in the summer, when Venus and Mercury will pass through your financial sector. This period may bring you business profits, pay raises, or unexpected sums of money. This is a time for Cancer men to explore new investment opportunities. But at the same time, you should remember that any investment involves risks, so you need to analyze and assess the possible risks and potential profits.
In April, August and November, you should pay attention to your expenses and avoid risky investments. You may experience financial instability during this period.
From November to December, when Mars is in your 2nd house, financial gains and increased income are possible. During this period, it is advisable to use your energy and efforts to achieve your financial goals.
Relationships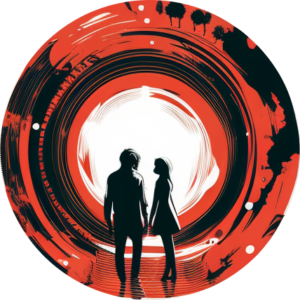 For Cancer men in 2024, relationships will be one of the most important aspects of life. This year will be a favorable period for you to establish new relationships, expand your social circle and deepen existing connections.
From the beginning of the year, you will be more immersed in work. Your relationships with business partners, colleagues and friends of interest will require the main attention. The first half of the year will involve a lot of communication and contacts for work and your professional activities.
As June arrives, your energy and self-confidence will increase, which will help you build relationships more successfully. At this time, you will have a lot of travel, movement, meetings and negotiations. An active professional and social life will bring you new acquaintances. During the summer months, you may meet someone who will become an important partner in your life.
From August through October, the attention of Cancer men will be focused on family matters, as well as issues related to home, partnerships and children. Cancer men are advised to be open and sincere in communication, show support, understanding and compassion for loved ones, and give enough love and attention to children.