As the horoscope for the year 2023 says Cancer man enters a new period that will require considerable effort from the representatives of the sign. Time to stand still and watch from the sidelines is in the past, now you must take action. It may be necessary to pull together the will in his fist and even stepping over his principles to make the necessary decisions. Astrologers warn that in a period of doubt and self-doubt, help should be sought in the circle of family and friends.
To achieve what you want in the year of the Rabbit, the stars recommend following these rules:
discard any doubts;
think positively;
be more decisive;
learn to listen to advice, but take responsibility for making decisions.
In general, your energy and enthusiasm should be enough for all areas of life, which will allow you to feel satisfaction and a sense of self worth.
Health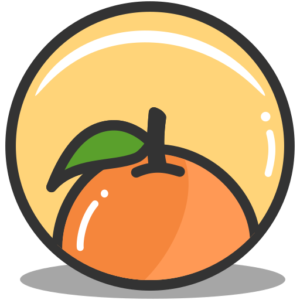 It is important not to miss any calls signaling health problems. Already by mid-spring, some representatives of this sign may feel ill health, gastrointestinal problems and headaches. It is important not to ignore these symptoms, and promptly seek help from specialists. Improve the general well-being and condition will allow moderate physical activity, walks in the fresh air and swimming.
In summer, there is a high probability of injury, and you should be careful with active sports. With the advent of autumn, many men will feel a decline of strength, astrologers recommend at this time to pay special attention to diet, establish a sleep pattern, and you will feel alive again and will be full of strength and energy.
Career
Since the beginning of the year, the majority of this sign will feel a burst of energy and creative impulse. At work, a rather tense, yet interesting period may begin. This may lead to the emergence of new projects that you won't immediately dare to undertake. Astrologers recommend you to weigh the pros and cons; if you feel that you have enough strength, feel free to start a new one.
Between April and September, many Cancer natives have a good chance of promotion. You may be offered a good position, but it will take a lot of effort and time from you to prove yourself. Try to share your ideas with your superiors, this will allow you to prove yourself as an active employee. Astrologers recommend keeping your distance and not making friends with your colleagues.
For some Cancer people, the period from the beginning of July will be favorable for the development of their own business. There may be different ideas that need to be thought over and only after a certain period of time will you start putting them into practice. Creative representatives of this sign have all the chances to monetize a hobby and get the desired fame.
Love and Relationships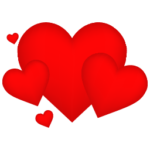 Cancer Horoscope for 2023 promises a period of bright emotions and new experiences for men. Already in February, many representatives of this sign expect a series of new acquaintances and short novels. There will be a chance to build a serious relationship in early summer, but only if you show determination and persistence. Romantic relationships will develop rapidly, the desire to build a family can scare some Cancer natives.
Married men in 2023 will have to work on their relationship with their spouse. There can be dissatisfaction with the relationship, claims and a high probability of quarrels. To improve relationships in the family, do not wait that only your woman should change. It's time to start with yourself. Try to spend more time with your family, loved ones and children, this will allow you to return passion and harmony in family life.