The patron saint of the year 2024 will be the Green Wood Dragon. Horoscope for 2024 by zodiac signs will tell you what to expect from these twelve months.
The Green Dragon is a symbol of strength and power and is known for its wisdom and spirituality. This year is expected to be good for big projects and achieving meaningful results. People will be more inclined to express themselves and show their talents. Also, we can expect significant economic growth and technological development this year.
The Dragon's element, the wood, symbolizes growth and development. This can mean more activity in social and cultural life, as well as the development of the financial sector, science and education. Green is also associated with nature, health and regeneration. In 2024, people will be more concerned about their health and the environment.
The Zodiac Horoscope 2024 will help you better understand how these trends can affect each person. Either way, this year promises to be an interesting and promising year for everyone.
Aries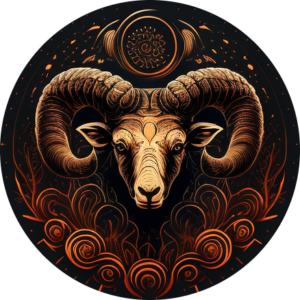 In 2024, Aries will have to realize their creative and business abilities. According to the horoscope forecast for Aries in 2024, favorable results are expected in the economic sphere and changes in personal life. For Aries the year 2024 will be filled with violent emotions and the desire to achieve goals. It is recommended not to chase many things at once. It is best to concentrate on the main tasks and bring them to the end, as well as to seek support from like-minded people and allies.
Aries will face challenges in social relationships, especially with friends and older relatives. Some Aries may lose old friends and gain new allies, including those in high places. In the second half of the year, income from partnership activities may increase. It is also possible to receive money from investments, insurance, receiving an inheritance. It will be useful for Aries to start looking for investors for their business. Aries is characterized by determination, but before starting major projects this year, it is necessary to carefully consider your actions.
At work it is important to consolidate your achievements by showing strength, courage and determination. The year will bring new opportunities and changes, but it is important to avoid impulsive actions.
Representatives of the sign could face problems with the health of the digestive system. Horoscope for 2024 on the zodiac signs recommends that Aries stick to proper nutrition.
Taurus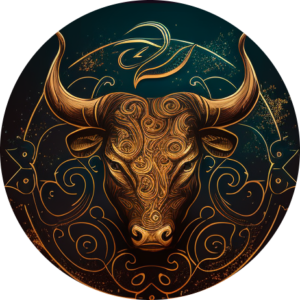 According to the 2024 horoscope for Taurus, this year will be marked by big changes. Taurus will be in the spotlight this year. Be ready for new acquaintances and meetings that can help you in your personal and professional development. Favorable planetary aspects will help improve your life. Taurus will strive to increase your wealth. Your projects may become more ambitious and you will be able to succeed more easily and quickly. You will be helped by people who appreciate you and are willing to support you in any situation.
Taurus now has a great opportunity to build a solid foundation that they can build on in the future and achieve a lot. If you are thinking about moving abroad, this will be a favorable time to do so.
Single Taurus people may meet their soulmate in the second half of the year, so they should be active in society. Those who have already found their partner may get married or start living together. Married couples can move to a new level of relationship.
In 2024, you will be full of energy, but in the second half of the year there may be problems with health.
Gemini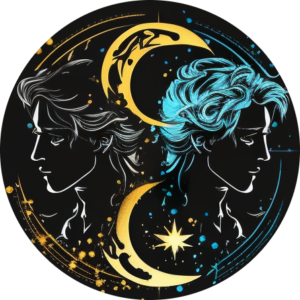 In 2024, Gemini will face many new and interesting opportunities in professional and personal life. Be prepared for changes and possible challenges that will help you develop your abilities. Your ideas will be socially accepted and supported, and there is a tendency for change in your social circle and support from management and people with power.
Through May, Gemini will be able to successfully develop their projects. Career and work will be your top priority. According to horoscope predictions for 2024, Gemini's financial situation may improve and they will be able to successfully solve their financial problems.
A change in status, wedding, divorce, childbirth or pregnancy is possible during this period. Saturn will help you build a successful career and business if you work clearly and disciplined. Zodiac Horoscope 2024 recommends that Gemini be cautious when making social connections in the second half of the year.
For those who are serious about their love relationships, this year will also be favorable. Health is also expected to be good and new opportunities for career advancement will arise. However, pressure at work may also rise.
The Horoscope 2024 also indicates that Gemini may take an interest in religion, esotericism, and spiritual practices.
Cancer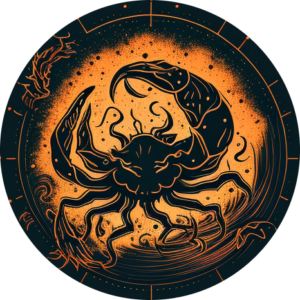 In 2024, Cancers may find it difficult to get through some emotional challenges, but be confident that you can handle them. You may need more time to focus on your goals, but don't lose motivation. Cancer people will face a period of instability that will require quick decisions and actions, as their plans may be disrupted by the interference of others and unforeseen circumstances.
Zodiac Horoscope 2024 promises Cancer an increase in financial and social status. Before you will open up new opportunities, but also increase your responsibility. Those representatives of the sign, who will be able to adapt to the changing situation, will earn good money, advance in their careers, get a promotion or find a better job. Horoscope advises you to control your expenses and avoid risky activities. This year is favorable for Cancer, who work in the field of creativity, education, communications.
During this period, you may also meet your teacher and start training. Some members of the sign will be able to go abroad, while others may be limited in their ability to travel throughout the year.
Leo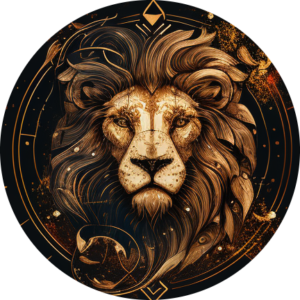 In 2024, Leo should prepare for a lot of work and new opportunities for professional and personal development. You will be able to see your purpose more clearly. The scope of your opportunities will expand. Your ambition and desire to fight for your place under the sun will strengthen. You have every chance to move forward in achieving your ambitions, but you will have to face some difficulties along the way. According to the horoscope for 2024, your business may not go according to plan. However, support and financial help from partners will help you in many situations.
In 2024, changes related to working relationships are possible. Changes will also affect finances, receiving an inheritance is possible. During this period, there may also be a change of profession.
Your relationships will also transform in 2024. You will seek awareness and wisdom. This time will be a test for your relationships and connections for viability. Connections that are no longer necessary will come to an end. This year is favorable for expanding your social circle and finding new business partners. Lions can reach new heights by relying on their discipline and determination.
Virgo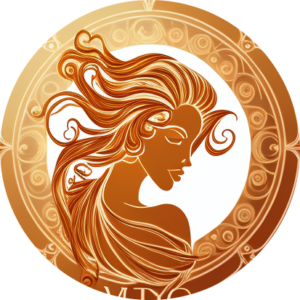 In 2024, Virgo may need to devote more time and effort to focus on your goals and plans. You'll have the resources to move forward, even if the path seems difficult. You need to be open to new ideas to find new opportunities. The year is favorable for creating new investment plans. However, your horoscope for 2024 warns of possible financial troubles related to unexpected expenses.
You will be able to prove yourself as a professional and you will have opportunities for career growth. At the same time, the workload and volume of work tasks will increase, which may lead to tension and fatigue. Virgo will need to become more organized and make time for rest and health care.
During this period, you will also be able to assess the strength of your relationships and see if they are worth preserving or better broken up. Some Virgo people will face a relationship breakup, while others, on the contrary, will start a new romantic adventure. Many representatives of the sign will be able to create strong family relationships.
Libra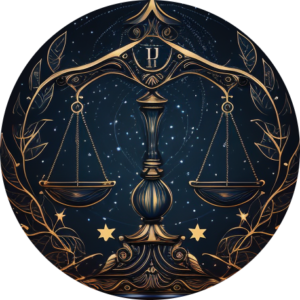 In 2024, Libra will be in the spotlight. Be ready for new acquaintances and meetings that can help you in your personal and professional development. You will be eager to pursue new ideas. In the first half of the year, Libra natives may face difficulties in their careers, but the financial situation will be stable. Enterprising representatives of the sign will find opportunities for additional earnings. The year will be favorable for the solution of financial issues. 2024 will also bring Libra a change in work, possibly a change of workplace, position or area of activity.
Horoscope 2024 for the zodiac signs warns Libra of the need to take health seriously. Be discerning in your diet and always check up with your doctor.
Problems may arise in personal life and it is necessary to take emotions under control. There could be changes in relationships, the end of one relationship and the beginning of another. The atmosphere in the home will have a great influence on the relationship with your partner. It is recommended to decorate the house, make light cosmetic repairs or rearrangement, bring comfort and beauty to your space.
Scorpio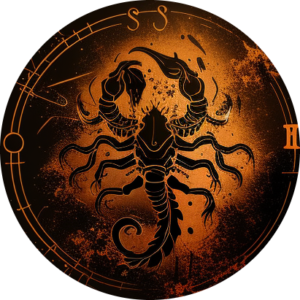 In 2024, Scorpio people should be ready for change. The year 2024 will be more successful than the previous year. New opportunities await you this year. However, the second half of the year will bring some challenges.
It is important for Scorpio natives to reconsider and reevaluate their lifestyle. You will be able to get rid of things that annoyed you, depressing events or people. All the events of 2024 will be transformational for Scorpio people. You will be forced to begin working through yourself as a person. Scorpio people may decide to change jobs, upgrade their skills or start a new project. Creative projects will be successful this year. You will be able to improve your self-esteem and status in society.
There may be some instability in the sphere of finances. Horoscope for 2024 tells you that expenses will constantly keep you in suspense. Investing in real estate will be profitable for you.
The year 2024 could also bring Scorpio people changes in family and personal life. There may be the birth of children or a new crush.
Sagittarius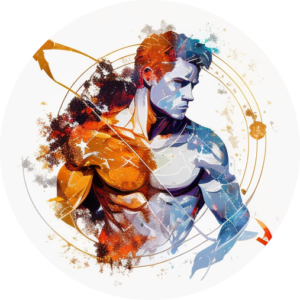 Horoscope for 2024 predicts a good time for Sagittarius. Your courage and motivation will increase. The first half of the year will be favorable for work and increasing income. Your business projects will get a successful development. You will feel capable of great accomplishments and ready to achieve your goals. However, to realize your potential, you will have to be enterprising and persistent. Be prepared that it may take some time and effort to achieve your goals. Remember that planning and managing your finances are key skills for successfully managing your life and achieving financial stability.
Sagittarius may face additional responsibilities to family members during this period. Relationships with a partner may reach a new level and become more trusting and deep. Also in 2024, renovation and repair of your home is possible.
In the field of health you may feel unwell because of overwork. In this period it is important to find a balance between work and rest. Sports and recreational activities are recommended.
Capricorn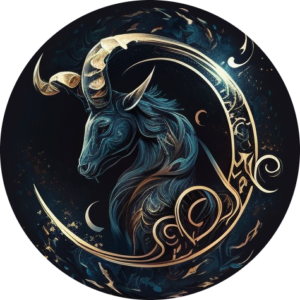 Capricorn people should prepare for a lot of work and new challenges in professional life in 2024. Your leadership potential will increase. The financial sphere will be successful in the first half of the year. You will diligently seek out any opportunities to increase your income. You can get money from many sources. Horoscope for 2024 says you need to achieve the right balance between income and expenses. Real estate investments will be successful.
The year 2024 may bring unexpected events into your life. You will be faced with the need to make important decisions. However, you will have a lot of energy to cope with difficulties, as well as creativity and creation. During this period you might want to learn new skills, take training courses. Zodiac Horoscope for 2024 recommends that Capricorn be more organized and responsible in his communications and relationships with loved ones.
Your personal life can greatly change. New acquaintances, the beginning of romantic relationships are possible. Your social circle will expand. Capricorn people may find people who will support their ideas and help in their implementation.
Aquarius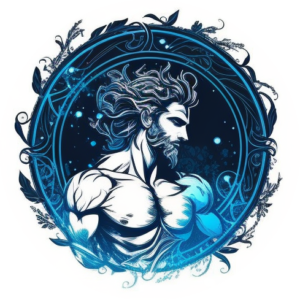 In 2024 Aquarius natives should be ready for changes and new ideas. According to the forecast for 2024, you may have an opportunity to increase your income during this period. Your level of physical and psychological energy will remain high this year. This year will be a good time to fulfill your desires.
During this period, you will put your finances in order. Perhaps, you will start a new business or make investments. This time is favorable for big purchases, buying real estate. Cooperation with colleagues and senior employees can help you achieve your goals. In the professional sphere you will brightly show your abilities, investing a lot of effort, and as a result you will receive recognition.
In 2024, Aquarius natives are advised to work on improving their health and physical fitness. It is important to monitor your regimen, eat right, and devote time to sports. Spiritual development issues will also be extremely relevant for Aquarius.
Pisces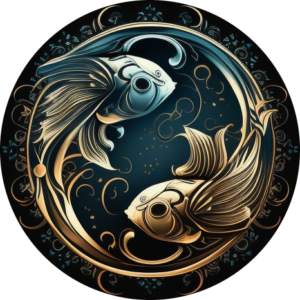 Pisces may face some emotional challenges this year. The year 2024 will be a time of release and development. This period will bring challenges into your life that will be a transition to a new stage and will help bring about profound changes in you. Horoscope 2024 by Zodiac Signs recommends that Pisces do not hold on to the past and boldly go towards change. At this time, Pisces will show interest in spiritual issues, psychology, esotericism, and energy practices.
The events of the year will force you to take responsibility for your life. This year you will be able to put your finances in order and increase your income. In your career and work, changes are also expected, it is possible to change the field of activity, place of work, start a new training.
In 2024, your relationships with your loved ones will also be renewed. Your status may change, you may get married or divorced, meet a new partner, start a new romantic relationship.