Horoscope 2024 for Virgo man heralds the achievement of professional heights and the opportunity to receive recognition for their work. However, it should not be forgotten that difficulties may arise on the way to success, so it is important to remain calm and find constructive solutions in difficult situations.
Health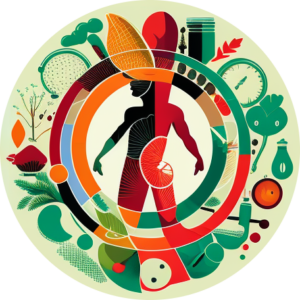 Virgo man in early 2024 should pay attention to his digestion and metabolism. It is important to monitor the diet, eat healthy foods and combine products correctly. Also, it is important to pay attention to prevention and a healthy lifestyle to avoid gastrointestinal problems.
In the period from February to April, Virgo man may encounter respiratory problems. Acute allergies, colds and breathing problems are possible. Try not to get too cold. It is also recommended to pay attention to regular airing of the room.
The period from July to August may bring Virgo man fatigue and emotional stress. At this time, you may also encounter nervous system problems and headaches. To maintain your health, it is recommended to give enough time to sleep and rest, exercise, and avoid stressful situations. It is also important to watch your psychological stability.
The period from August to September will bring Virgo man a burst of energy and activity. This is a favorable time to take care of their health, sports and update the image.
The period from November until the end of the year could be a period when Virgo man faces joint and bone problems. An exacerbation of chronic diseases or injury is possible. To maintain health, it is recommended to pay attention to a healthy lifestyle, as well as to seek help from specialists if necessary.
Career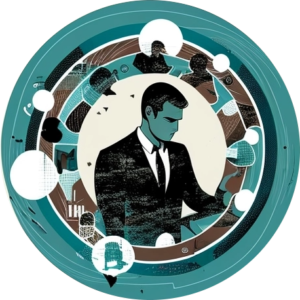 Horoscope for Virgo men for 2024 says that you need to devote the first half of the year to improving your expertise, learning, developing professionalism. Then in the second half of the year you will be able to make a major breakthrough in your career or business. It is recommended to be open to new opportunities and to use your full potential.
During the period from January to April, you will be forced to hone your skills, perform many work tasks and increase your productivity. During this period, you will be given many opportunities to expand your skills and enhance your qualifications. It is important to show activity and initiative in your work.
Be prepared for the fact that this period can be a little monotonous, but doing the work at a high level will open up new opportunities in the future. It will also be a favorable time for business meetings and communication with partners and clients. This time is suitable for making new connections and expanding contacts. Be open to new opportunities and be proactive in solving current tasks.
The period from March to May will be aimed at reviewing past mistakes and analyzing current actions. It is important to take time to learn new methods and techniques that can help you in your work and increase your professional effectiveness. During this period, be careful and do not rush into decisions, as risks and surprises are possible.
May and June will be a favorable time for studying and taking courses, learning foreign languages. Already since June, representatives of the sign will receive new career opportunities. This could be a new position, promotion, transition to a new job. If you were productive in the first half of the year, June will bring you a well-deserved recognition in society.
The period from July to September will bring you fresh motivation and determination. At this time you can launch new business projects and actively promote them.
The time from September to October is recommended to devote to making business connections, business trips and travels. At this time you can gather a team of like-minded people who are passionate about the same idea. This is a favorable time for communications, as well as for planning and setting long-term goals.
Finance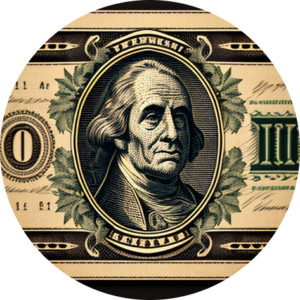 Horoscope for 2024 suggests that Virgo men's attitudes toward money and finances may change. You may feel more interested in investing. This could lead to more involvement in investment projects, especially those related to real estate and financial markets.
The period from March to June may lead to unexpected financial situations and changes in the finances of Virgo men. At this time, it is possible to receive an inheritance, receive money from a partnership or joint investment, and receive financial assistance from others.
However, don't rely solely on these outside sources of income, as planetary transits may also indicate a loss of financial resources through taxes, debts, fines or other unexpected expenses. Virgo should be cautious when making financial decisions during this period, especially when it comes to large investments or financial risks. It is advisable to thoroughly research any possibilities and consult with professionals before making any major decisions.
During Mercury retrograde in April, August and November-December, avoid making major acquisitions. Be cautious when signing contracts and making deals. It is important to exercise caution in all financial transactions. It is necessary to pay more attention to control your expenses and expenses.
Between September and October, a Virgo man can get lucky in material matters. You can expect increased income, bonuses or additional sources of income. If you have your own business, you can expect increased profits, an expanding customer base or signing lucrative contracts. This period may also see an increase in assets, such as the purchase of real estate or securities.
Relationships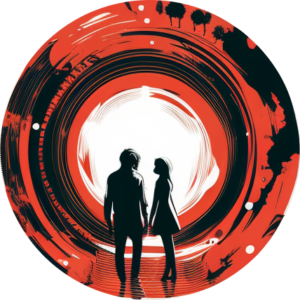 For Virgo man, 2024 will be a year of change and development in the realm of relationships. This time may lead to difficulties in partnerships and difficulties in communicating with loved ones. However, it may also be a time when the Virgo man will begin to think more deeply about his relationships and take more responsibility in this area of life. Saturn can help him become more mature and understanding in his partnership.
The period from February to March may bring a strengthening of your partnerships, both family and business. If the Virgo man is in a relationship, he should pay special attention to his other half during this period. You should show more care and attention to your partner and establish mutual understanding. During this period, you may feel a great need for partnership, and you can use this time to find harmony in the relationship.
The period from June to September will be favorable for communication and the establishment of new contacts, for joint projects with like-minded people. Your activity, sociability and attractiveness to others will increase. This is a favorable time to expand your social circle, for meetings with friends and relatives. At this time, you can show more interest in the opposite sex, increase your attractiveness and charm, which could lead to acquaintances and romantic encounters.
Between October and the end of the year, you will need to pay special attention to the family, the solution of domestic issues. If the Virgo man has problems in family relationships, he will be able to find reasons for these problems and their solutions. This may be a good time to talk to family members to solve accumulated problems and mend relationships. It is also a favorable time to make repairs or update the interior. This can lead to improved moods and increased comfort in the home. This is a time when you will feel more connected to home, family, and children.