Horoscope 2024 for Taurus woman portends a favorable period for you to consolidate your successes and advance your goals. This is a rich and energetically active time that you will be able to use effectively for your development.
Health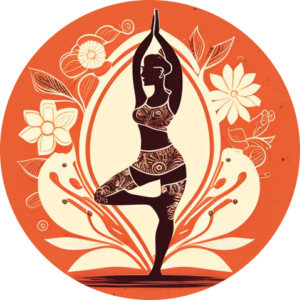 At the beginning of 2024, Taurus woman may encounter an aggravation of chronic diseases or the unexpected appearance of new symptoms. It is important to monitor your health, including regular visits to the doctor and following a healthy lifestyle.
The period of spring and summer will give Taurus women a strong burst of energy and improved health. During this period, you will be at the peak of your fitness and activity. May 2024 is a favorable time to update your appearance and closet, as well as for sports.
For Taurus woman, the year 2024 can be quite stressful and stressful. The active rhythm of life and work can lead to fatigue and overexertion. Taurus woman should be especially attentive to her emotional and physical needs to avoid exhaustion. You may experience problems with your nervous system, so you need to pay attention to rest and recovery. You should pay attention to regular mental practices such as meditation, yoga, or other relaxation techniques that can help you maintain your energy and positive attitude. Creativity and hobbies will also bring you satisfaction and joy, which will have a positive effect on your overall health and well-being.
Dental problems are also possible, so it is recommended to visit a dentist and undergo the necessary treatment. Additionally, you need to be attentive to your feet and legs, massage and care for them can reduce the risk of disease.
In the period from January to March, as well as in September and November you need to pay special attention to your health. Do not put off going to the doctor at this time, and it is better to undergo a complete medical examination.
Career
For Taurus woman, 2024 can be a year that will bring many changes in the field of work, career, self-development. You may feel a great inner contradiction between the desire for stability and security, and the desire to prove yourself and realize your potential.
Since the beginning of the year you should look at your current path and decide what you really want to achieve. A favorable period to start new business will begin in May and continue until August. This will be a time for new opportunities and starting new projects. August 2024 is an auspicious time to engage in creativity, to develop your own business in creative spheres, to start monetizing your hobby. Your works will find recognition, and you can significantly succeed in your projects.
In autumn, Taurus woman may face some difficulties and delays. You may experience a lack of inspiration and motivation, which may lead to a decrease in productivity and confidence. It is important to keep a positive attitude and not to back down from your goals. This is a good time to learn new skills, improve your skills, and work towards the future.
Keep in mind that Taurus woman may face some difficulties and challenges in 2024, but it can be a favorable time to grow and develop as a professional and individual. She should remain confident in her abilities and strive for self-improvement, then success will not be long in coming.
Finance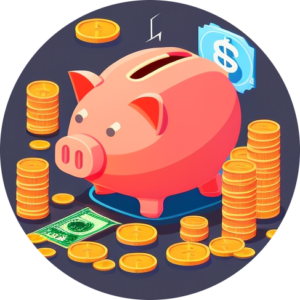 According to the forecast for 2024, Taurus woman can expect several significant events in the field of finance. To begin with, Mercury, the planet of communication and commerce, will retrograde three times during the year: in April, August and November-December. These periods are unfavorable for new transactions and investments, so Taurus woman should be especially careful during these times and avoid quick decisions in financial matters.
However, given the influence of Jupiter, the planet of prosperity and growth, which is in the sign of Taurus in the first half of the year, there may be new opportunities to increase income and improve financial situation. Being ready for change and new opportunities, Taurus woman may find that new doors are opening for her in the field of work and business.
Venus, the planet of material goods and pleasures, will pass through the finance and resources sector from May through June 2024. At this time, Taurus woman may gain additional income from work in the creative, communications, and service sectors. From July through September, Mars will pass through the financial sector. Transit of Mars will direct your main activity on development of your business, on increase of material well-being. From May to September, significant increases in income, salary increases, bonuses and material gifts are possible.
Relationships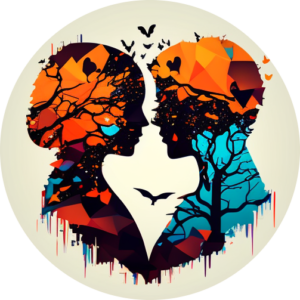 For Taurus, 2024 can be a period of deep understanding of your own relationship needs and desires. You will encounter different situations and experience emotional experiences that will help you understand more clearly what you are looking for in a relationship.
At the beginning of the year, you will be focused on yourself and your inner world. Relationships and situations from the past may come to mind during this period. You will have the opportunity to rethink your experiences. Already by the spring, you will begin to feel more confident. You will have a desire to experiment, to change your life. Be prepared for the fact that your outlook on love and relationships may change, and this may lead you to start looking for new relationships.
May 2024 will mark the beginning of an active period in your life. New acquaintances, a lot of communication, and meetings with friends await Taurus women. This time for Taurus woman in the sphere of relationships will be a period of meaningful changes and updates. If you are single, you can expect to meet new and interesting people who will become important in your life. Don't be in a hurry to draw final conclusions about new acquaintances, give yourself time to get to know them better.
The fall of 2024 may be more challenging in terms of relationships. A decision may need to be made about an ongoing relationship, and it can be difficult for you. Don't be afraid to make decisions and be honest with yourself and your partners. Be open to communication, even if you will have to make some compromises. Feel free to take the initiative if you feel it is necessary to preserve and strengthen the relationship.
Communication with friends and close family can be especially important this year, so don't forget about your loved ones and spend more time with them. You may find that your ability to communicate and be emotionally supportive helps you develop new connections and strengthen old ones.
Overall, 2024 can be a period of growth and development in relationships for Taurus. It is important to be flexible and open to new ideas in order to create harmonious and satisfying relationships that help you grow and develop as a person.