Horoscope 2024 for Taurus man promises an active and very favorable time. From the beginning of the year until May 2024, Jupiter will be in Taurus man's personality sector. This will give you self-confidence, optimism and strengthen your desire for self-development. You will feel more energetic and courageous in your decisions. It may also encourage you to expand your social circle and meet new people.
Health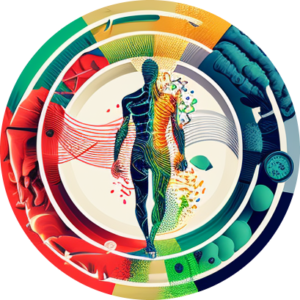 The forecast for Taurus man for 2024 indicates that the year will be favorable for maintaining physical and emotional health. However, there may be some health problems that may arise due to stress and overwork. It is necessary to pay attention to the mental and emotional component of health and try to rest regularly.
From May to August, Taurus man may experience an improvement in his physical condition and enjoy exercise, such as sports or fitness. This will also be a good time to pay attention to your diet and start living a healthy lifestyle.
In the fall, there may be a slight deterioration in health due to changing weather conditions and increased stress levels at work. Taurus man should watch his diet and drink enough water to keep his physical strength and immune system in good condition. It is advisable to have regular medical check-ups and keep an eye on your health to prevent possible problems.
Career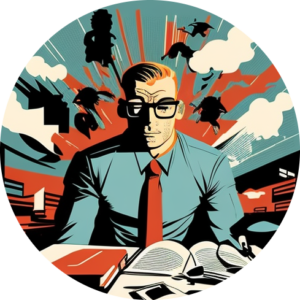 The forecast for Taurus man for 2024 in business and career foreshadows active growth and development. Taurus man will get an opportunity to unlock his potential and get satisfaction from his work.
Since the beginning of the year and until May, Taurus man may feel the need to revise his plans. Favorable planetary transits will help you find the right direction and solve complex issues.
From May through September, Taurus man will get new opportunities for career and business growth, especially if he focuses on his goals and works hard. This is also a favorable time to start new projects, to make new contacts and expand business relationships. Taurus man may encounter interesting offers from new partners that will help him develop and reach new heights.
From October to December you may face some challenges in business or at work. At this time, you need to be patient with your colleagues, partners and customers in order to maintain good relations and achieve mutually beneficial results. This is a favorable time to develop partnership activities. Taurus man may have the opportunity to expand his business and strengthen his relationships with partners and clients.
November-December will be a favorable period for training, professional development, as well as for expanding and entering foreign markets. Taurus man can get the opportunity to learn from the best experts in his industry, as well as start collaborations with foreign partners. At this time, it is important to adapt to a new work environment.
Finance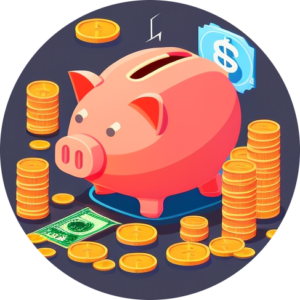 According to the horoscope for 2024, Taurus man can expect significant growth in finance in 2024. Overall, this year may prove to be more successful than previous years, and Taurus man can look forward to steady income and opportunities to improve his financial situation.
Between January and May, Taurus man may receive a lucrative offer that will allow him to expand his earning power. He can also count on support from colleagues and business partners to help him increase his profits.
The period from May to September will be an active time to make money and increase his income. This is a favorable time to invest, start new projects and promote existing ones. You can make good profits from sales, marketing, service delivery and intermediary activities. There is a probability of additional income from unexpected sources. Be prepared for such opportunities and do not miss your chance.
Between September and November, Taurus man may face some financial difficulties related to managing his finances or accounting for his income and expenses. Watch your finances more closely at this time and be cautious in your investment decisions. Be cautious about investments also during Mercury retrograde periods in April, August and November-December.
In addition, Taurus man may face competition in the job market in the second half of the year, which may result in lower income. However, if you can maintain your efficiency and professionalism, you will be able to maintain your stable income.
Relationships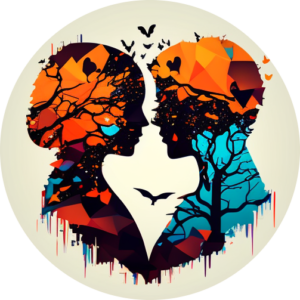 For Taurus man in 2024, a period of harmony and strengthening of existing relationships is expected in relationships. At the beginning of the year, there may be some uncertainty about your feelings, but by the middle of the year everything should clear up.
Venus will be transiting your 3rd sector horoscope from June through July. Its transit will make your life full of communication, acquaintances, meetings with friends. At this time you may meet interesting people and start new relationships.
July will direct the attention of Taurus men to family relationships, issues of home and home life. It is important for Taurus man to learn to be more open and express his feelings, this will help strengthen relationships.
August is a favorable period to bring romance into relationships. Free representatives of the sign can start new romantic relationships.
It is also important to understand that love is not only romance, but also compromise, understanding and respect for each other. Be prepared for the fact that you will have to work on the relationship, sometimes you will have to make concessions and make decisions you may not like. But if you can build a good relationship, it will bring you a lot of joy and satisfaction in 2024. Also during this period, your children will require your special attention. You may have to deal with important issues related to the future of your children.
From November 2024, Mars will be in the relationship sector. This could lead to a more intense development of relationships, both in your personal life and in business.