Horoscope 2024 for Sagittarius woman indicates new opportunities for growth and development. This year you may feel more freedom and desire to explore the world in all its manifestations. New business partners and important contacts may appear, which will contribute to career growth, as well as become an inspiration and support for the Sagittarius woman.
Health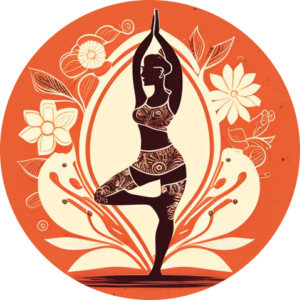 Horoscope 2024 for Sagittarius woman recommends paying special attention to improving health. It is also important to monitor your emotions and be able to control stressful situations. Regular exercise, proper nutrition and compliance with the regime of the day will help to maintain strength and energy for a long time.
In the first half of the year, Jupiter will pass through your 6th house. Sagittarius women may awaken interest in a healthy lifestyle and learning new methods of healing. It is advisable to put your daily routine and diet in full order, as well as undergo a medical examination.
Also, this period may lead to an increase in energy levels and an improvement in the physical condition of Sagittarius woman. You may feel a burst of energy, which will allow you to become more productive in your activities.
Nervous disorders, digestive problems and liver disease are possible at this time. Sagittarius woman should find a balance between physical activity and rest to avoid excessive strain on her health.
The first half of the year is favorable for sports and physical activity. Sagittarius women will be able to get in shape fairly quickly. This is also a good time to look after yourself and to improve your appearance by visiting a cosmetologist.
In September 2024 Sagittarius women may face physical and psychological fatigue, anxiety and restlessness. You may have a desire to avoid social events and seclusion. Sagittarius women may be prone to overthinking and worrying, so it is important to be able to control your thoughts and avoid negative influences.
It is important to take care of your emotional health during this period, practice meditation, yoga, reading books on self-development and personal growth, as well as communicate with spiritual people and practice introspection.
Already in the second half of October you will feel a rush of strength and activity, and your well-being will improve significantly. It starts a favorable time to update your style, image and manipulations with your appearance.
Career
The 2024 forecast for Sagittarius woman promises a favorable year professionally. Jupiter, the planet of success and expansion, can bring good fortune and support from influential people in your professional development.
The first half of the year may bring increased income, improved working conditions, the start of a new job or a change in your current position. You will feel the desire and motivation to expand your circle of business contacts and earn more income. You should also be willing to work on yourself and your skills and be attentive to detail. This is a time when you can improve your skills and excel in advancing work projects.
The period from May to September is favorable for building partnerships, for developing team projects, and for starting new ventures. This is a good time for important negotiations and agreements that can affect your career.
The period of summer months, especially August, will contribute to the career growth of Sagittarius woman. Your lifestyle will become more active and energetic. You will feel more motivated and ready for action. Sagittarius woman will be more attentive to her responsibilities and will become more responsible, begin to solve professional tasks more effectively, use analytical and organizational skills.
This time will help to strengthen your knowledge in the professional field, show leadership qualities and become a more authoritative figure in your profession. You will have the opportunity for a new, higher-paying job.
The fall of 2024 is a time to devote to professional development, training, and collaboration. Team activities will be especially successful. This is also a favorable time for those representatives of the sign, who are engaged in blogging and promoting their services in social networks and online venues.
Finance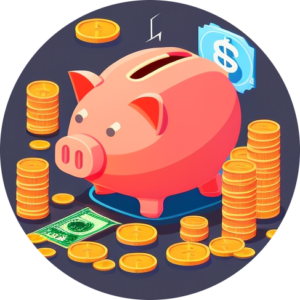 In 2024, Sagittarius woman may feel a rush of creativity and new ideas that can help her increase her income. January 2024 will be a particularly favorable period for new ventures and investments. Sagittarius woman may receive offers that will lead to an increase in her income. There will be new clients or opportunities to increase her status and earnings.
January 2024 will also be favorable for business negotiations, which could lead to new opportunities for financial growth.
In April, August, November and December 2024, Sagittarius woman may encounter financial difficulties due to unexpected expenses or unforeseen circumstances. During these periods, she should plan her expenses carefully and avoid risky investments.
June-July as well as September-October may bring the Sagittarius woman unexpected money or unforeseen expenses. Sagittarius woman should be prepared for unexpected circumstances and make a plan of action to effectively manage her finances. Sagittarius woman should be cautious not to make spontaneous financial decisions, as well as control her emotions and desires to avoid financial problems.
At this time, you may also receive lucrative offers to invest or earn money through partnerships or joint projects.
Overall, 2024 will be a favorable year for Sagittarius woman in terms of financial well-being. Moreover, you may discover new opportunities to grow and develop your income. It's important to remain judicious and able to plan in order to maintain financial stability.
Relationships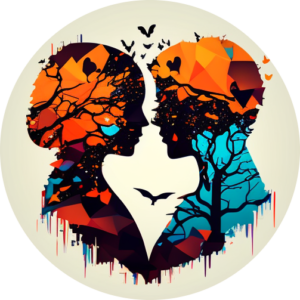 For Sagittarius woman, the year 2024 will be about taking family commitments seriously. You should be willing to pay more attention to your family and home, children and older relatives. 2024 is a time to reflect on your values and beliefs and how they relate to our past.
The beginning of the year, January through March will be a favorable time to exchange opinions, ideas and feelings with your partner, which can lead to strengthening your family ties and creating a more harmonious atmosphere in the couple. This is a good time to improve relationships with family members, talk about family topics, move issues or home repairs. It may also be a time of increased interest in the past and family lineage.
The next period, from April to June, can bring more sensuality, passion and pleasure to Sagittarius woman's relationship. This period is favorable for finding your soul mate or strengthening an existing relationship. The Sagittarius woman will be more active and proactive in love affairs.
The second half of the year, especially the period from June to September, will be a very important time for the development of any partnership relationship. This time can bring great harmony, clarity, passion, new opportunities and prospects in relationships. This may translate into new business partnerships or deeper emotional connections with your partner. You will also feel greater optimism and faith in the future, which will help you overcome any difficulties or obstacles in the relationship.
This time will also strengthen your communication skills and expand your circle of social contacts.