Horoscope 2024 for Sagittarius men says that Sagittarius men will actively seek new ways to fulfill themselves and achieve their goals. The year 2024 will be an interesting and productive period that will help you grow as a person and achieve your goals.
Health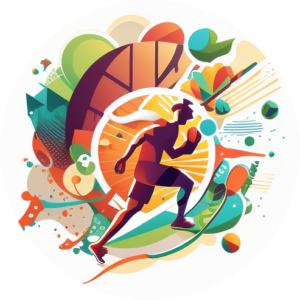 Horoscope for Sagittarius men for 2024 promises improved health, but don't forget to take precautions and balance.
In the first half of the year, Jupiter will motivate you to lead a healthy lifestyle and be interested in new treatments and proper nutrition. You will feel energized and empowered to work on your health. At this time it is definitely worth to have a medical examination and, if necessary, to start a course of treatment. In no case should you neglect your health during this period.
The period from May to June should be devoted to sports. It is important to adjust your diet and daily regime. An excess of sweets and fatty foods could lead to problems with the health of the digestive system.
Mars, being in your 6th house, will stimulate physical activity and energy. However, excessive activity can lead to muscle strain and joint damage. Therefore it is important to learn to control your physical activity and not to forget about regular rest.
At this time the Sagittarians may be interested in exploring new methods of treatment. However, remember that self-treatment can lead to health problems. It is important to contact qualified specialists and follow their recommendations.
The period from late September to October can lead to an increase in fears, anxiety, insecurity and mistrust of others. The nervous system could be a vulnerable organ. There may also be problems with sleep and a decrease in immunity. It is important to eat right, get plenty of rest, get enough sleep, and exercise, such as yoga or swimming. This will help with emotional stress and strengthen your immune system.
In the second half of October, you will feel much better and your health will improve. Sagittarius men will be full of strength and energy and will be inclined to an active lifestyle.
Career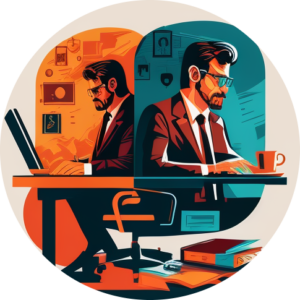 Horoscope 2024 for Sagittarius men promises broad prospects for professional realization.
The first half of the year is recommended to devote to active and hard work, the completion of current work tasks. This is the period when you will feel a serious motivation for career growth and self-improvement. During this period your ambition, capacity for work and efficiency will increase.
This time will promote the development of your business, as well as attracting successful business contacts and partners. Sagittarius men are advised to focus on professional development, improving qualifications and acquiring new knowledge and skills.
The period from April to May will be particularly active. At this time new ideas for business and creative projects will come to the Sagittarius man. This is a good time for negotiations, active advertising and marketing, increasing sales and business expansion. Beware of rash decisions and overexertion, it can have a negative impact on your health.
The second half of 2024, especially the period of summer months, will bring new opportunities for communication, exchange of ideas and networking. The Sagittarius man may become more outgoing and relaxed, which will help him establish new business partnerships. This time may also bring more harmony with colleagues and partners, which will help increase productivity and efficiency.
Sagittarius man should be prepared for the fact that he will have to fight for his position and become more productive and decisive in achieving his goals. This is also a favorable time for cooperation with foreign partners and entering foreign markets.
An active stance during this period can bring Sagittarius men a promotion, career growth and development of business projects.
Autumn 2024 is the time when you can promote your project in social networks and the Internet, try new marketing strategies, engage in promotion and review positioning strategies.
This is a good time for team activities and the development of partnership programs and collaborative projects.
Finance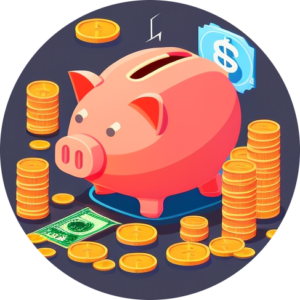 The year 2024 will be quite successful for Sagittarius man financially. He will have great energy and entrepreneurial spirit, which will help him increase his income and get new business and financial opportunities. January will be a particularly good period, when Sagittarius will be able to get lucrative offers and increase his income.
However, along with an increase in income, Sagittarius should be cautious about spending. He may want to spend more money on nice things, but this may lead to having to take out loans or debt. Instead, Sagittarius can use his energy and motivation to invest in secure instruments and major acquisitions such as real estate.
In April, August, November and December 2024, Sagittarius men should be careful in their financial affairs. At this time, delays and problems in transactions and banking transactions, mistakes in accounting are possible. Sagittarius is recommended to reconsider their financial strategies and goals, as well as to postpone important financial decisions for a while.
The period of June-July as well as September-October can have an impact on the finances and investments of Sagittarius men. It may be a time when he will receive an inheritance or an amount of money that he didn't expect, or he may find himself in a situation where he has to pay more taxes.
It is also a time when Sagittarius men can get valuable advice from financial advisors, sign new contracts and meet people who can help him improve his financial situation. A Sagittarius man will be more inclined to risk and willing to experiment, which may bring him benefits in the future. It is important to control your finances during this period.
Overall, the horoscope for 2024 predicts Sagittarius to have a successful year financially, but only with a careful and judicious approach to his financial resources.
Relationships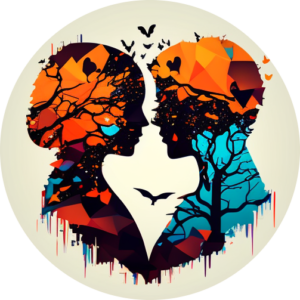 The year 2024 will be important for Sagittarius man in the area of relationships and family. You will have to pay more attention to your loved ones and home matters, and build a strong foundation of relationships, being aware of your obligations to family and home.
In 2024, Sagittarius man may face problems in relations with his relatives, especially his parents. This may be related to inheritance, real estate or housing issues. There may also be problems related to the health of relatives.
February and March will be a favorable time to strengthen relationships with family. You may need to make changes in your home or in your family to create a more harmonious environment.
Between April and June, you will be more confident and open to making new acquaintances and starting romantic relationships. This is a time when you can add more passion and fire to your relationship.
Between June and September, you can expect changes in your relationships. This period is favorable for exchanging ideas and communication. You can better understand each other and find new ways to solve problems. It is important to remember that openness and honesty are key elements for maintaining harmonious relationships. This is also a very productive period, allowing you to develop any partnerships and achieve joint goals.
The second half of 2024 is a time when you can expect your social circle and sphere of influence to expand significantly. You may attract new people who will positively influence your life. This could be in your personal life as well as in your career.
This time may bring more luck in your relationships, especially if you are looking for new friends or romantic partners. You may feel more confident in your ability to communicate with people and make connections. It can also be a favorable time to create new business partnerships.