Horoscope 2024 for Pisces women warns of the need to plan your actions more carefully and take more responsibility. However, by doing so, you will be able to strengthen your self-discipline and achieve greater heights.
Health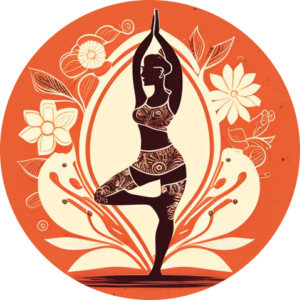 The year 2024 will be a time that requires more caution and attention to your own health. Saturn in the 1st house will create pressure and stress, which can lead to physical and emotional exhaustion. Pay attention to regular rest and recuperation.
In 2024, it's important to visit doctors and have regular medical checkups to monitor your health. Pay attention to regular physical activity and avoid excesses and overeating.
The period from the end of February to the end of March, the Sun in your sign activates your physical and energetic state. You will feel increased activity, enthusiasm and ambition, and your physical well-being will improve. Be attentive to your body and listen to its signals. Regular physical activity, a healthy diet and a proper sleep schedule will help to keep your health at a high level.
The period from March to April will bring increased energy and activity. You may feel more physical and mental activity, as well as an increased desire to achieve your goals. Use this energy constructively, but be careful not to burn out and become overly aggressive. This is a favorable period for sports, exercise, or any other form of physical activity that you enjoy. However, remember that this period increases the risk of injury and accidents. Observe safety rules and use precautions to prevent possible mishaps.
March – April is a great time to pay attention to your appearance and the health of your skin, hair and nails. Take time for regular grooming, massages, masks and other treatments to help you feel beautiful and well-groomed. This is a time when you can experiment with new looks and accentuate your personality through fashion.
July 2024 is a good time to develop regular habits that will promote your well-being. Pay attention to your diet, physical activity, regular medical checkups and getting enough rest. During this period, it is recommended that you undergo medical examinations, undergo cosmetic procedures, and begin a course of treatment.
From November to December 2024, your physical and work activity will increase. You may feel more motivated to accomplish tasks and achieve your health and work goals. This is a favorable time to implement new habits, tweak your work schedule and daily routine.
Career
According to the horoscope 2024 for Pisces women, between January and May you may find a new interest in learning and deepening your knowledge in your professional field. Jupiter in Taurus enhances your ability to learn and absorb information, which will help you expand your skills and expertise. Pay attention to courses, seminars or educational programs.
The first half of the year will foster new connections and partnerships in your professional field. You may meet people who will support your career growth. This can lead to new opportunities for collaboration and professional success.
Your ability to work as part of a team will be activated. You may find that your influence and authority in your professional environment increases. This may provide you with opportunities to lead projects or lead groups of people. Try to use this energy to build productive and harmonious working relationships.
January 2024 will increase your ambition, rationality and strategic thinking. It will help you focus on your professional goals, develop a plan of action and get ahead. You may make valuable professional connections during this period. Your interactions with colleagues, supervisors, and others in your professional field will become more productive and constructive. You may attract the attention of influential people who can become your allies in achieving your career goals.
The period from February to April will bring inspiration and development of your creative potential. You will possess increased confidence and charisma, which will help you succeed in your professional field. You will attract the attention of others and be able to create a favorable impression. Your efforts will be focused on success and you will be willing to invest extra time and effort in your professional activities.
The May-July period will activate your speech and ability to express yourself with clarity and determination. You will be more interested in sharing ideas, engaging in discussions, and connecting with others in the professional sphere. Your active communication will help you broaden your professional horizons and create new opportunities for growth.
Be prepared for rapid change, new tasks and challenges that may require you to adapt quickly. Your ability to quickly switch between different tasks and adapt to new environments will be key to success during this period.
The period from September to November will bring new creative energy and new business ideas. Your ability to innovate and think outside the box will help you stand out among your peers and draw attention to your talents and skills. During this period, you can become a leader in your professional field.
Finance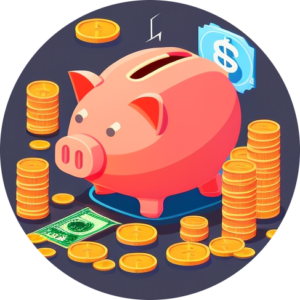 According to the horoscope for 2024, between March and June, Pisces women may find themselves with a new energetic approach to financial matters. You will feel a strong inner drive to achieve financial success and stability. This is a time when it is important to use your energy and determination to make financial decisions and take actions that will help you improve your financial situation.
During this period, Pisces women can expect increased salaries, higher profits from business projects, bonuses and payouts. This is a time to think about your financial goals and plans for the future, and to pay attention to your income, expenses, and investments.
During the Mercury retrograde periods of April, August and November-December, it is important to analyze and determine your true financial priorities. You may want to reconsider your budget, start saving for emergencies, or consider new sources of income. Use this period to set your financial goals and develop an action plan that will help you achieve financial stability and prosperity in the future.
Mercury retrograde encourages Pisces women to be more attentive to detail in their financial affairs. This is a time when it is important to thoughtfully review all financial documents and contracts to avoid potential mistakes and misunderstandings. Use this period to increase your financial awareness and learn more about financial strategies and investments. Be more frugal and economical with your finances.
Between September and November, it's worth discussing financial matters with loved ones and working together to achieve common financial goals. Planetary influences focus on partner investments and joint financial planning. You may discover new opportunities for joint investment or financial cooperation with partners or spouses. It is important to show diplomacy and balance the interests of all parties to achieve a mutually beneficial outcome. Use this period to improve your financial literacy and expand your knowledge of personal finances.
Relationships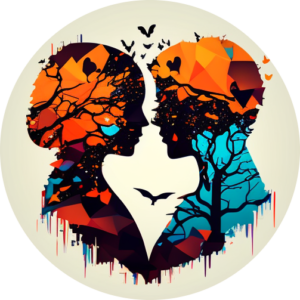 As the love horoscope 2024 for Pisces women says, the first half of the year will push you to expand your social circle. You may feel an increased flow of ideas and a desire to share your thoughts and knowledge with others. Your communication will become more energetic and inspiring, which may attract the interest and support of those around you.
You will show greater goodwill, patience and understanding in your interactions with others. Your ability to find common ground with people and your desire for harmony will strengthen your relationships and create a productive and inspiring environment.
The period from February to April will boost your self-confidence. Your attractiveness will be enhanced. You will possess a magnetism that will help attract the attention of partners. Your presence and energy will be palpable and you will be able to make a strong impression on those around you. Your energy and enthusiasm will inspire your partner and enhance your relationship.
The second half of 2024 will activate your interest in improving and updating your home environment. You may feel the urge to change the decor, renovate or upgrade your furniture. This can create a more harmonious and inspiring environment, promoting intimacy and comfort with your loved ones.
The influence of Jupiter in Gemini in the 4th house will stimulate an expansion of your family circle, helping you to gain a deeper understanding of family values and traditions. You may feel a desire to explore your roots, origins, and family history more deeply. This may foster a deeper connection with your loved ones.
This time will bring family happiness and harmony. You will experience great joy and satisfaction in your role as a parent or spending time with your children. Your relationship with your family will become especially meaningful and supportive. You will tend to show great tenderness, care and compassion for your partner. Your emotional expressions may be intense and sincere.