Horoscope 2024 for Pisces men warns of upcoming trials and limitations that will require you to take your life, goals, and responsibilities more seriously and responsibly.
Health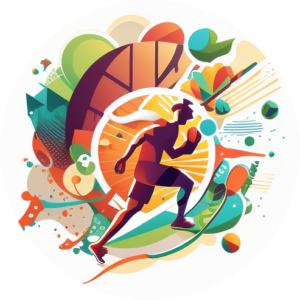 Horoscope 2024 for Pisces men recommends paying more attention to a healthy lifestyle. Watch your diet, give up bad habits and stick to your daily routine.
Transiting Saturn through your 1st house in 2024 can cause increased fatigue and decreased energy. You may need more time to rest and recover. It's also important to get a full medical checkup at this time.
Between late February and late March, your vitality and activity will increase and your health will improve. Incorporate physical exercise and an active lifestyle into your regimen. Regular exercise will help strengthen your body, increase your energy and improve your mood. Choose a physical activity that you enjoy, whether it's yoga, swimming, running, or any other exercise.
The period from March to April 2024 will bring energy, passion and dynamism into your life. You will feel more active and ready to take on new projects. Be careful during physical activity so that you don't overdo it and get injured. Monitor your emotional state, avoid unnecessary stress and learn to relax and cope with stress. It is also important at this time to monitor your cardiovascular health.
July 2024 is a favorable time to exercise, yoga, meditation and other ways to strengthen your body and spirit. It is also advisable to pay attention to strengthening your immunity, follow your diet, rest and exercise regimen. This is a good time to go to medical professionals, have an examination and start treatment, if necessary.
Between November and December, Pisces men will feel extra energy and activity. Your physical stamina and performance will increase. However, it is important to balance this energy and not overburden your body. You may become more prone to tension and irritability. It is important to learn how to manage your emotions and relax.
Career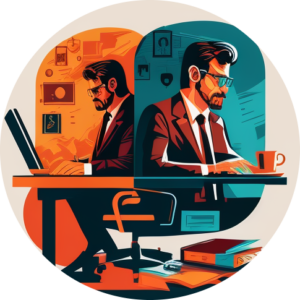 The period from January to May 2024 will activate your ability to express your thoughts and ideas effectively and persuasively, which will help you succeed in the professional sphere. Use this time to develop your communication skills and establish quality connections with colleagues and partners.
According to the horoscope 2024 for Pisces men, the first half of the year is favorable for commercial ventures. You may discover new opportunities to grow your business, raise funding or expand your clientele. You will be able to find common ground with colleagues, clients and partners with ease, which creates a favorable atmosphere of cooperation and support in your professional environment.
The beginning of 2024, especially January, activates your social life. You may feel a surge of energy and motivation to participate in group tasks and achieve collective goals. Your ability to coordinate, lead and work as part of a team can bring you recognition and success in your career. Use this period to expand your professional circle, participate in networking events or connect with influential people in your industry.
Between February and April 2024, you may experience an inner transformation and a rethinking of your professional goals. You will be drawn to explore new avenues and opportunities. You may discover new talents and abilities that will help you stand out in your professional field. You will find it easier to recognize opportunities and create strategies that will lead to success.
The May-July period will help you develop your communication skills. You will express your thoughts and ideas with ease and confidence, which will help you make good connections with colleagues, business partners and clients. Your powers of persuasion and diplomacy will increase, so it is recommended that you schedule business meetings and negotiations at this time.
This period is also favorable for learning, acquiring new professional skills and broadening your horizons. Use this opportunity to improve your career and increase your competitiveness in the job market.
The period from September to November will give you energy and determination to achieve your career goals. You will feel more motivated and ready to take risks. This can help you take on new projects, take initiative and achieve meaningful results. Your creativity, leadership and ability to influence those around you will intensify during this time.
During this period, you may feel a desire for professional and personal development. This may encourage you to explore new areas, attend training courses, or travel abroad for educational purposes. You may consider the prospect of working abroad, in international organizations. This will open up new work opportunities for you. Pay attention to various events and conferences.
Finance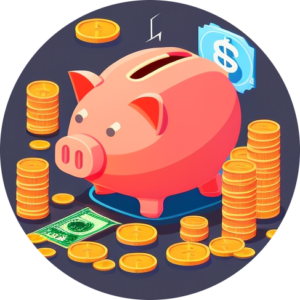 According to the horoscope 2024 for Pisces men, the period from March to June will activate your energy and determination in financial matters. You may feel a strong desire for financial success and independence. This time may inspire you to be entrepreneurial, encouraging you to seek out new ideas, projects and earning opportunities.
This is a time when you can become an inspiration and leader in the financial field, attracting successful partners and clients to you. You can be more confident in expressing your financial ideas and opinions, which will help you connect with influential people and attract their support. Your communication skills and charm will make it easy to attract financial resources and opportunities.
During this period, you may feel the urge to invest in new ideas or projects that promise high returns. However, be careful and cautious when making such decisions so as not to expose yourself to unforeseen financial losses. It is important to take care of financial stability and not to forget the basic principles of money management.
During periods of Mercury retrograde – in April, August and November-December – the horoscope for the year 2024 recommends that Pisces men carefully review their financial plans and strategies. You may find mistakes or shortcomings that need to be corrected. This is a time when it is important to conduct a detailed analysis of your financial obligations, budget and investments. Invite a financial planning professional if you need additional help and advice.
During Mercury retrograde, there may be delays and uncertainty in financial areas. It is important to be prepared for possible obstacles and be patient in your financial affairs. Avoid making spontaneous decisions, especially important financial transactions, before you have all the information and clarity you need.
The period from September to November will be conducive to attracting additional financial resources. You may discover new opportunities for earning, investing or receiving financial support from others. Thanks to your sociability and ability to establish harmonious relationships, you may attract yourself lucrative financial deals and partnerships.
Be careful and cautious when making financial decisions, be sure to do enough research and consult with professionals if necessary.
Relationships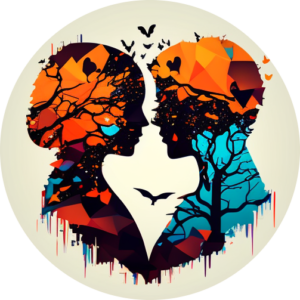 As the love horoscope for 2024 says, Pisces men's relationships may become more intense and diverse. The first half of the year will be conducive to cooperation in relationships. Pisces men may feel more motivated to provide resources and help their partner in various areas of life. You can be a reliable point of reference and provide your skills and resources for joint projects and common goals. In the first half of 2024, communication, travel, and adventure will be an important part of Pisces men's relationships.
Between February and April, planetary transits will encourage the development of creative expression in relationships. Pisces men may discover new talents and interests that they can develop with their partner. Creativity, art or music together may become important aspects of your bond, helping to strengthen mutual understanding and create a harmonious atmosphere.
Pisces men will be more active in the relationship at this time. Your attraction will intensify, which may attract the attention of potential partners.
The second half of the year will encourage you to create a more comfortable and harmonious environment in your home. You may be interested in renovating, updating the interior or moving into a new dwelling to create the perfect place for yourself and your family.
This is a time that emphasizes Pisces men's focus on family relationships and family harmony. You will seek to strengthen ties with relatives and loved ones. This time is favorable for communicating and sharing ideas with family members, as well as digging deep into your roots and traditions. Pisces men will become more caring and practical partners. Your ability to provide practical help can strengthen your relationship and create a sense of mutual support.
The second half of the year is also favorable for new acquaintances and romantic encounters. Your heart may overflow with feelings, and you will strive to create magical moments in the relationship.