Horoscope 2024 for Leo woman will be quite interesting. The coming year will be unpredictable, but very promising, especially in the sphere of professional and personal development. You may find a new perspective on the world and on your life, as events and people will help you broaden your horizons. Many opportunities for growth and development will be offered to you, and you will need to be ready to take advantage of them.
Be open to experimentation and new approaches. All you need is faith in your abilities. You can achieve serious results this year if you follow your true desires and make decisions based on your intuition and common sense.
Health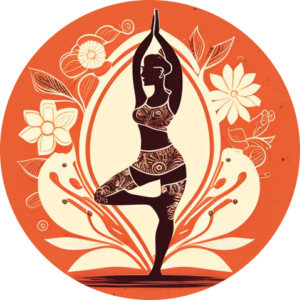 The forecast for Leo woman in the health sphere for 2024 suggests certain difficulties. At the beginning of the year, there may be health problems related to digestion and metabolism. It is important to monitor the diet and not abuse fatty and heavy foods. Also, in the first half of the year, there may be stressful situations that can affect health. It is recommended to practice meditation, yoga or other relaxation techniques to cope with emotional stress.
In the period from June till July there could be aggravation of chronic diseases. It is recommended not to ignore unpleasant symptoms, and it is better to undergo a complete medical check-up.
In the period from July to August Leo woman will have more energy and desire to lead an active lifestyle and participate in sports. This time is favorable for physical exercise, dancing, yoga or swimming, as well as for beauty treatments and visits to the cosmetologist. However, you should not overdo it; it is better to reduce the intensity of exercise to avoid possible injuries and overexertion.
In the period from October to December, there may be health problems related to the respiratory system. It is recommended to avoid hypothermia and colds. During this period it is important to pay attention to strengthening the immune system, eat more fruits and vegetables and take vitamin and mineral complexes.
Career
Horoscope 2024 for Leo woman indicates ample opportunities for career growth and professional development. You can get support and help from influential people in your industry.
In the first half of the year, representatives of the sign will actively strive to achieve professional goals. This is a favorable period to start a new activity, to get a new position, as well as to actively show their abilities and talents in front of the management. This is also a favorable time for training, learning new skills or mastering a new profession.
The Sun and Venus will be in the 10th house from April through May, signifying a strong focus on career advancement and professional reputation. This period is favorable for seeking new opportunities and displaying leadership skills.
The period from May to June will open up opportunities for a new position, promotion or pay raise. This is a favorable period to negotiate financial matters and sign contracts.
Mars will pass through your 10th house horoscope in June and July, indicating opportunities for decisive action and career advancements. This period can be stressful and require a lot of energy and effort, but the results can be significant.
During the fall months, it is advisable to pay attention to learning as well as working on team projects. This is also a favorable time to develop your blogs, social media and creative projects.
Finance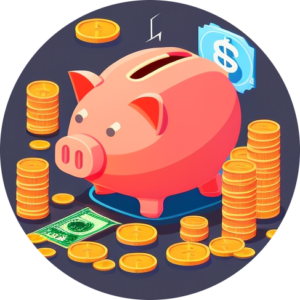 The year 2024 may bring Leo women additional income and investment opportunities, but will require a prudent and cautious approach and rationality in spending. Evaluate your spending and identify areas where you can save money.
In the first half of the year, consider creating additional income or passive income. Be careful with your investment choices, exploring all risks and opportunities.
During Mercury retrograde periods in April, August and November-December, it is advisable to forego major acquisitions and financial investments. Be cautious about signing documents.
The period from April to September will be the most favorable in 2024 financially. At this time you can earn extra income, increase your profits, start monetizing your creative hobbies, get a raise or a bonus.
Invest in new knowledge and skills that will help increase your professional value and your ability to earn a higher salary.
It's also important not to forget the psychological component of financial management. Develop confidence in your financial decisions and avoid reckless spending. Try not to panic if temporary difficulties arise, but find new ways and opportunities to improve your financial situation.
Relationships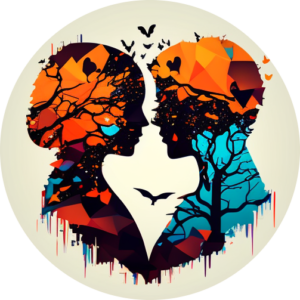 Leo women in 2024 should prepare for big changes in the sphere of relationships. This year they will look for deeper and richer emotions in their romantic relationships. There will be opportunities to renew existing relationships or the emergence of new ones. The period from April to May is favorable for marriage.
The period from June to July may bring about a desire for change and renewal in relationships. Leo women will be able to revisit their relationships and realize what they would like to change in them. It is important to trust your feelings and listen to your inner voice. Be open and honest in your relationships, don't forget about your own boundaries and interests.
The second half of the year will bring the representatives of the sign an active social life, new acquaintances, expanding the circle of communication, as well as the opportunity to meet the right person for a romantic relationship.
During the autumn months, it is recommended to be patient and kind in relationships with partners, especially in difficult moments. Don't be afraid to show your vulnerability, this can help you create a deeper and more trusting relationship. This period will also help to establish a closer and warmer relationship with your children.