Horoscope 2024 for Leo man promises a challenging, but also promising period. You may need a lot of effort to achieve your goals, but with your courage, patience and perseverance, you will be able to achieve significant success, especially in your career and social status. It is important not to pass up opportunities that come your way and keep moving forward.
Health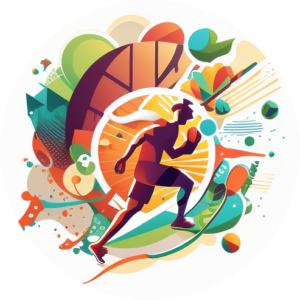 As the horoscope for 2024 warns, Leo men may face health problems. It's important to remember that your health is your most important asset, so give it the attention it deserves.
The first months of the year can be somewhat stressful for you, so it is advisable to pay attention to your daily routine and take more time to rest and relax.
During this period, the Leo man may have problems with his cardiovascular and spinal health. You should also pay attention to the health of the gastrointestinal tract and liver.
To maintain the health of the heart and blood vessels, Leo man is advised to reduce consumption of fatty, fried and salty foods, as well as to limit alcohol and nicotine intake. Regular exercise can also help strengthen the cardiovascular system. Exercises to strengthen back muscles and visits to a massage therapist are also recommended.
Between June and July, it can be difficult to maintain emotional balance, which can affect your physical health. During this period, it is important to monitor your emotions and avoid unnecessary stress.
Between August and September you may feel a significant surge of energy and a desire to exercise. A more active lifestyle can help you improve your well-being and health. A favorite sport or a new hobby is recommended.
At the end of the year, between November and December, you may feel an increase in your creativity and imagination. This could be a great time to develop your creative skills and pursue your favorite hobby. Exercise caution when traveling.
Career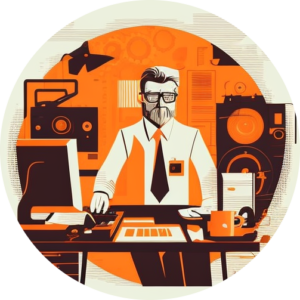 The year 2024 for Leo men will be active in the field of professional development and career growth. The first half of the year will be focused on hard work and promotion of business projects.
At the beginning of the year, Leo men will have to deal with routine work, complete old processes and put documents in order.
The period from March to May is favorable for expanding knowledge and networking with foreign partners, as well as for increasing authority in the eyes of colleagues and superiors. At this time you can also attract new clients and strengthen relationships with partners and colleagues. This period is favorable for creating new business relationships and expanding international business.
July through August will be good for business development and attracting new clients. Also during this period, Leo people may receive offers of new jobs or promotions. This is a good time to start new projects, close deals and promote your own brand.
New learning and professional development opportunities may arise in early fall. This is a favorable time for group projects and teamwork. Competition can intensify during this period. Leo men need to be more diplomatic in resolving conflicts, and do not forget about the importance of supporting their partners and colleagues.
At the end of the year unforeseen difficulties are possible because of the retrograde of Mars. Therefore, it is necessary to be careful and cautious in making decisions in December 2024.
Horoscope for Leo men for 2024 recommends to show concentration, strategic approach and professional orientation. You also need to be prepared for possible changes and adapt to new situations. It is important to learn how to manage your time and energy in order to pay enough attention to both work and rest. It is also important to remember to develop professionally in order to keep up with the latest trends and technologies in your field.
Finance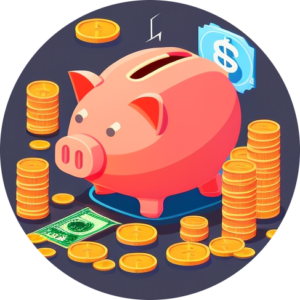 Leo men tend to be prone to risky investments and spending on luxuries, but in 2024 they should be more cautious and deliberate in their actions.
Don't forget the need to diversify your portfolio. Diversify your investments to reduce risk and increase potential returns.
Finally, don't forget the importance of saving. Creating a financial safety cushion will help you avoid financial hardship in case of unforeseen circumstances.
The months of April, August, and November-December will be marked by Mercury retrograde. During this period, you should not make decisions about important financial transactions, especially if they involve investments or large purchases.
April through June is a good time to plan financial actions as well as to develop professional skills that could lead to increased income.
The period from July to September will be characterized by high activity in financial matters, but you need to be careful and cautious to avoid bad decisions. You will have the opportunity to earn additional income associated with additional work or business development. When planning your investments, pay attention to more conservative and stable areas.
Leo men have the potential to increase their income and improve their financial situation. Well-considered investments and the right decisions in financial matters can bring Leo great success.
Relationships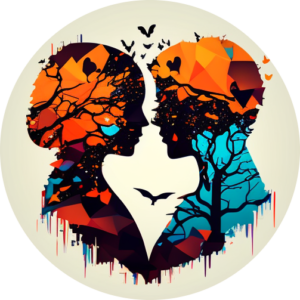 For the Leo man in 2024, there will be a number of interesting and significant events in the relationship sphere. This is a time when you can make important and promising connections with loved ones, as well as strengthen family and kinship relationships.
In the first half of the year, Leo may experience difficulties in relationships with loved ones. They will be busy with work and will be in a state of constant tension. During this period, it is important to find a balance between work and personal life in order to maintain harmony and stability in relationships.
The period from July to October will be favorable for the Leo relationship. During this period, the Leo man will be in an emotional high, experiencing new feelings and impressions. At this time, it is possible to expand the circle of communication, new acquaintances, meetings with friends, spending time together with colleagues. During this period, the Leo man will be more decisive and resourceful in love affairs, which may lead to the emergence of new relationships or strengthen existing ones.
The period from September to November will require paying special attention to the family, children, loved ones, as well as addressing issues related to home, household. Leo man may experience new feelings and emotions that will have a strong impact on his personal life. During this period, an important event may occur that will lead to a significant change in his relationships.