As the horoscope for January 2024 says, Gemini will enter a period of profound internal changes. The month will be saturated with information, calls and news, will open new prospects in the social sphere.
January will provide Gemini with opportunities for interaction with influential partners. The main emphasis should be placed on seriousness and diplomacy.
Health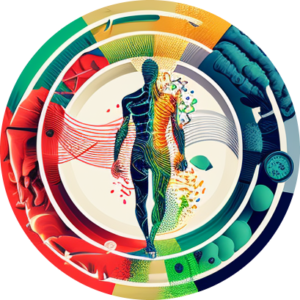 Horoscope for January 2024 for Gemini recommends paying attention to the state of the bones and joints. Watch your diet, it is recommended to include foods rich in calcium and vitamins useful for the bone system.
January will be an active month, which is fraught with excessive tension and stress. Pay attention to stress management and relaxation techniques such as meditation, yoga, body practices, and massages.
Incorporate moderate physical activity into your regimen to strengthen your musculoskeletal system and improve your overall fitness.
Venus in Sagittarius until January 23 may encourage you to take greater care of your appearance. This is a time when self-care will bring not only physical but also emotional satisfaction.
Career and work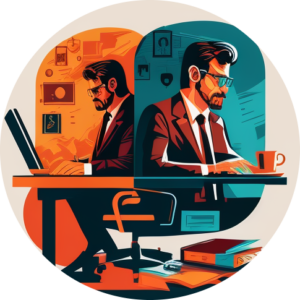 January can be a time of profound transformation in the professional sphere. Gemini may reconsider their professional goals and strategies. Changes in partnerships are possible, new opportunities may arise through cooperation.
The Sun in Capricorn will strengthen your desire for stability and long-term goals. Gemini during this period may feel the need to take a more serious approach to their work. This is a time to think about career prospects and future plans.
In the first half of the month, Mercury in Sagittarius activates communication and exchange of ideas. This is a favorable time to expand knowledge. Gemini will show more interest in new ideas, learning and sharing experiences with colleagues. This is a favorable time to look at work issues from different angles and integrate a variety of ideas.
Gemini will become more active in developing and strengthening ties with partners, clients and colleagues, which may have a positive impact on their career.
The second half of January is favorable for structuring work, planning and creating a system. Gemini will become more purposeful and focused on achieving concrete results in their professional activities. This is a favorable time for business negotiations, presentations and expressing your ideas. Mercury's transit in Capricorn may also be accompanied by new career opportunities.
On January 20, the Sun will move into the sign of Aquarius in your 9th house, opening up new opportunities for you to gain knowledge, research, and learning. This is a favorable time for cooperation with foreign companies, for career prospects related to international or educational projects. The Sun in Aquarius will favor career opportunities through professional connections, social networks and team efforts.
Gemini under the influence of this transit will be more open to experimentation in their professional endeavors, using new approaches, technologies and ideas.
Finance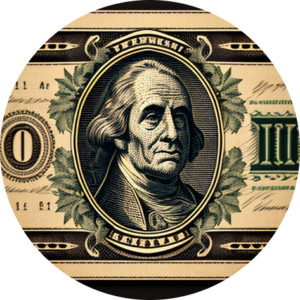 Venus in Sagittarius may encourage Gemini to spend more on entertainment, cultural activities and travel. This time favors investing in education, cultural events, and spiritual development. This is a time when Gemini should consider investing in their own expert development as a priority. Under the influence of Venus, Gemini may discover new financial opportunities through contacts with foreign partners.
Gemini should remain cautious with large expenditures and investments. Under the influence of Venus in Sagittarius, they may be prone to overspending on luxuries and entertainment.
On January 23, Venus will move into the sign of Capricorn. During this period, the horoscope for January 2024 for Gemini speaks of the need for a conscious and responsible approach to finances. Gemini may show interest in long-term financial strategies and investments.
Venus in Capricorn will make Gemini more cautious about spending money. This is a time when they may prefer quality and durability when shopping, avoiding overspending on unnecessary items.
The transit of Venus in Capricorn emphasizes the importance of work and effort to achieve financial stability. Gemini will strive to develop their career, improve their skills or find additional sources of income. It is recommended to review your financial goals and long-term plans and take steps to achieve them.
Relationships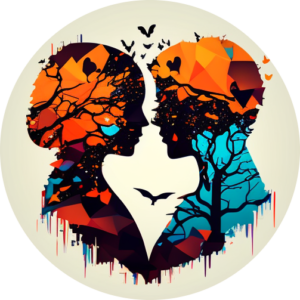 Venus in Sagittarius will bring lightness and optimism to the area of romantic relationships. Gemini may feel a rush of positive emotions and inspiration, which favors the development of new romantic connections.
Under the influence of Venus, Gemini may feel the desire to add variety and adventure to their relationships. During this period, Gemini may find that there are deeper philosophical conversations, sharing of ideas and worldviews with their partner.
On January 23, Venus will move into the sign of Capricorn. Relationships will take on a more serious nature. Partners become more responsible and oriented to long-term plans. Difficulties in relationships are possible during this period, which can be overcome through a common goal and finding consensus in joint long-term plans.