For the Aries woman, the year 2024 promises to be quite dynamic and active. Transits of planets through your sign in the spring of 2024 will strengthen your perseverance and energy, increase your motivation and focus on achieving goals.
Health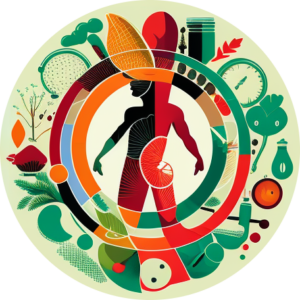 Transits of personal planets through your first sector of your horoscope in the spring of 2024 will give the Aries woman a boost of strength and energy. You will be in good physical shape during the spring and summer, but beware of increased nervous tension and stress. Be careful and try not to overwork yourself and find ways to cope with nervous tension. It is also important to watch your diet and exercise regularly.
In the first half of the year you will feel a significant increase in self-esteem. Also the desire for transformation will intensify; you will want to change your style and appearance. Your health will be strong, but it is important to remember about the need to take care of yourself. You should pay special attention to the health of your eyes, head and nervous system, as well as feet and legs.
In the second half of the year you may need more time and effort to keep your health in good condition. You may feel tired and listless at times, so it's important to take plenty of time to rest and recover. Taking the right approach and taking care of yourself will help an Aries woman keep her health in good condition.
Career
Aries Woman Horoscope for 2024 promises a dynamic time in career, business and work. The first half of 2024 could lead to changes in career. Favorable transits of planets through your sign in the spring of 2024 will strengthen your energy and determination to achieve your goals.
In 2024, you may get new development opportunities and expand your circle of business contacts. It is important to pay attention to improving relationships with colleagues and creating a harmonious atmosphere in the workplace. Be attentive and don't forget the importance of diplomacy. The period from July to September is favorable for actively making new business contacts and conducting negotiations. In August, it is recommended not to make hasty and rash decisions and to direct your attention to completing routine tasks.
In the second half of the year, you may encounter delays and difficulties in achieving your professional goals. In order to successfully overcome the difficulties, it is recommended that you take time to study and develop new skills that may come in handy in the future. You may benefit from looking at new technologies and ways of working that can help you improve efficiency and productivity.
If you are in business or creative endeavors, you can expect great potential for growth and development in 2024. Be prepared to take risks and make unconventional decisions. Developing new ideas, market research and competitor analysis can help you.
Don't forget about rest and personal development. Regular rest and hobbies can help you relax and relieve stress, allowing you to work more efficiently and productively.
Finance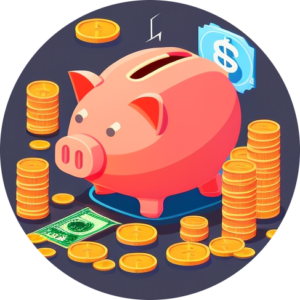 The year 2024 will be a year of new opportunities and financial growth for the Aries woman, especially its first half. Spring is an especially auspicious time to increase your income and profit through personal projects and endeavors. You can start a new business or give development to your creative hobby. All endeavors will be successful and promising.
From May to July and from September to October, Aries women will have the opportunity to significantly improve their financial well-being. This is a favorable time for partnership activities, collective projects and joint investments with business partners. You may be asked to invest in some projects, but before you do so, make sure that you have carefully studied all the details. It is important to take care of your finances and not to risk too much.
It is also important not to forget about financial planning. It is advisable to set specific goals for the year and develop an action plan to achieve them. Be prepared to look for new ways to achieve financial stability.
Love and Relationships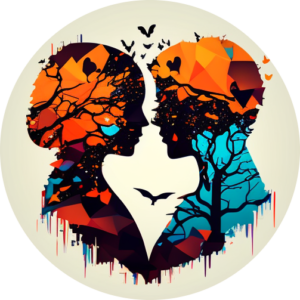 Astrological forecast for 2024 for Aries women in the sphere of relationships portends some changes. This year you may reconsider your relationship and understand what you really want from your partner. Some of you may decide to move into a new relationship, especially in the first half of the year. Be open to new acquaintances and don't be afraid to take the initiative.
As spring begins, your attractiveness will intensify and you'll feel a desire for change in your personal life and new communication. During this period your social life will become quite active. Free representatives of the sign will have the opportunity to start a new romantic relationship.
Summer will direct the attention of representatives of the sign to family relationships. During this period you can strengthen your relationship with your partner, plan a pregnancy, as well as deal with home improvement issues. It is important to maintain openness and honesty in the relationship, as well as to respect the personal space of your partner. If you can do this, the relationship will be stable and trusting throughout the year.
In the second half of the year, try to maintain a balance between work and personal life. Remember that you can only control your reactions to events, and everything else is better taken as it is.