For the Aries man, the year 2024 also promises to be dynamic and active, full of bold decisions and unexpected turns in life. During this period, you will feel a powerful tension and readiness for action.
Health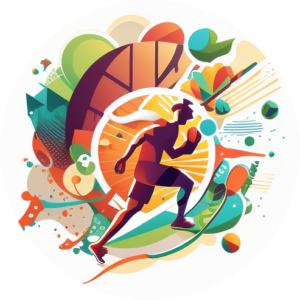 Aries man Horoscope for 2024 in the sphere of health says about the need for caution and careful attitude towards yourself. In the first half of the year you will be full of energy and very active. You may feel the desire to change your appearance, to do sports. However, do not forget that health is the most important thing. Pay due attention to the health of the head, eyes, nervous system, as well as the bones and muscles.
The spring-summer period will be favorable to start a new healthy lifestyle, including sports and improved nutrition. We advise you to pay attention to your diet, add more fresh fruits and vegetables, and reduce the amount of fatty and fried foods. Some Aries may experience digestive problems. Taking care of your health can help you avoid serious problems this year.
As fall arrives, you may need increased motivation to get back to your workouts and continue working on your health. A period of increased fatigue awaits you, so it's important to take time to regain your strength. It is worth noting that the health of an Aries man can be susceptible to stressful situations, so you should try to avoid nervous overloads. Try not to overwork yourself and find a balance between work and rest. Be attentive to the symptoms of diseases and do not put off going to the doctor. It is important to remember that health is one of the most valuable resources, so you should give it enough attention.
Career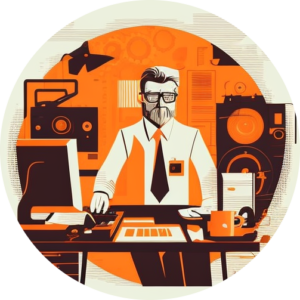 Aries man in 2024 can count on a dynamic and promising year in the field of career and business.
The period from January to February can be especially productive due to the transits of Mercury, Venus and Mars through the 10th house horoscope. This time is conducive to new projects, business deals, and proactive actions.
Transits of the Sun, Mars, Mercury, and Venus through Aries in the spring of 2024 will help strengthen your energy and determination to achieve your professional goals. Any undertakings are favorable during this period, as well as active development of your own brand, development of yourself as a person and professional. During this period it will be useful for you to work on the development of leadership and communication skills.
It is not recommended to make new deals and sign important documents in April and August.
In the second half of the year, planetary transits promise favorable opportunities for partnership activities, collaborative projects, and joint investments with business partners. It is also important to pay attention to improving relationships with colleagues and creating a harmonious atmosphere in the workplace. Paying attention to social media is also recommended to attract new clients and partners to your business.
The transit of Mars through the 5th house of the horoscope in November and December will give Aries men a rush of inspiration and new ideas. You can start projects in the creative sphere. Learning new skills and exposure to innovative approaches can give the male Aries an edge in his professional life.
To make effective use of favorable periods, the horoscope for 2024 recommends the Aries man to focus on planning and managing his time. It is important to be able to prioritize properly and not forget about achieving your goals in the long run.
Finance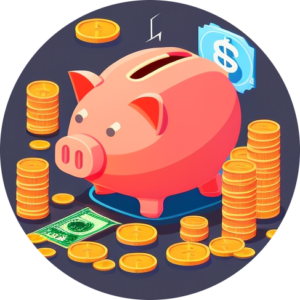 For the Aries man, the year 2024 promises to be quite stable financially. In the first half of the year, you can not only expect a stable income, but also have the opportunity to significantly improve your well-being.
The period from May to June will be especially favorable for investments and financial transactions. However, you should not rush with risky investments; it is better to assess all possible risks and potential benefits. It is recommended to make an investment plan and develop a strategy.
In the fall of 2024, it is important to be cautious and avoid risky investments. It is worth giving preference to reliable investment instruments. This is a favorable period for the development of collective projects, they will bring good profits. It is also worth remembering to enter into legal agreements and protect your interests. You can also count on large payments, bonuses, additional income to your budget at this time.
Relationships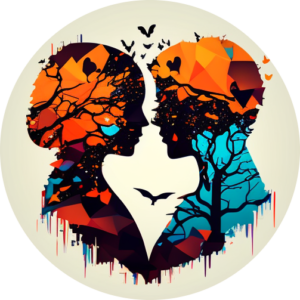 For the Aries man, the year 2024 will be quite active in the sphere of relationships. Favorable transits of the planets promise new acquaintances, romantic relationships and the opportunity to find your soul mate.
The period from March to April and from June to August will be especially favorable for new acquaintances and romance. At this time you can attract the attention of the opposite sex and meet your perfect match. Be open to new opportunities, improve your communication skills and don't be afraid to take the initiative.
In the fall of 2024, conflicts in relationships are possible. It is important to learn to listen to your partner and show more patience and attention to their needs. It is also important not to forget about your own needs and not to give up on your goals and dreams. Try to maintain a balance between your professional aspirations and your personal life.
In general, 2024 for the Aries man will be favorable in terms of relationships. The main thing is that you know how to find compromises, show patience and understanding in relationships, and take the initiative in finding your soulmate.