Horoscope 2024 for Aquarius woman says that your intellectual and creative energy will peak in 2024. An unusually clear mind and a sharp analytical mind will be available to you. Use this time to develop your creativity and make your ideas a reality. Your communication abilities will be at an all-time high, and you will be able to express your thoughts and ideas effectively in front of others.
Health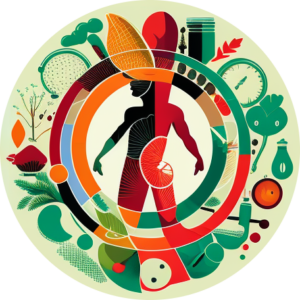 In 2024, Aquarius woman will be characterized by a craving for a healthy lifestyle and new approaches to health. You will look for innovative treatments and alternative approaches.
The period from January to March will bring an increase of energy, attractiveness and self-confidence. Your physical condition will become more active and you will feel more motivated and passionate about exercising or being physically active. This is a great period to start a new workout or join a group exercise class that will inspire you and help keep you physically fit.
This is a time when you may show more interest in fashion and beauty. This is a great period to experiment with new styles, groom yourself and emphasize your personality through your appearance. Cosmetic and medical procedures will be favorable.
From June to July and from September to November, Aquarius woman can become more conscious of a healthy lifestyle. At this time, it is necessary to pay attention to the daily routine, proper nutrition, and regular exercise. Aquarius woman in this period can look for new ways to improve her health. This time is favorable for experimenting and exploring new approaches to the care of their physical and emotional well-being. It is necessary to undergo a medical examination, undergo testing and, if necessary, begin a course of treatment.
In the period from September to November, Aquarius woman will be very active and enduring, but try to avoid excessive overexertion and injuries. Your immune system will be more susceptible to infections and colds. In addition, Aquarius woman may also encounter digestive system problems. It is important to watch your diet, eat healthy and balanced food, avoid excessive consumption of spicy and fatty foods.
Career
Horoscope 2024 for Aquarius woman promises a period of professional growth and success in work and career. Be open to new opportunities and ready for development.
The beginning of the year, from January to March, will open new opportunities and bring dynamism to your professional sphere. Your personality will attract the attention of others, which can open doors to new opportunities and collaborations with other professionals.
Your determination and ambition will increase. You will be ready to take on more responsibility and may face new challenges that require action and decision-making. This is a favorable time for negotiations, presentations and business communication. Aquarius woman will be able to successfully present her ideas and convince others of their value.
The period from March to June will bring dynamism and determination to the business affairs of Aquarius woman. Your energy and passion will impress others and you will be able to attract the attention of important people, clients and potential partners. You will be more persuasive and skillful in negotiations, presentations and promoting your ideas.
This time could also bring you success in art, fashion or design, which could be an additional source of income or an opportunity to expand your business.
In the second half of the year, especially between June and September, Aquarius woman will be full of ideas and ready to act to achieve her goals. This time will bring a strong and dynamic energy flow in Aquarius woman's career and business. There comes a favorable period for new creative projects, launching innovative ideas and experiments.
From September to November you will show great care and attention to detail, which will help you succeed in routine and responsible work. Mars in your 6th house will promote your time management and task organization skills, allowing you to be more productive and efficient in your work.
This period will be conducive in gaining new knowledge. You may be interested in education, professional training or participating in training projects. This time is also favorable for travel, especially work- or study-related travel, which can bring you new experiences and career prospects.
Between November and the end of the year, you'll be focused on teamwork and collaborative projects. This is a good time for public speaking and presentations, marketing and blogging and social media development. You may meet important and influential people who will help you achieve your career goals. It's also a good time to get involved in group projects.
Finance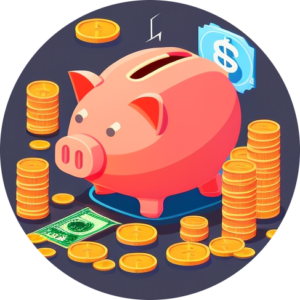 The year 2024 may bring some limitations and challenges in the life of an Aquarius woman in the financial sphere. Aquarius woman may face income restrictions, payment delays, or unexpected expenses. It is important to keep realistic expectations and be prepared to save and be frugal. Be careful with financial commitments, control your spending and strive for financial discipline. This is a time that requires special responsibility in managing your resources and striving for long-term financial stability.
This time is favorable for professional development and skill development, this will help increase your value in the job market.
The period from mid-February to the end of April can have a significant impact on the finances of Aquarius woman. You may discover new sources of income and opportunities for financial growth. It is important to use this energy to take steps and actions that can help you improve your financial situation. Be proactive and don't be afraid to step outside your comfort zone.
Aquarius woman may find it helpful to discuss her financial goals, strategies and plans with partners or advisors. Be willing to share your ideas and listen to others to get new ideas and approaches to managing your finances.
Horoscope for 2024 recommends Aquarius woman to develop a clear financial plan, define her financial goals. It is important to be organized and disciplined about your financial commitments. Be open to exploring different ways to make money, invest or develop your own business. Being innovative and experimental can bring you additional financial benefits.
During Mercury retrograde periods – April, August and November-December – it's worth reviewing your current financial plans and strategies. Think about how you can expand your financial knowledge. Explore new strategies, explore investment opportunities, or learn skills that will help you achieve your financial goals.
At this time, it is important to be cautious when making financial transactions. Reread all terms and conditions, carefully review documents, and check details before signing. If anything is questionable or unclear, don't hesitate to ask questions and ask for clarification. Be attentive to small details to avoid potential mistakes or misunderstandings.
Between August and September, Aquarius woman may discover hidden resources or potential sources of income that previously went unnoticed. Be attentive to details, check your investments and pay attention to possible changes in financial strategy.
This period could also bring new opportunities for co-investments or partnership financial projects. Be open to new ideas and approaches to managing joint finances.
Relationships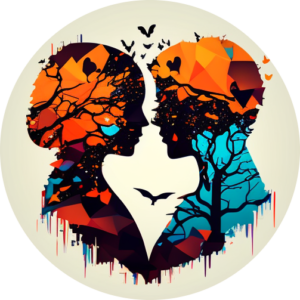 As the horoscope 2024 for Aquarius woman says, the first half of 2024 will bring positive changes and expansion in the field of relationships. You will feel a stronger attachment to your family and a desire to create a harmonious and stable family environment. This is a time when you can pay more attention to your family relationships and strengthen your bond with your loved ones.
Transiting Jupiter can bring new opportunities into your life to expand your family circle. You may be involved in new family projects or events.
The period from March to June will bring a desire for self-expression to Aquarius woman. You will become more confident, energetic and resourceful in all types of communication. Your ability to be expressive and positive attracts the attention of others, and you may become the center of attention in society. In relationships, you may take more initiative in communicating with your partner. This may lead to more lively and interesting conversations with your partner.
This time will also mark a strengthening of family ties. Your relationships with your loved ones will become more stable and harmonious. You will show more care and love to your loved ones, creating an atmosphere of warmth and comfort in your home.
Between July and September you will be more active in the sphere of love dating, entertainment and creative projects. Your communication with your partner will be filled with liveliness and variety. You will seek out exciting and engaging encounters, as well as exchanging ideas and opinions with your partner. Your expression of love may become more vivid, allowing you to create a deeper emotional connection with your partner.
You will feel inspired at this time. This may manifest itself in joint creative projects, trips, sporting events and other exciting activities that will strengthen your relationship and create new opportunities for joint growth and development. This is also a favorable time for dating and romantic encounters.
The period from November to the end of the year will bring with it intensity, passion and courage that can affect your love life and partnerships. You will feel more confident and determined in your relationship with your partner. You may experience a strong attraction to your partner and a desire to express your sexuality in the relationship. Your sexual attraction will be noticeable and may attract the attention of others.