Horoscope 2024 for Aquarius man will bring important realizations and profound changes. You will feel a new strength and passion within you that will encourage you to take action and explore new horizons. Your energy will attract interesting opportunities and projects that will help you unlock your potential and reach new heights.
Health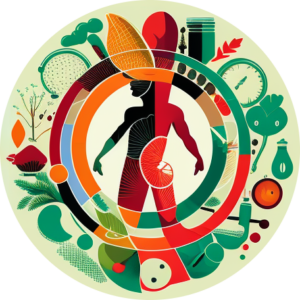 In 2024, you will be drawn to new and unconventional approaches to health. You will look for innovative treatments and alternative approaches.
The period from January to March will bring Aquarius men a burst of energy and improved health. Your immune system will strengthen during this time. This is a favorable period to treat and solve health problems.
This period will encourage Aquarius men to be active in physical activities and sports, but may also cause increased irritability, aggression and a tendency to take risks. It is important to find balance and moderation in your actions. It is necessary to be attentive to your physical condition and avoid excessive physical activity, so as not to be overworked and injured.
From June to July, as well as from September to November it is recommended to pay attention to your health, have a medical examination and pass tests. This period may increase your energy level, but with it the workload will increase. There is a risk of overexertion or health problems, especially in the area of the nervous system and digestion.
At this time it is important to maintain a healthy lifestyle, daily routines, and moderation in your diet. It is important to learn how to distribute your energy and delegate tasks in order to avoid overstrain.
At this time, Aquarius man may become interested in alternative therapies, pay attention to practices that will help him maintain physical and emotional balance. You can become an active promoter of a healthy lifestyle and encourage your loved ones to take care of their health. You will strive for harmony between body, mind and soul, recognizing that health is a complex process that requires attention to the physical, emotional and spiritual aspects.
Career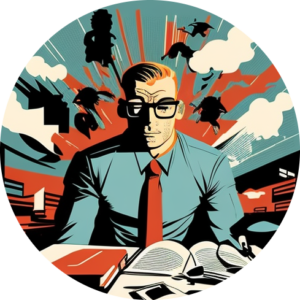 Horoscope 2024 for Aquarius men in the field of work, career and business promises a dynamic and full of opportunities year.
From January to March will be a favorable time for your personal development and self-assertion in the professional sphere. Your individuality and uniqueness will attract the attention of others, which can bring you new opportunities and recognition. Be ready to step out of the shadows and show your leadership qualities. This is a good time to start new projects, make new business contacts, negotiate and present your ideas. Your communication skills will help you create a positive impression on those around you.
From March to June it will be easier for you to express your ideas and opinions, and this may attract the attention of superiors and colleagues. You may have to take on more responsibility and lead in professional projects. You will become more effective in business negotiations, presentations and communication with colleagues. This period is favorable for learning new skills and expanding your professional knowledge.
This time is also favorable for launching new projects and entrepreneurial activities. You may discover new opportunities for collaboration, partnerships and business connections. This time is favorable for expanding your contacts and establishing mutually beneficial relationships with colleagues and partners. You will feel the desire to be recognized and respected.
The second half of the year, especially the time from June to September, will bring more opportunities to expand your sphere of influence in business. You can attract new clients and potential partners that will help you increase your customer base and expand your business. This is a good time to develop new projects and launch innovative ideas.
You can be more daring in your entrepreneurial projects, which can attract the attention of investors. This is a good time to introduce new technologies, explore new markets, and develop unique products or services. It is a good time to attend seminars, conferences and professional events where you can share your ideas and make useful connections.
Between September and November 2024, it is advisable to wrap up current affairs, as well as to set new goals and develop new strategies. This time could lead to an increase in workload and stress. You may be faced with a large amount of work that requires physical and mental stress. Be prepared to proactively tackle tasks, perform duties and take responsibility for your actions.
This is a good time for professional growth through education, learning new skills and gaining additional qualifications. You may be rewarded for your efforts, get a promotion, bonuses or the opportunity to take a leadership position.
From November until the end of the year, your connections and teamwork will become more important. Your interaction with colleagues, clients and partners may become more intense and dynamic. You may feel a strong desire to take on more responsibility and take the initiative. Your confidence and energy may inspire you to take on a leadership role. You may also face more competition during this period.
Finance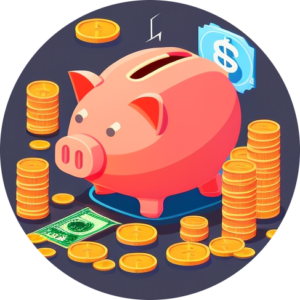 The year 2024 may encourage Aquarius man to take a more deliberate approach to his finances. This is a good time to set financial goals and develop long-term strategies. Pay attention to your personal values and make sure your financial decisions align with your goals and principles.
Transiting Saturn through your 2nd house can bring some limitations or difficulties in financial matters. This may include limitations in budgeting, moderation in spending, or the need for a more responsible approach to financial management. The year 2024 will bring the need to reconsider your financial beliefs. Aquarius man may question what attitudes may be limiting his potential. This is a time to become aware of his limiting beliefs and work to overcome them.
Between mid-February and the end of April, your financial status and material well-being may become a central theme. During this period, you may turn your attention to financial management, investments, and developing financial skills. Your financial situation may improve. You may discover new sources of income or be rewarded for your hard work efforts. Be alert to new opportunities and use them to your advantage. Be bold in your financial decisions, but also remember the importance of discretion and risk assessment.
During Mercury retrograde periods – April, August and November-December – Aquarius men may find it difficult to communicate with financial partners or advisors and to plan their financial strategies. It's important to be attentive to details and be patient in resolving any communication problems to avoid potential mistakes or misunderstandings. Be especially careful when signing documents and closing deals.
This is a time to take a critical look at your current investments, budgets and expenses and analyze their effectiveness. You may need to make some adjustments to your financial plans. Be prepared to review and adapt your financial strategies as needed.
Between August and September, you may want to reconsider your attitude toward money and finances. Use this time to explore new financial strategies, make changes in your financial thinking and bring a more positive and abundant approach to money matters. Seek financial counselors or take courses to expand your knowledge in this area.
Be especially attentive to risk management and financial security. Consider building a financial reserve to help you deal with unexpected expenses and financial turmoil. Exercise caution when making financial decisions, especially regarding risky investments or questionable transactions.
Relationships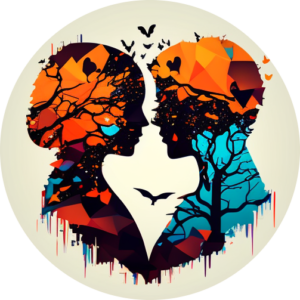 In the first half of 2024, family and home will be the focus of Aquarius man. You will experience a strong desire to create a comfortable and safe space for you and your loved ones.
You may also discover new depths in your relationships with loved ones during this period. You will become more open and emotionally available. This can be a source of great joy and satisfaction, allowing you to enjoy harmony within your family and create the foundation for long-term happiness.
You may meet new people who will play an important role in your life and become valued members of your family. Your social circle will expand, making your life richer and more interesting. New acquaintances and relationships can bring you joy and inspiration.
The period from March to June gives you confidence and enthusiasm in communicating with others. You can show great courage and initiative in making new contacts and interacting with people. Your communication skills will be at a high level, allowing you to easily attract attention and express your ideas clearly and convincingly.
You will be more attractive and charming to those around you, which will help attract new partners and create opportunities for romantic connections. Your emotional expression will be more vivid and passionate.
The period from July to September will be characterized by activity, energy, and a desire for new adventures and entertainment in the realm of romantic relationships. You will show great interest in new people, ideas and experiences, allowing you to expand your social circle and meet new potential partners. Your energy and wit can attract the attention and interest of others.
You will also tend to take more initiative and courage in relationships, creating an incendiary and stimulating atmosphere. Your romantic connections may be lighter, with an emphasis on fun, adventure and new experiences.
The period from November to the end of the year will be characterized by passion, willpower and the need to express your individuality in a partnership. Your charisma and assertiveness will attract attention and admiration from others.
Transit of Mars in Leo will encourage you to act as a leader. You may be more proactive in romantic relationships, striving for dominance. However, it's important to remember to be mutually respectful so as not to create unpleasant conflicts or grievances. It is important to remember that your actions and aspirations should not lead to selfishness or disregard for your partner's needs and feelings.