Jokes about rabbits being affectionate have long been the talk of the town. Will 2023 live up to these expectations? Astrologers say that it does. Love Horoscope for 2023 by sign of the zodiac promises: no one will be bored, regardless of which of the twelve constellations was born to this or that person. Exactly what to expect from the coming months, tell the love horoscope for 2023.
Aries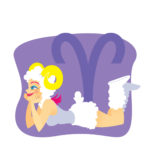 Aries are known as a romantic and ardent nature. The year 2023 will bring them the opportunity to show their best qualities, but with minor adjustments.
First of all, the patron of this year – Rabbit – does not tolerate infidelity and treason. Therefore, some people will have to make a serious moral choice: to admit the deception or to continue to weave a web of lies? The answer in this case is very clear. All secrets will be revealed this year. Aries, wishing to refresh the old feelings in the long-established family will have this chance. All that is required is to pay attention to your partner and create the necessary atmosphere. An honest and frank dialogue with a loved one will also be useful. The danger is represented by scandals: it is better not to give in to the momentary desire to quarrel; otherwise the consequences could be very unpleasant.
Single Aries will get an especially high chance to meet someone in a romantic atmosphere, be it a cozy cafe or a spring park.
Taurus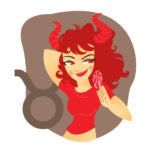 Taurus cannot be called a romantic in the classic sense of the word. Nevertheless, love relationships play an important role in their lives. Representatives of this sign, who have a family, should keep in mind: you can maintain a warm relationship only if you apply to it certain efforts. Any relationship is a work. Such a postulate corresponds to the nature of the hardy Taurus people who take any matter seriously. That is why it will not be difficult for them to understand: keeping love is an important task.
The love horoscope for 2023 by zodiac signs will give single Taurus a chance to meet their soulmate in unexpected, unusual circumstances. This can be any situation that is not too disposed to romance. So there is no need to worry: the main thing is to save face in any situation, not to get lost, not to be embarrassed and be ready for acquaintance.
Gemini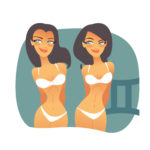 Sociable Gemini quite rarely encounter problems in their personal life at the stage of easy romantic relationships, typical for young people. However, it can be difficult for them to build and maintain a serious, long-term relationship. The year 2023, which is patronized by the exemplary family man – Rabbit – will give them a chance to gain new knowledge, skills and experience. It's time to learn how to build relationships based on mutual respect, trust and spiritual closeness. This year will provide insight into how to properly behave in such a situation. Those who pass this test will have the opportunity to understand their partner on a completely different level, to build with them a close relationship that can rightfully be called a family.
Lonely Twins can get acquainted with their soul mate by communicating in communities and interest clubs. It is likely that the relationship will be based on friendship and common hobbies, however unusual they may be.
Cancer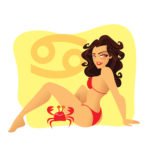 Representatives of the sign of Cancer will experience a happy year filled with positive emotions. The rabbit is patronized by those who are like him. Romantic and sentimental Cancers, who value romance, home comfort and good relationships so much, are perfect for this role. Therefore, their relationship will be especially happy in 2023. Family representatives of this sign will get a chance to build a real idyll. A strong spiritual connection, common traditions, mutual assistance and mutual support will lay the foundation for family happiness for many, many years.
Cancers who do not have a couple should by no means despair. The chance of finding love in 2023 is extremely high. The main thing is to show at least a moderate initiative. A well-phrased phrase or a slight gesture can be the beginning of a long and lasting relationship. The main thing is not to be embarrassed by your partner's ambiguous reaction. It is also important to work on the low self-esteem that most Cancers have. Self-esteem is an extremely important quality that will come in handy when dating and communicating. Otherwise, they risk becoming unhappy and unsuccessful.
Leo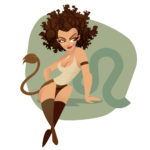 It's quite common for Leo to consider themselves worthy of the best. Their expectations will not be deceived. The representatives of this sign are effective both externally and mentally. They easily attract attention and become the ones about whom they think "I would like to meet this person!".
The catch is that the Rabbit, the patron of 2023, does not forgive frivolity and lies. Despite the possible desire to let dust in the eyes, Leo should understand that in this year, such qualities as honesty, sincerity and seriousness of intentions are especially important. Otherwise, they can expect unpleasant consequences.
Leo's who are not in a relationship have a good chance of making a nice acquaintance. However, do not dwell on this possibility: it will take place when Leo is ready for it, not before and not later.
Virgo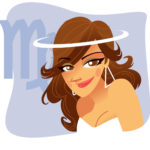 Traditionally, Virgo is not considered overly romantic. However, this is only a stereotype. Alone with their loved one, Virgo is able to demonstrate the full range of feelings and emotions. They simply need to confide and open up – and in public they seem important to "keep a face" and not to show excessive, in their opinion, emotions.
Virgoes who have a soulmate should pay special attention to mutual understanding with their partner. It often happens that the intelligent representatives of this sign gloss over the problems to the last, which leads to negative consequences. It is not worth repeating such a mistake in 2023. All difficulties should be talked about at length and in detail.
Virgo singles can find a couple, but do not dwell on it. A too active search will only have the opposite effect. Do not impose on those who are not interested in finding a relationship. The real man of destiny will meet the Virgo without questions, claims and doubts, this meeting will immediately give the whole truth.
Libra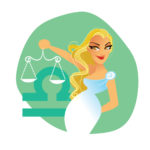 Romantic and creative Libras sing love in the arts. Poems, songs and paintings are their main way of telling about their love. Such tactics will be very winning in 2023. Romance is still important for most people, and the mental subtlety and sensuality of Libra will allow them not to slip into such extremes as puritanism or vulgarity.
Lonely Libra people interested in finding a love relationship should not grumble against fate. Life is sure to give them a chance – but only when the time comes for this. In anticipation of love, you should engage in self-improvement, adjustment of the dialogue with his inner self. Then the new relationship will be strong and harmonious.
Scorpio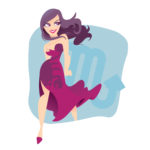 Passionate and sensual Scorpios are accustomed to be the center of attention. This is a very reasonable position. However, the desire of representatives of this sign to be the first everywhere and in everything, as well as excessive authoritarianism of their character can harm the relationship. The solution could be the development of the ability to compromise, to communicate with their partner and recognize his/her rightness in the case that it is objective. Scandals can lead to a breakup in 2023: Rabbit does not forgive the inability to build an honest partnership.
Scorpios who want to find a couple can use their charm and attraction. With these inputs to find a partner will be relatively easy. However, it is important not to go overboard: the image of a "fatal" partner can repel some people looking for easy and comfortable relationship without too much emotional intensity. Love horoscope for the year 2023 on the zodiac signs recommends Scorpios to maintain a balance and behave according to the situation.
Sagittarius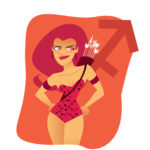 Sagittarius, who are used to taking the leading role in relationships, will face an unexpected situation. For a while they will have to become solely in the lead. In the case of Sagittarius who have a second half, it will be a situation of obedience in relation to a more knowledgeable partner. This should not be frightened or embarrassed. Sooner or later everyone goes through a period where they rethink their attitude to this or that situation in life. The year 2023 will be a time for Sagittarians to reconsider their outlook on relationships in a couple or family.
Single Sagittarius native should take the initiative and get acquainted first. Otherwise, their chance of getting a soul mate is reduced to a minimum. Being proactive in this area is the key to success. Particularly effective will be acquaintances with their interests. If partners have something to talk about, their couple will be stronger.
Aquarius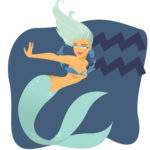 Freedom-loving and democratic Aquarians are not too fond of and appreciate the traditional distribution of roles in the family. However, in 2023 Rabbit, they will have to face the fact that one person in the couple will be the leader and the other the slave. This situation can and should be healthy, but only if the partners know how to negotiate, are not prone to scandal, appreciate and love each other. The ability to conduct a competent, reasoned dialogue – the key to marital happiness Aquarians and their soulmates.
Aquarians who do not have a couple yet, have a chance to get one. However, in order to do this, it is worth to be active. The desire to get acquainted, to communicate, to make new contacts is the key to finding a soul mate. Being passive will produce extremely negative results. Sitting in place is the worst thing that Aquarians who are lonely and suffering from this fact can do for themselves.
Pisces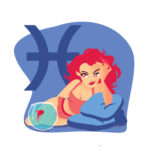 Tender and sensual Pisces attach great importance to romantic love. Often it becomes the main theme of their whole life. That's why it's important for those born under the sign of Pisces to understand a few things. First, you do not have to sacrifice your desires and needs in order to unconditionally please others. Secondly, love, no matter how important it is, should not overshadow the individual's own desires and character traits. Based on these theses, Pisces should set a goal: to build relationships without hierarchy.
Single representatives of this sign get a unique chance to reflect on their relationship to love, romance, and family. Reflection, reflection and introspection will serve you well, and this will become clear at the moment of the beginning of a new relationship.
Rabbit sympathizes with gentle and romantic Pisces, so their chance of making a mistake in a relationship in 2023 is reduced to a minimum. But one way or another, it is important for those born under this sign to remain vigilant and not to lose their head. Some proposals may conceal negative connotations, so it is important to trust your intuition and by no means agree to something that looks unpleasant, wrong or repulsive.