May is a month of productivity and can be associated with new beginnings, growth and renewal. Horoscope for May 2023 by zodiac signs says that this is a great month for people who want to start something new, to make innovations in their current life.
During May, many zodiac signs, especially the fire element, will feel the energy of Pluto, which will give more transformation and sensuality to their relationships.
Aries Horoscope for May 2023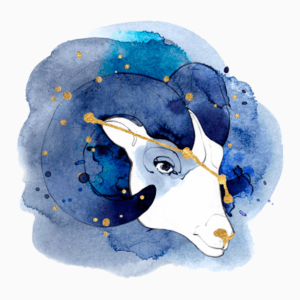 You have a lot of personal plans in May, but you have to put them off for a while because of family obligations.
As for your career, you seem to be able to achieve your goals. In the financial sphere, successes are expected mainly in existing projects.
Your partner wants to please and please you. You have a pleasant relationship and will enjoy the time you spend together.
You can finally let go of old memories. Pay attention to your own mistakes. At the end of the month, you may have a great need for renewal and movement.
Advice for May 2023:

Try to solve your problems on your own.
Taurus Horoscope for May 2023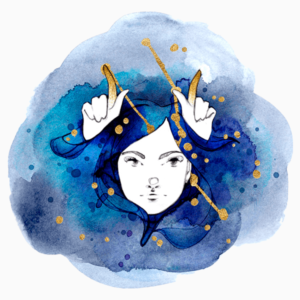 An active month awaits Taurus. Circumstances and people that you meet on your way bring you many new experiences.
Work will be more productive if you act in a team. There are especially many contradictions in the area of finance. Therefore, don't make hasty decisions.
Taurus relationships will be quite intense and passionate in the first half of the month, and mostly romantic after that. Don't let anxiety affect your relationship, then you'll feel it take on new meaning. A single Taurus will have an opportunity to make a new acquaintance, the main thing is to be yourself, act naturally.
Advice for May 2023:

Listen to the signals of your body, take care of your health.
Gemini Horoscope for May 2023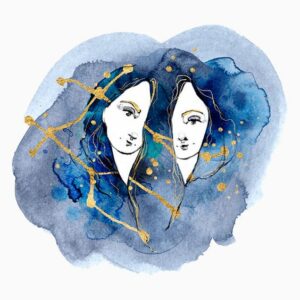 Gemini will experience an excess of energy in May. Problems in relationships may arise due to the fact that you cannot channel this energy in a constructive way. Give priority to self-development and achievement. May is a good month for setting new personal goals.
There are good chances of becoming successful in your career. Financially, the month is quite stable, but finances don't really bother you right now.
There will be misunderstandings in your relationship with your partner. It is important for you to be diplomatic now. Single Gemini is very charismatic and active, which attracts a lot of attention.
Advice for May 2023:

Sports and meditation classes will help you cope with excessive tension.
Cancer Horoscope for May 2023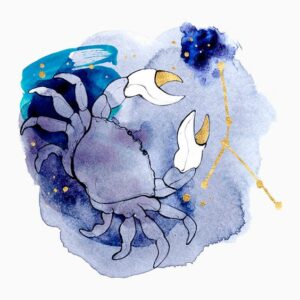 May will be a challenging month for Cancer, but you can benefit from these difficulties. Pay special attention to what has happened in recent months and what it has taught you. Everything you've learned and experienced has made you who you are. If you can discover what your limitations are, you can overcome them. You'll have more energy at the end of the month, and even problems from the past may suddenly be solved.
At work, you'll get support from senior colleagues, so you'll be able to complete projects. Your efforts will be rewarded in their own right.
Your partner will experience some mood swings this month. A single Cancer natives is not particularly in the mood for a relationship.
Advice for May 2023:

Show courage and determination this month, don't be afraid to show your abilities.
Leo Horoscope for May 2023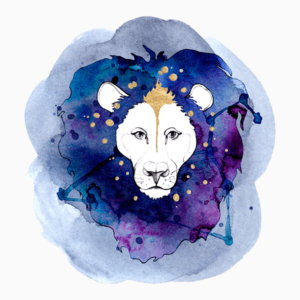 For Leo in May, career will occupy your main attention. Even if you feel disappointed, do not rush to give up, learn from your mistakes, try to benefit from them. In addition, you will be supported by your friends and family.
This month, unexpected friendships may be formed. These people will be very important to you because you can learn a lot from them.
At the beginning of the month, Leo's relationships will get better. Passion and romance appear in the second half of the month. Family conflicts should be resolved diplomatically. A single Leo may meet a pleasant person in his circle of friends. It is especially important for a single Leo to remain patient.
Advice for May 2023:

Sometimes you just have to accept what's going on.
Virgo Horoscope for May 2023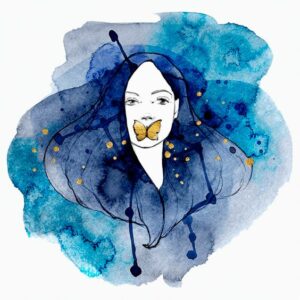 For Virgo, May 2023 will be about expanding horizons. You don't even have to leave home to do this, you can start new studies or engage in dialogue with other cultures or religions. Expand your horizons and learn new things.
It's important to compromise in relationships this month. Sometimes it's best not to react to something. For a free Virgo, the month will be quite calm, no changes are expected.
May is a difficult month in terms of career. It seems that you will be entrusted with a lot of responsibility, and because of this your workload will increase. However, your income will also increase a little bit. But by the second half of the month it will be easier.
Advice for May 2023:

Be more active and open to the world and people.
Libra Horoscope for May 2023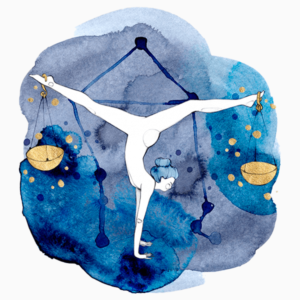 Libra should pay attention to your subconscious, which influences your actions. What makes you make certain choices? What unconscious motive lies behind it? Dedicate this month to your growth and self-development.
Relationships will be quite calm and harmonious. The key to mutual understanding lies in your patience and ability to make concessions.
New job offers or other changes in the sphere of your activity are possible in May. Particular success awaits members of the creative professions.
In financial terms, the first half of the month seems especially positive. In the second half of May, you will have to work harder to keep your finances stable.
Advice for May 2023:

Avoid risk, carefully calculate your actions.
Scorpio Horoscope for May 2023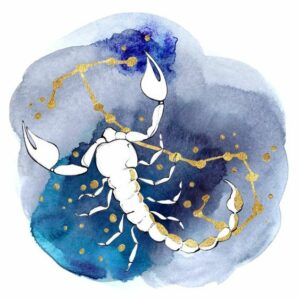 Scorpio will have a rather difficult month ahead of you. It's hard for you to accept, but at the same time it gives you an opportunity to learn. You will understand yourself and others better. Try to think big, set small, achievable goals.
Scorpio relationships will be passionate and tumultuous. Single Scorpio is charming and therefore has a chance to attract a potential partner. You may be attracted to someone at work.
In addition to possible feelings for a colleague, the relationship in the team will not be very favorable. In addition, the reward for your work doesn't seem proportional to the effort you put in. All this will create tension.
Financially, the first half of the month will be more positive. After that, you will have to make more efforts to maintain financial stability.
Advice for May 2023:

Scorpios are no strangers to difficulties, they only harden your character. Work this month on accepting people and situations as they are.
Sagittarius Horoscope for May 2023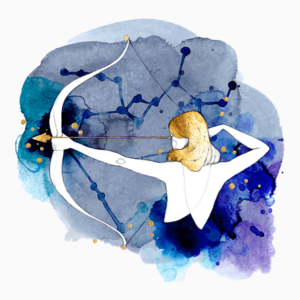 Sagittarius will spend this month particularly effectively. This month, Sagittarius may find it difficult to maintain positive relationships in the workplace. You will realize that unnecessary struggles are pointless and make compromises. In addition, you are able to easily persuade others. You will be able to use these qualities both in your personal life and at work.
Sagittarius relationships will be calm in the first half of the month, but things will change in the second half of May. Try to avoid conflicts and discuss problems calmly. Single Sagittarians are attractive to the opposite sex.
Financially, the month will be quite productive. In the coming months, you will benefit from promotions you run this month.
Advice for May 2023:

Look for a balance between work and your personal life and remember to enjoy the simple things.
Capricorn Horoscope for May 2023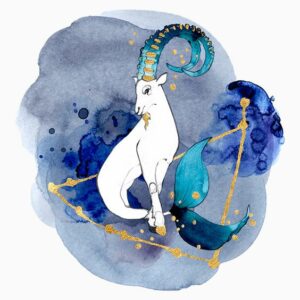 Capricorn will feel the need for a person who will support him, become a support. May is an important month to get involved in creative activities, as well as relax and have fun.
You feel a strong, close connection with your partner. Changes will occur in May that will help your relationship grow. Within the family, conflicts arise mostly with older family members. It is important to avoid confrontation as much as possible to maintain harmony.
May imposes a fast pace and clear goals in work. Be careful with finances, avoid unnecessary risks and reckless spending.
Advice for May 2023:

Don't take your relationships with loved ones for granted; appreciate what you have.
Aquarius Horoscope for May 2023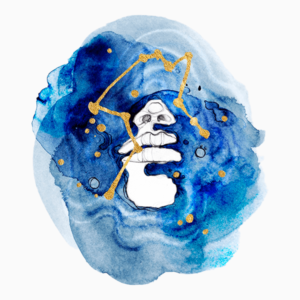 Saturn's limitations and Mars' influence will act on Aquarius, causing them to have states of misery and depression. These will be times when they will want to shut themselves away and reflect on their misfortunes. Aquarius will experience frustration and confusion. Old patterns of behavior and thinking will surface. It's crucial for you to change your attitudes while maintaining an optimistic attitude. Avoid conflicts and don't be critical of people.
Aquarius may face the problem of lack of incentive in work. In regard to finances, things are getting better, especially in the second half of the month.
In relationships, mutual understanding reigns. In addition to cordiality and understanding, there is a place for romance. A single Aquarius radiates confidence and charisma.
Advice for May 2023:

Take care of your physical and mental health.
Pisces Horoscope for May 2023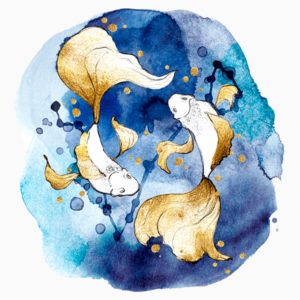 For Pisces, home and family take center stage this month. If you feel supported by family, your confidence will grow and you will benefit from it. You are intuitive and creative this month, don't doubt yourself.
Your workload level and the number of job responsibilities are increasing, but it has no effect on your income. Partly because of this, you lack job satisfaction. Financially, Pisces seems to be having a tough time in May.
There is harmony in your relationships, but financial difficulties may overshadow your joy. It's important to maintain positive communication with loved ones. For single Pisces in May, it's more important to sort yourself out before seeking a relationship.
Advice for May 2023:

Your intuition and cold calculus should work in tandem.