Horoscope 2024 for Capricorn women indicates opportunities for growth and development, but patience and perseverance will be required of you. Be prepared for changes in your relationships. It is important to learn how to express your feelings and needs in order to create a deeper and more trusting relationship.
Health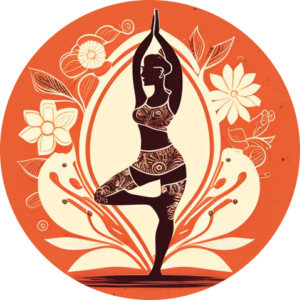 The year 2024, especially its second half, will bring Capricorn woman an increased interest in health and treatment methods. This is a period when it is important for you to take responsibility for your health and lay the foundation for a healthy lifestyle and healthy habits.
The beginning of the year will be an active time. Transits of planets through your 1st house of horoscope will bring immunity strengthening, a lot of energy and spiritual strength. Capricorn women will feel more confident and determined. However, there is also a risk of overwork and nervous system overstrain, so it is important to monitor your daily routine and rest.
There will be an interest in a healthy lifestyle and taking care of your body. This is a favorable time for sports and procedures aimed at renewal and improvement of appearance.
Beginning in May 2024 and till the end of the year, one must not ignore the symptoms and postpone visits to the doctor. Horoscope for 2024 recommends Capricorn woman to direct attention to the organization of the day and diet, as well as to pay more attention to your appearance and healthy lifestyle. It is recommended to engage in physical exercise.
During this period you may be more prone to overeating or excessive consumption of alcohol, which can have a negative impact on the digestive system and overall health. Regular health screenings, proper nutrition, and exercise can help you stay healthy. This is also a good time to have a treatment course, to visit a cosmetologist.
During the period from July to September, exercise caution in sports and physical activity, as the risk of injury increases.
Autumn, especially October and November may bring anxiety, restlessness, fatigue and apathy. Capricorn woman may experience a lack of energy and motivation, suffer from impaired memory and concentration, which may affect her performance and overall well-being. It is recommended to rest more during this period, get a good night's sleep and take vitamin and mineral complexes.
Career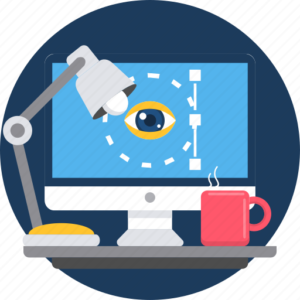 As horoscope for 2024 says, Capricorn woman can expect a promising year for her professional development and promotion of business projects.
The first half of the year will be especially successful for those representatives of the sign who have their own business or engaged in creativity. This time will enhance your creative energy, creativity and bring new insights and motivation. Try to be open to this world, to new experiences and new ideas that will come to you.
The period from January to March 2024 will increase your self-confidence and communication skills. This is a favorable time to promote and promote your own projects, to develop blogs, to work on positioning your own brand. Business negotiations, presentations and collaborations with partners and close in spirit people will be also favorable.
The period from May to July will give you additional energy, determination and motivation to implement your creative and business projects. At this time, Capricorn woman can show more risk-taking and unconventional solutions in her work. This can lead to great successes, but it can also be associated with great risks. It is important to find a balance between creative experimentation and reasonable financial decisions.
The second half of the year will bring changes to your activities. A new position or a new job is possible, which will allow you to discover your potential and show your talents. At this time, there could also be an improvement in working conditions, changes in the team and improved relationships with colleagues and superiors. This will help create a more comfortable and productive work environment.
During this period, Capricorn woman will also have the opportunity to expand her knowledge and skills, which will help you in improving your skills and competitiveness in the job market. You will be ready to take on more complex and responsible tasks and projects, which will not let you go unnoticed.
In the second half of the year, especially from July to November, it is important to maintain positive relationships with colleagues and partners. During this period it is better to engage in team activities, they will be more productive and successful.
The period from August to September is favorable for learning, taking courses and master classes, for learning a foreign language, for entering foreign markets. This is also a favorable time for career growth, when your efforts will be noticed and appreciated.
Finance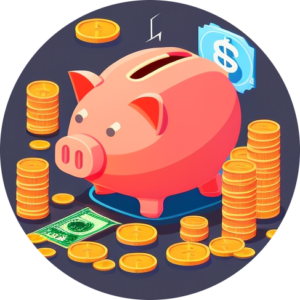 Horoscope for Capricorn woman for the year 2024 in finance promises a promising year for earning and financial scaling.
Your financial situation could improve significantly during the month of February. Capricorn woman may receive more recognition for her talents and work, leading to more orders and increased income. This time may also bring you pay raises, receiving bonuses and important payments, as well as gifts. However, you may also face increased expenses due to improvements in your lifestyle and your status.
During Mercury retrograde periods, in April, August and November-December, there may be delays in receiving payments, disruptions in financial transactions, and unforeseen expenses. Postpone important financial decisions and major purchases until a more favorable time.
July 2024 will boost income through increased communication and connections with others. Capricorn women can increase their client base, gain new partners and get more earning opportunities. Your ability to analyze and plan will also increase during this period.
In the second half of the year, Capricorn Woman will feel more confident in her financial decisions and may be more risk-averse. This is a favorable period for investments and partnership projects. New knowledge in finance and investing is recommended to reach a new level of prosperity. This time may also lead to unexpected expenses related to taxes, loans or other financial obligations.
Relationships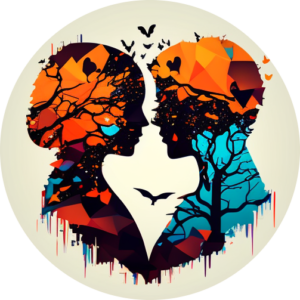 In 2024, Capricorn woman may experience some communication difficulties, which may lead to feelings of detachment. In a relationship with a partner, this year can be a challenge for Capricorn woman. However, if you communicate honestly and openly with your partner, you can strengthen your relationship and create a deeper and more trusting connection.
Between March and June, Capricorn woman will experience stronger passions and desires. This can both improve the relationship with your partner and lead to conflicts in the relationship. Therefore, it is important to be careful when communicating with your partner. This is a favorable time to deal with issues related to family, home and everyday life.
May 2024 can bring representatives of the sign new acquaintances, dates and the beginning of romantic relationships. Capricorn women who are already in a relationship will feel more romance and tenderness. Your special attention this month may require children.
From June to July, changes in relationships, the emergence of new or the strengthening of existing relationships are possible. In general, in the second half of 2024, Capricorn woman will feel a greater need for intimacy, sensuality and romance in her relationships. You will show more attention to your partner and seek to strengthen your relationship. It is important to communicate openly and sincerely. Capricorn woman may also meet new people who may become potential partners.
The period from September to November will be a significant time for the development of partnerships of any kind, for joint activities. Capricorn woman may feel a great need to express herself and show her personality in relationships. You may also feel the desire to control the situation and dictate your terms to your partner. This may cause tension in the relationship. One of the main challenges of this period will be the need to learn how to balance individuality and compromise.