In 2023, women born from June 22 to July 22, astrologers advise to loosen their grip and start living at your own pleasure. As foreshadowed by the horoscope for 2023, Cancer woman enters a period of internal transformation, self-discovery. This is a time that will allow you to discover your femininity, find a new hobby, realize yourself in the family and gain recognition in professional activities.
Since Cancer is often ready to take on more responsibility, work, obligations, in 2023, representatives of this sign will have to learn to delegate their responsibilities. It will be quite difficult for some, but there will be those who will gladly get rid of burdening responsibilities and devote their free time to themselves and their favorite activities.
Cancer women are often ready for self-sacrifice, for them the needs and desires of their loved ones are sometimes much higher than their own interests. In 2023, astrologers predict a period of personal transformation. Representatives of this sign is the right time to focus on themselves, to pay attention to their true desires. By the end of the year you will notice how your life has changed and become better.
Health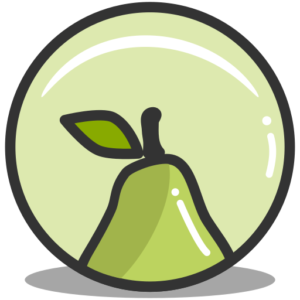 Despite the good mood, a burst of strength and energy, the appearance of some health problems is possible. With the beginning of spring some women may have exacerbation of chronic diseases. To avoid health problems, women who can daily take time for themselves will be able to do this. Activities in the pool, trips to the bath, massages are favorable.
In the period from April to May is a great time to visit a cosmetologist Stars recommend to perform cleansing measures in the period from April to June and from October to December.
Career
Cancer woman in 2023 will feel a huge surge of power, and it is very important to learn how to properly distribute and direct them. There will be a lot of work, and there may be a need to work overtime. Astrologers recommend to avoid overexertion, which is fraught with nervous breakdowns and health problems.
The main task of this year for women born under the sign of Cancer is to learn how to find a compromise between work and family. There is a probability that you will overestimate your strength and work at full stretch, which will require a lot of effort and time for recovery. The stars recommend to avoid emotional burnout at work. You will be able to achieve success and self-realization only if you learn to switch your attention from solving work tasks to the personal needs and communication with your loved ones.
Love and Relationships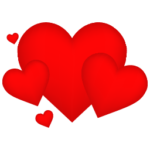 Horoscope 2023 for Cancer promises a bright and favorable period in a romantic relationship. From the beginning of the year there will be a chance to meet a worthy partner, but there may be doubts and fears that should be worked on independently or resorted to the help of a psychotherapist. Relationships will be fast, you will be able to feel trembling and warm feelings towards your partner.
Tranquility reigns in the family; home is a place of your strength, you are realized and filled with energy there. Your loved ones will always provide support, help and give confidence in the future. Relationships with children will not be easy; conflict situations that will require you to change are possible. Relationships with your partner will develop and bring you satisfaction. The other half will try to please you with an unexpected surprise. Learn to relax and enjoy life.