New Year's Eve is a time of magic, warmth and joy, and decorating your home helps to create a special festive atmosphere. How to decorate your home for New Year 2024 to celebrate it with joy and magic?
The Year of the Dragon 2024 in Chinese astrology symbolizes strength, luck and greatness. Therefore, your New Year decorations can be not only beautiful but also symbolic, reflecting this special year. If you are looking for inspiration to decorate your home for the upcoming New Year 2024, we have gathered some creative ideas for you to make your home bright and cozy.
The main decoration is the Christmas tree
Choose an artificial or live Christmas tree that suits the size of your room. But don't limit yourself to the classic green Christmas tree – white, silver and even pink options are also popular now.
Diversify your decorations by choosing balls, garlands, tinsel and toys in the appropriate color scheme. For example, choose blue, silver and white tones for a winter fairy tale, and red, green and gold shades for a classic New Year's Eve atmosphere.
Introduce a Dragon theme by adding dragon toys or miniature Dragon symbols to your Christmas tree.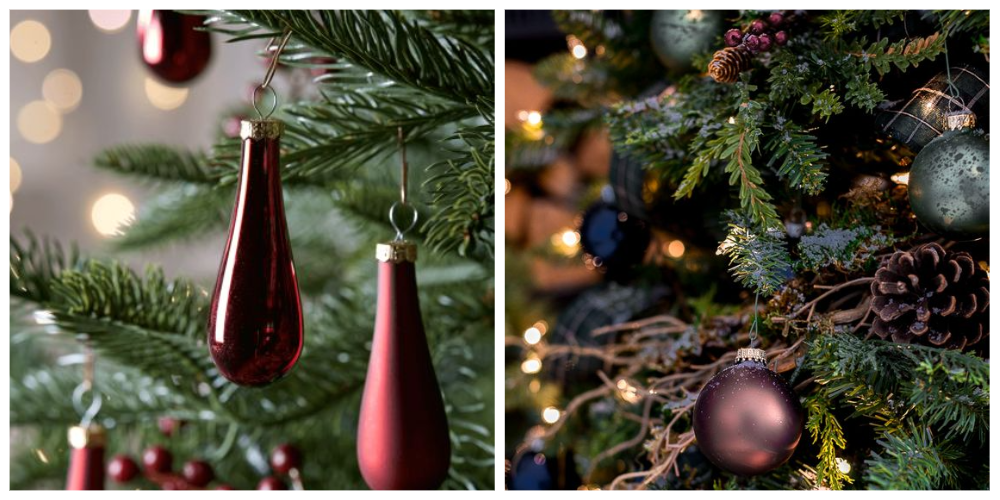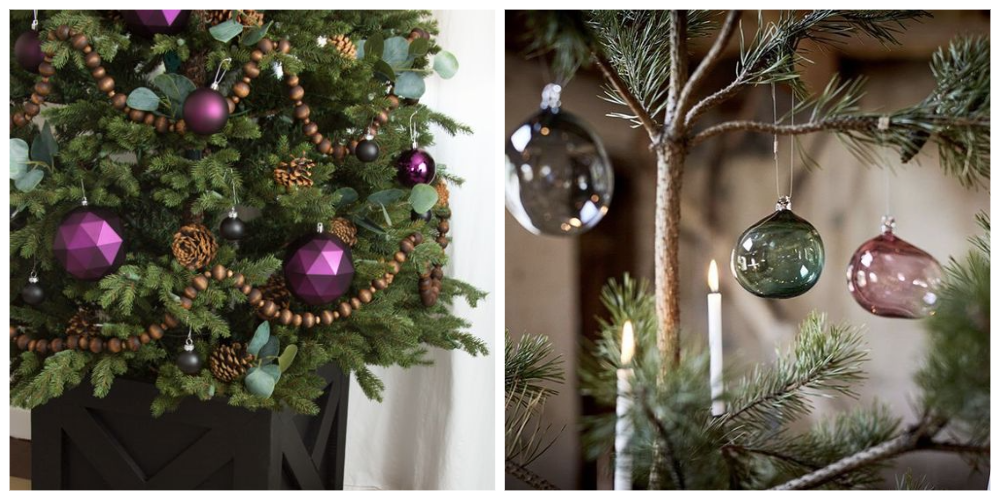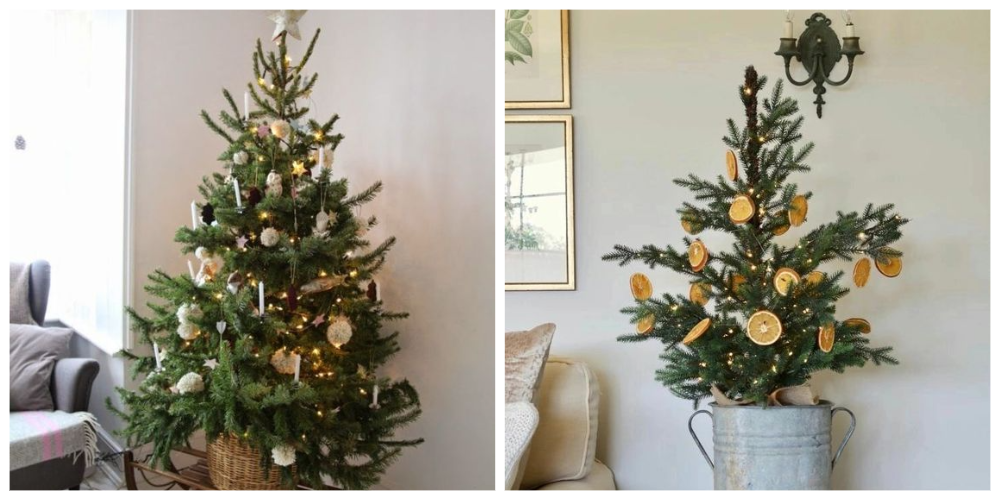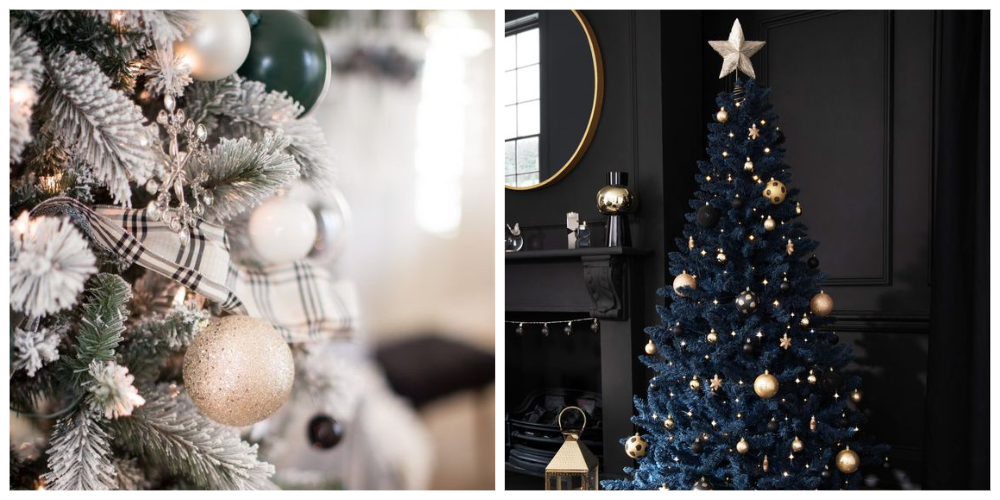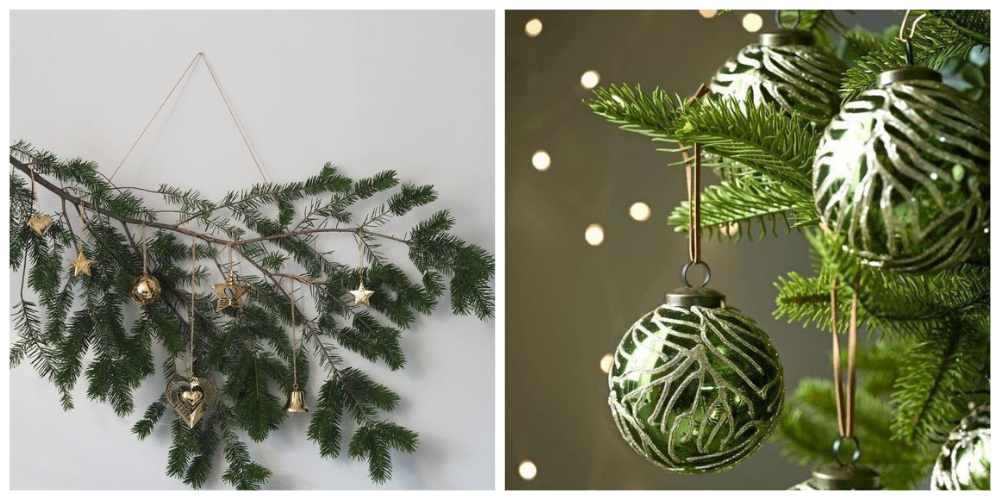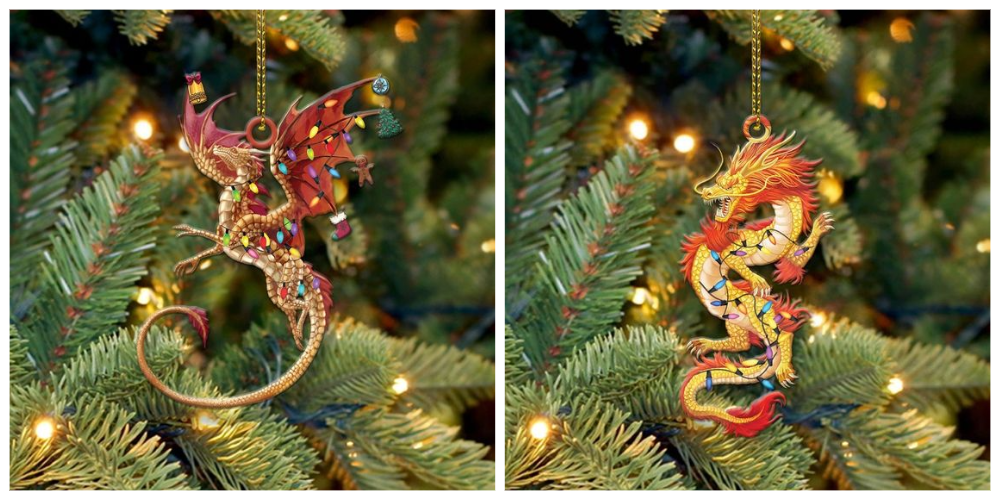 New Year's Wreaths
Create a wreath from natural materials such as pine needles, spruce branches, dried berries and pinecones to decorate your home for New Year's Eve 2024. Wrap them with brightly colored ribbon and add small Christmas decorations.
The wreath can be decorated in Dragon style with the addition of small dragons, Chinese good luck symbols and bright red elements.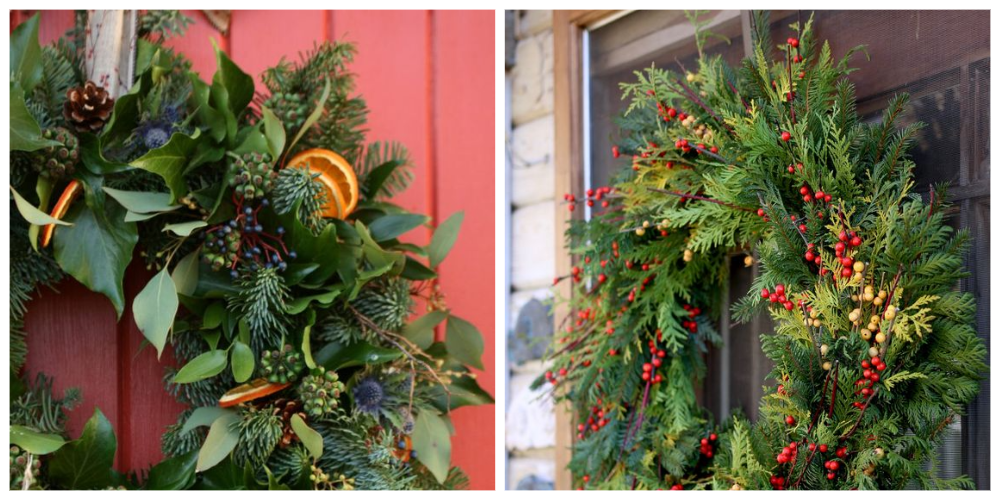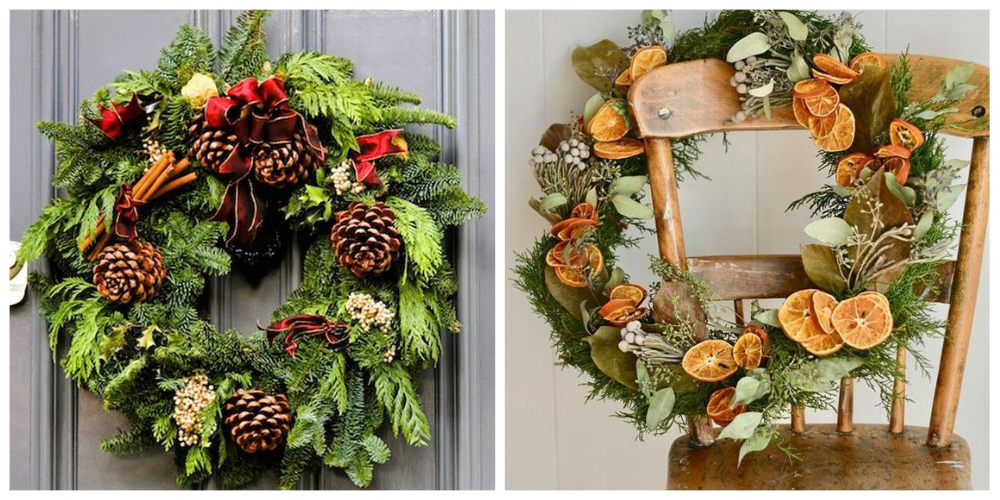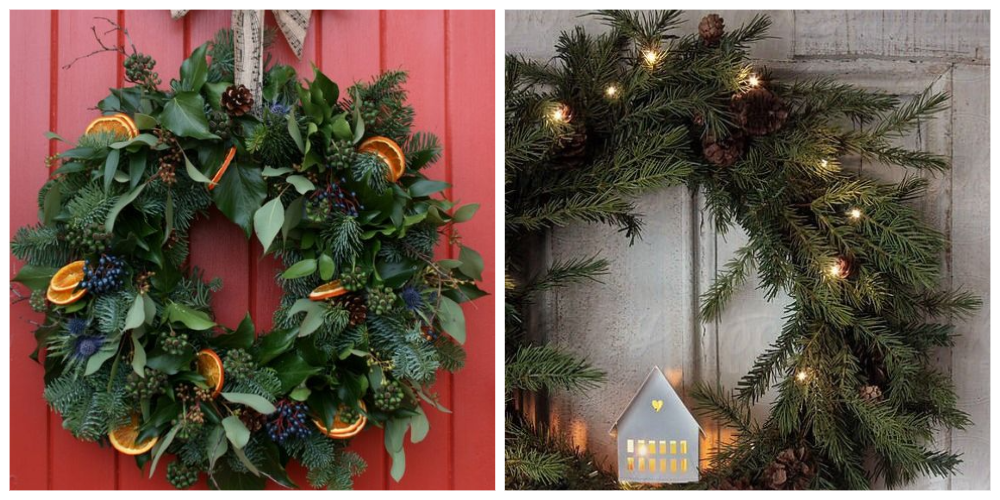 Window Decorations
Use stickers with New Year symbols such as snowflakes, Christmas trees and presents to decorate your windows for New Year 2024. They are easy to attach and remove without leaving a mark.
Place garlands on your windows to create cozy and soft lighting, reminding you of the magic of New Year's Eve. You can choose garlands with warm white lights or colored lights depending on the overall color palette. They can have different shapes, such as stars or snowflakes.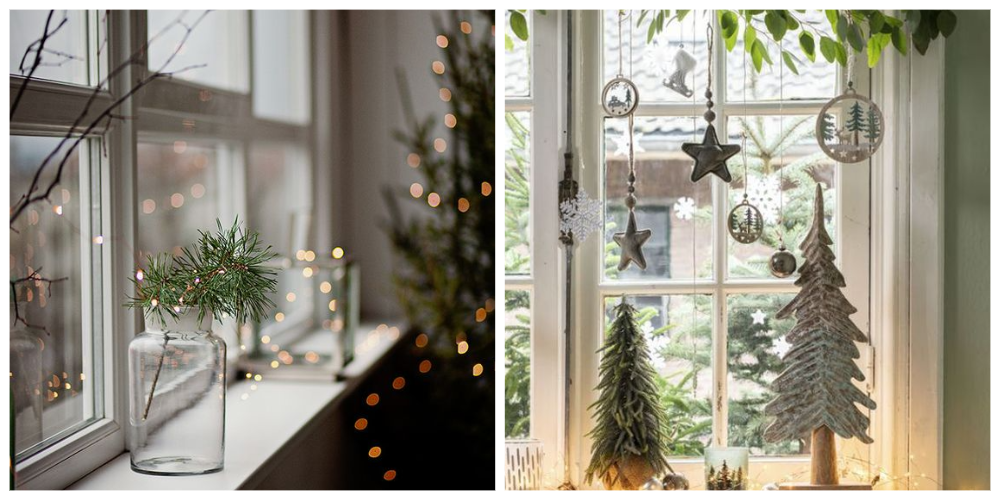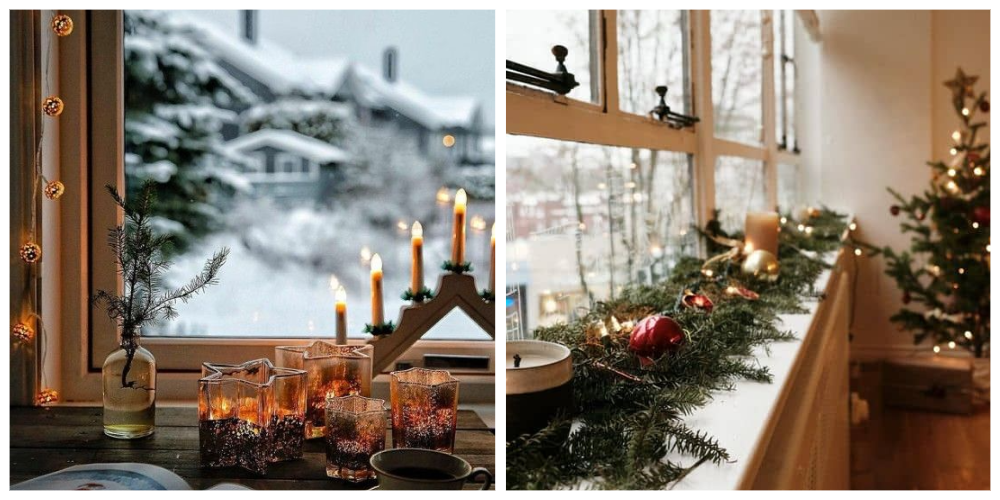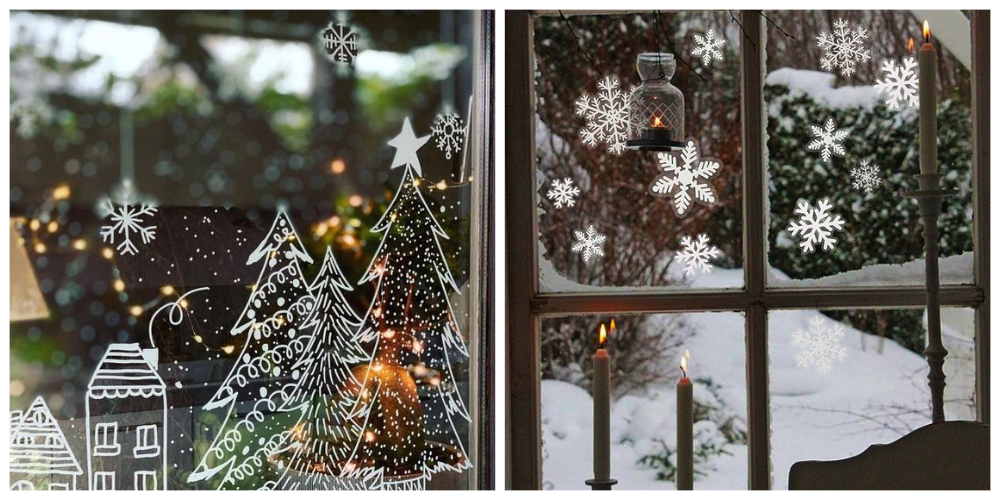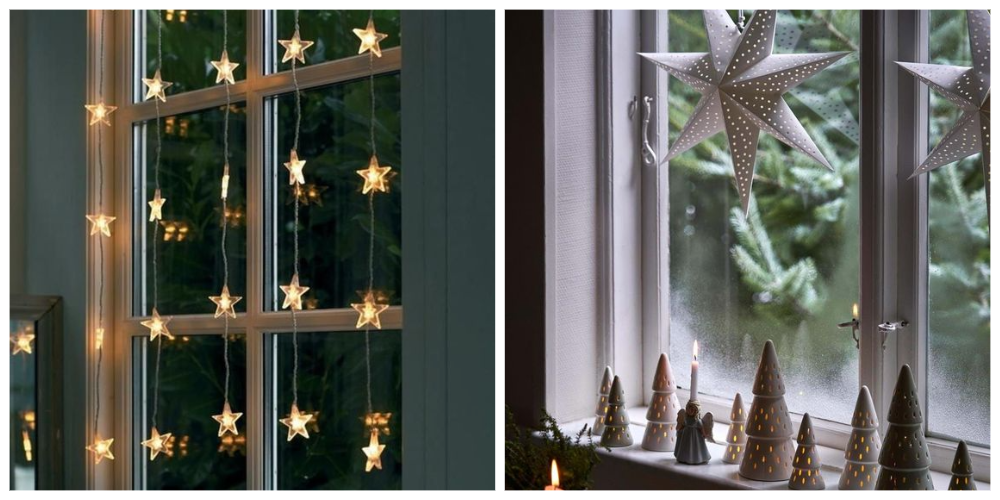 Candles and candle holders
Candles and candle holders are a magical decor element that gives your home a special atmosphere and creates coziness on New Year's Eve. Here's how you can use them in your home decor for New Year's Eve 2024.
Gather several candles of different sizes and shapes and place them around the house: on the dining table, window sills, side tables or special candle stands. Use different candle shapes to create interesting decor. Choose candles in colors that match your New Year's theme – red, green, gold, silver or glitter.
Candle holders add elegance and style to candles. Choose candle holders that match your decor – these can be candle holders with New Year patterns, glass candle holders, candle holders with metallic finishes, or candle holders shaped like New Year symbols such as Christmas trees or snowflakes.
If you want to emphasize the theme of the Year of the Dragon, look for candle holders with dragon elements or Chinese symbols. Such candle holders will go well with other New Year's decorations and create an impression of harmony and style.
The use of scented candles, for example, with the smell of spruce, cinnamon, tangerine or vanilla, will create an atmosphere of festive freshness and comfort. In addition to the visual impact, scented candles also fill the home with pleasant smells, making them ideal for creating a New Year's mood.
Don't forget about safety. Always keep an eye on your candles and make sure they are not left unattended. It is better to use LED candles in homes with children or pets to avoid potential risks.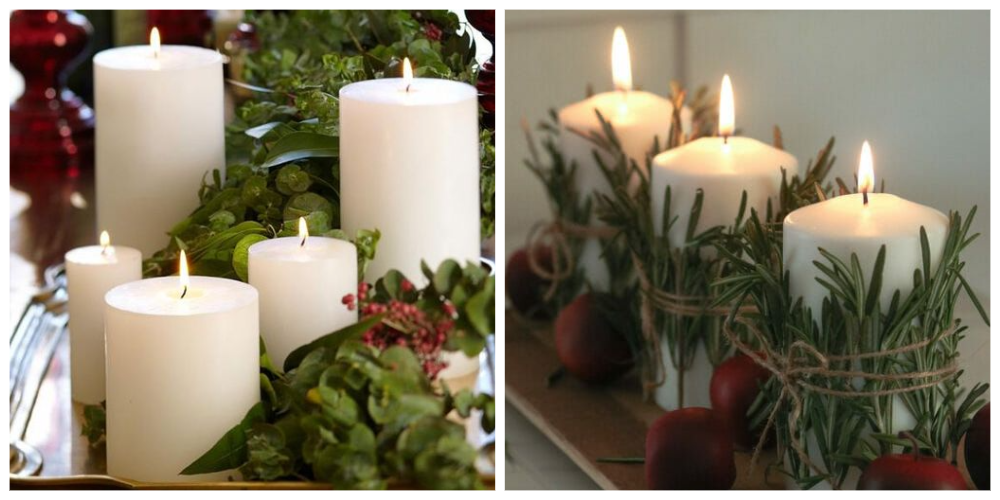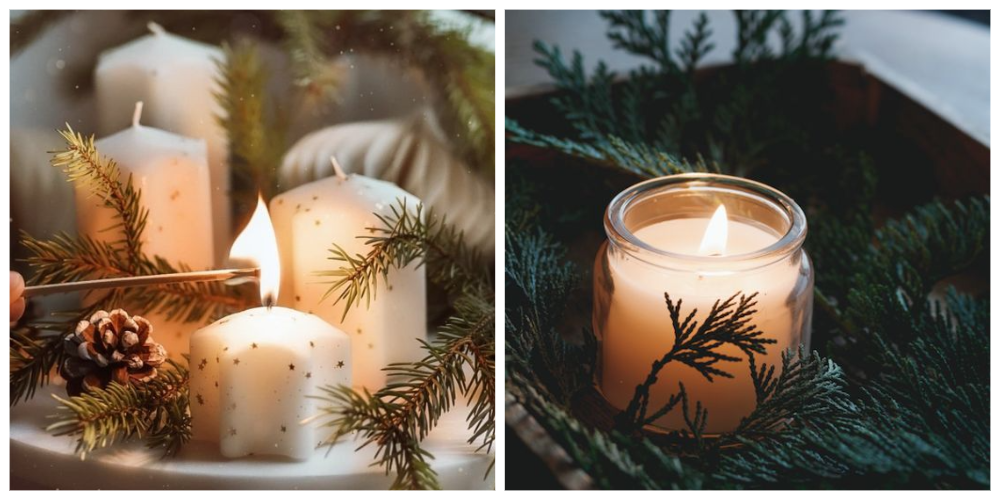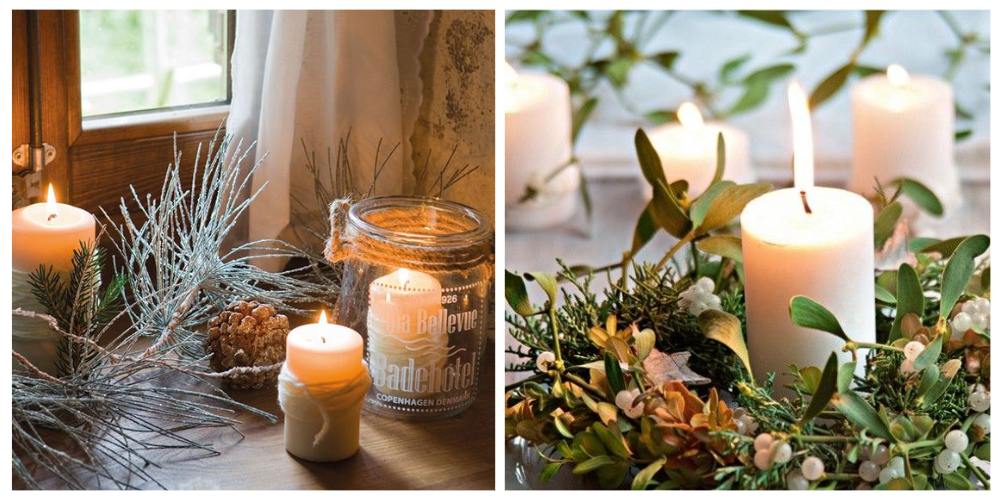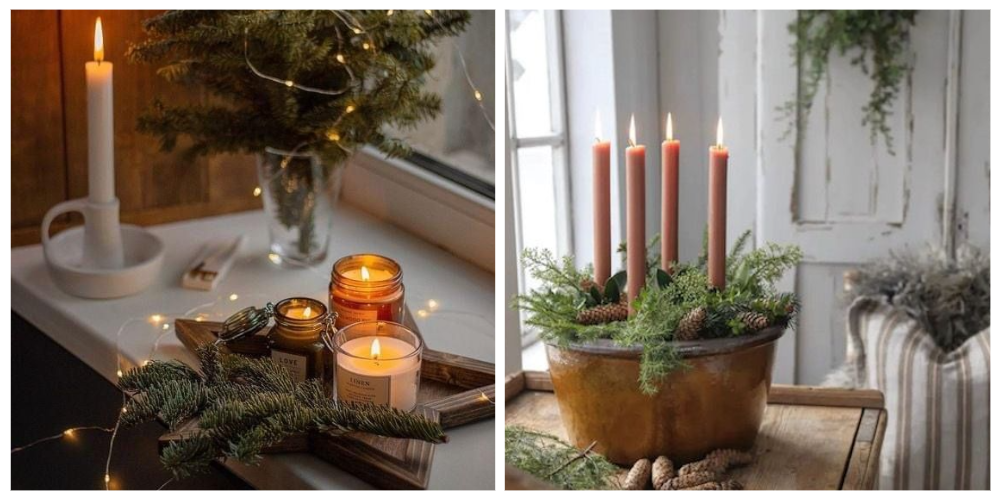 New Year textiles
Add New Year cushions with images of snowmen, Santa or Christmas wishes to sofas and armchairs.
Update your bedding with a New Year's theme. It can be a set with the image of Christmas trees or stars, which will create a festive mood in the bedroom.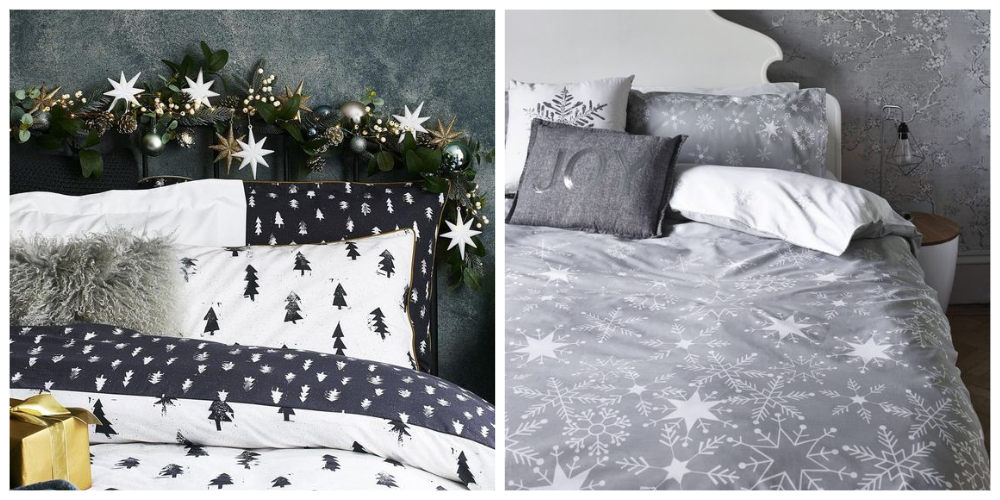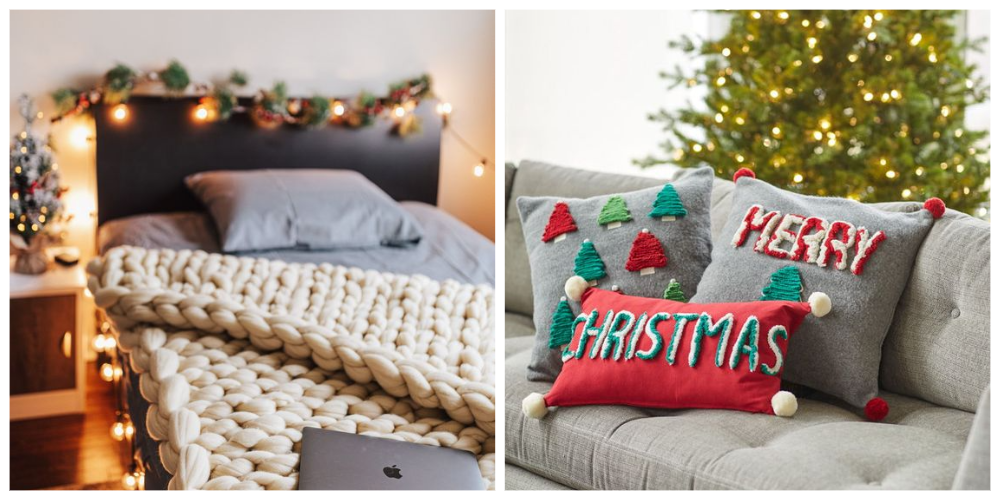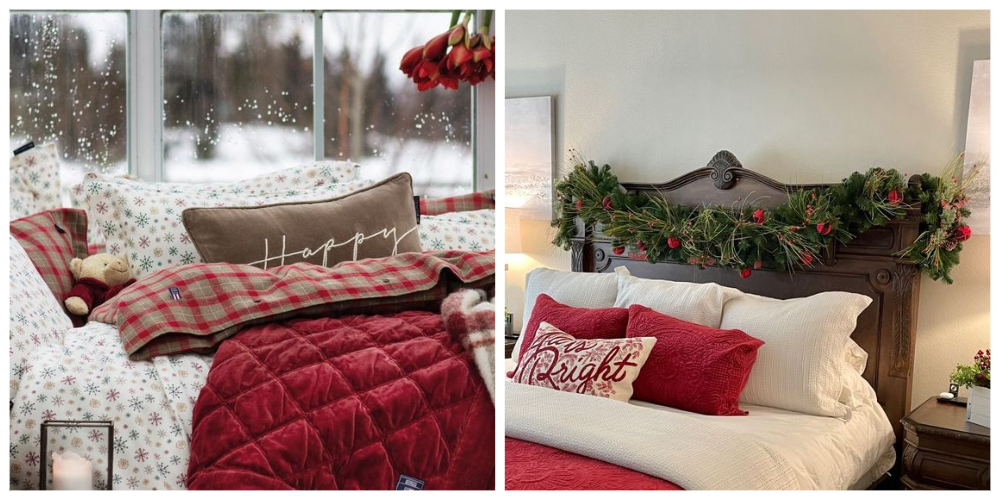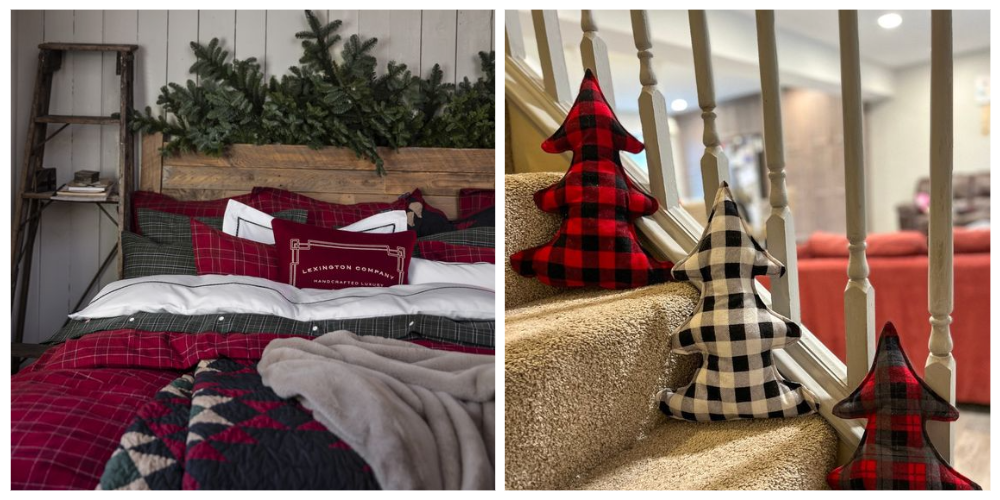 Garlands
Use garlands with mirror elements to add sparkle and shimmering light. They are perfect for creating a magical atmosphere.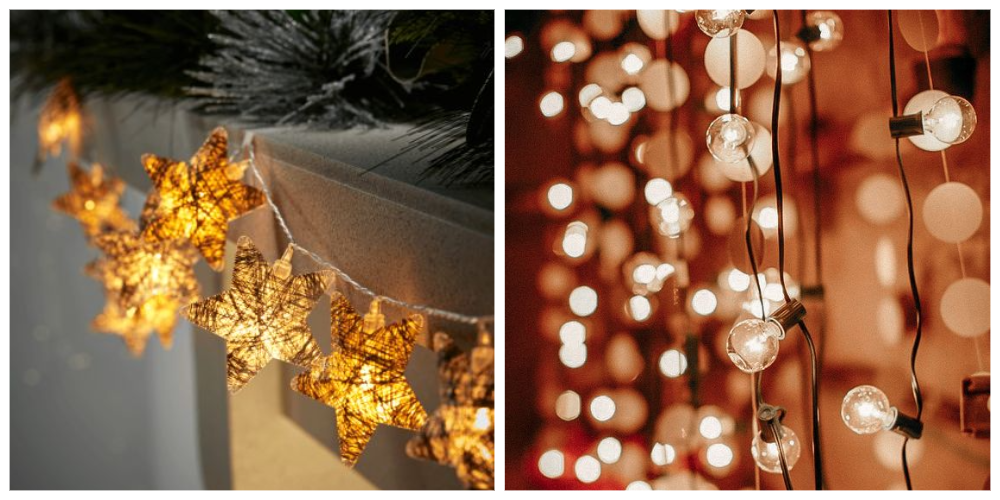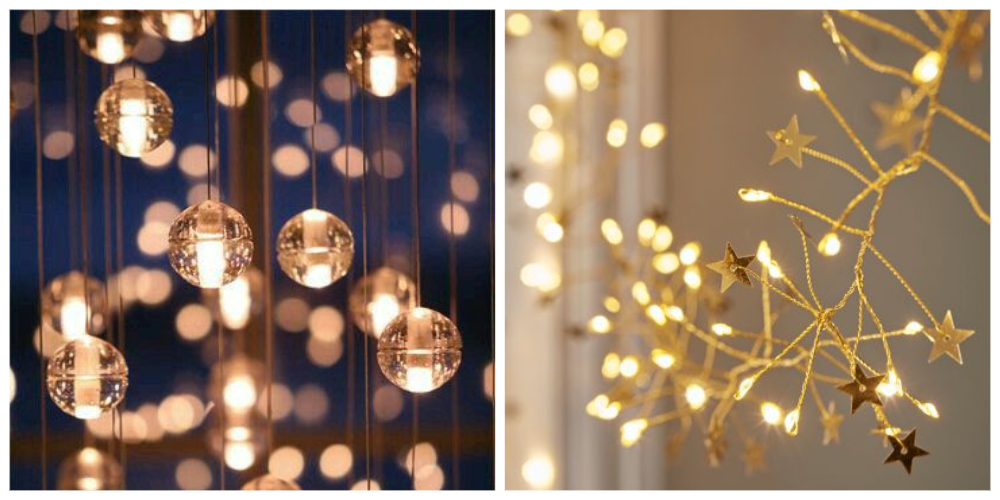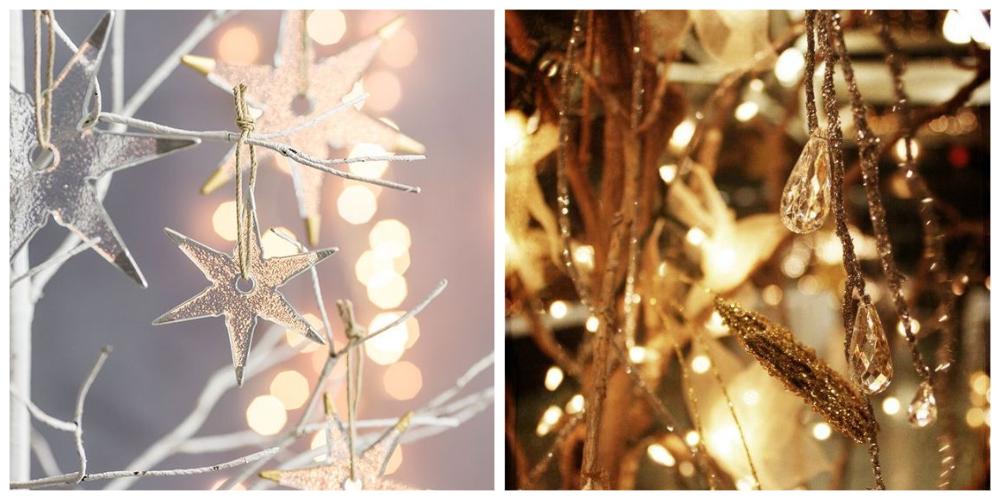 Gifts as part of the decor
Arrange gifts around the Christmas tree, using them as an additional decorative element. Wrap them with brightly colored packaging and add ribbons and bows.
Instead of regular boxes, use special gift packages with Christmas symbols such as Santas, snowmen or presents.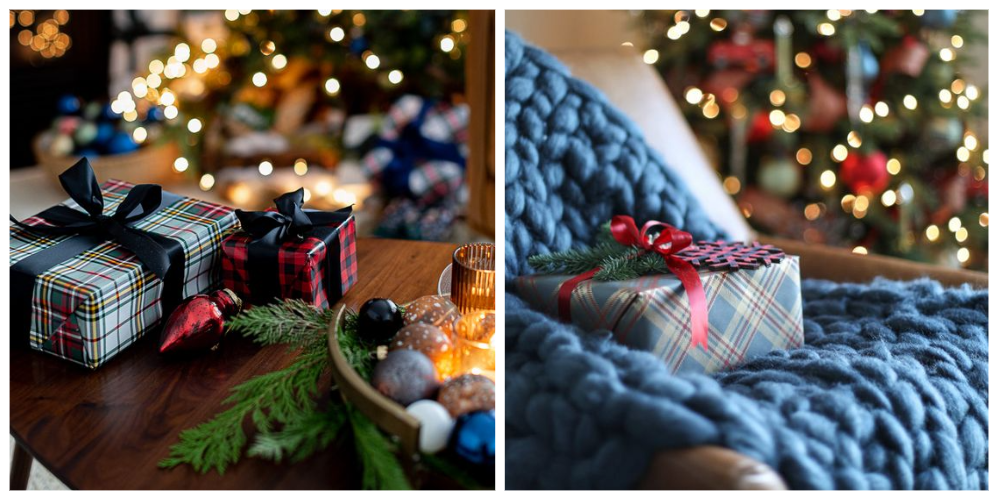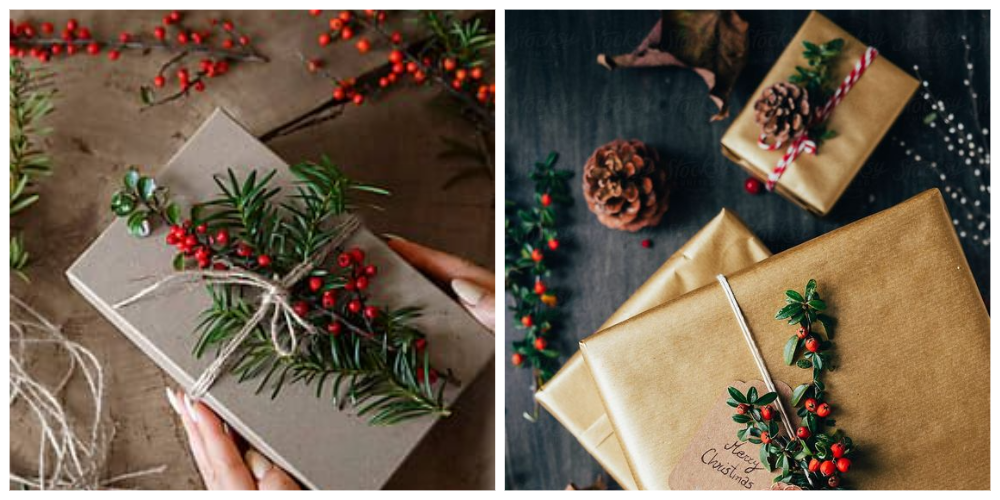 Table decoration
Table decoration for New Year's Eve 2024 is an important part of the holiday decor. Here are some table decorating ideas and tips.
Select napkins and tablecloths with a New Year's theme. These can be textiles depicting Christmas trees, snowmen, snowflakes or other symbols of the New Year. The tablecloth can be bright and saturated or more calm and muted, depending on your preferred color scheme.
Place cutlery with festive decorations on the table. These can be forks, knives and spoons with handles in the shape of Christmas trees, snowmen or other New Year symbols. Such details give the table a special charm and uniqueness.
Choose a color palette for the table that matches your decorating theme. If you are decorating the table in the style of the Year of the Dragon, use red, gold and black tones, which symbolize luck and wealth in Chinese culture. Complement this palette with light elements to create contrast and brightness.
Decorate the table with festive arrangements of pine tree branches. Add Christmas ornaments to give the arrangements a festive look.
Candles can also become part of the table decor. Place them in beautiful candle holders or on special stands. You can choose candles in an appropriate color scheme or with added glitter and glitter to create a festive glow effect.
Place small gifts on the table for guests as a treat. These can be Christmas candies, small toys or symbols of good luck. Pack them in colorful boxes or arrange them as gifts with bows.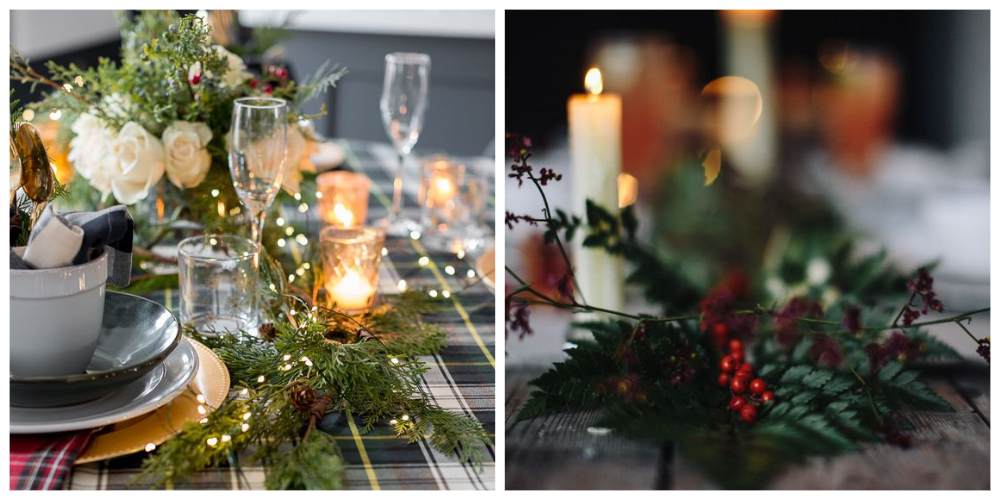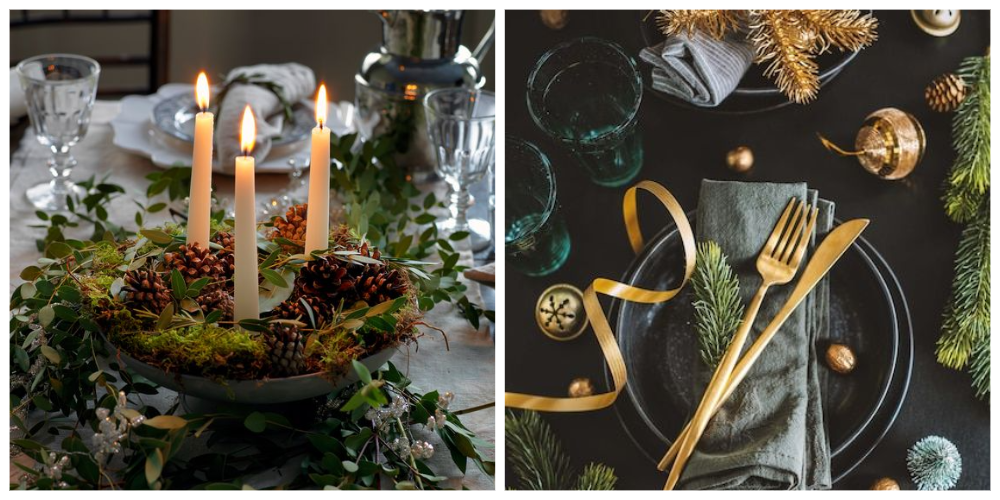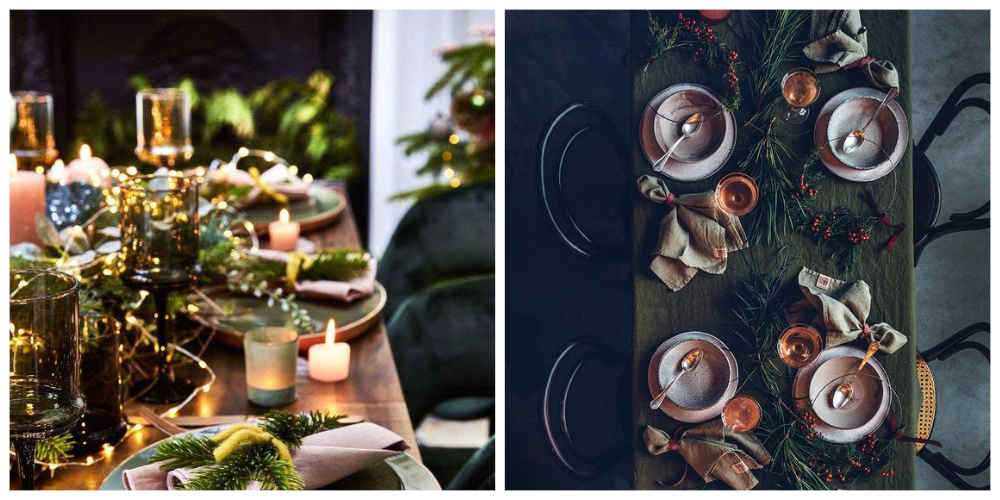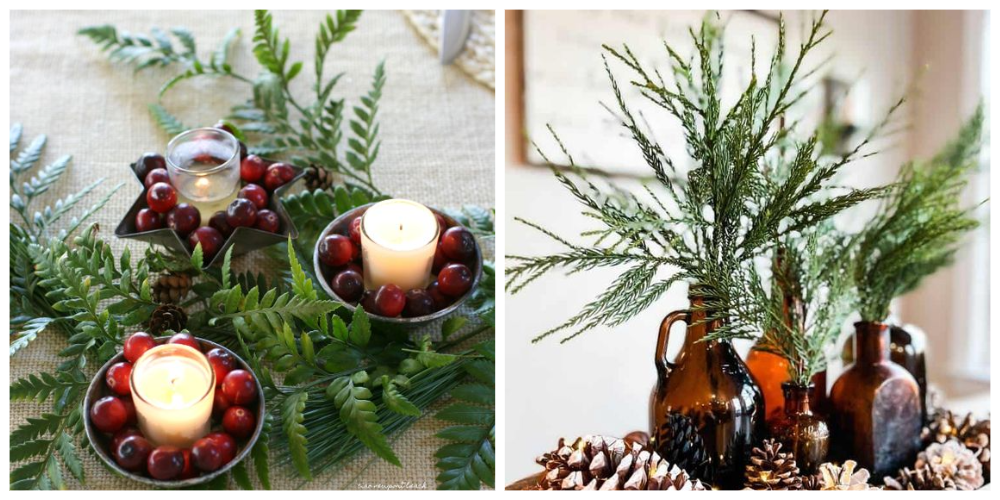 With these ideas for decorating your home for New Year 2024, you will be able to create a magical atmosphere and make the holiday unforgettable for yourself, your loved ones and guests. Don't forget to add thematic elements related to the Year of the Dragon to create a unique and memorable decoration.